Wendy Ward
Senior Commercial Lines Account Manager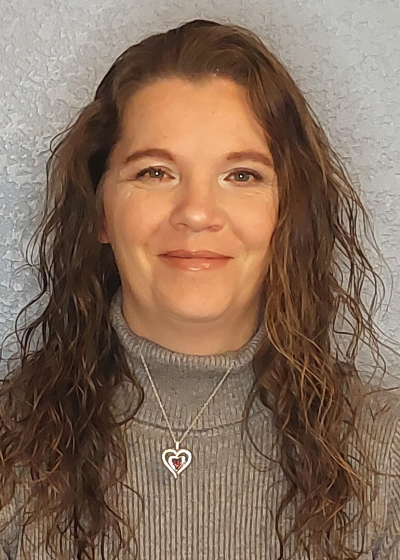 Gail Lammers
Wew are a small tch company. Although we are not large, we generate a lot of special insurance issues. I can rely on Wendy to hop right on the issues and dig up solid answers we can rely on.
Sharon DiBella
Wendy was very prompt in getting the renewal certificate to me to update our system. I really appreciate the promptness and the professionalism. Great service!!
Kathleen Byrne
I appreciate Wendy's professionalism and patience when I call and email with insurance questions. She explains everything so thoroughly that I feel confident with my policy.
Maureen Harrop
Helpful, pleasant, timely response. Understood my request even though I wasn't very clear.
Terry
Anytime a have a question, need a change to my policy or a quick COI sent Wendy is there in a flash. She is very responsive and a great asset to have on my side!
Su Collura
I have worked with Wendy Ward for MANY years, and she never disappoints! She is quick to respond with answers, extremely knowledgeable and is always very kind & cares about whatever issue you have. If she doesn't have an answer, she finds out the answer and gets back with you in a timely fashion. Wendy is valuable to her company and ours and I would recommend anyone to visit with her anytime when it comes to insurance needs or questions.
Brenda Clark
Wendy is always very helpful and knowledgeable and great to work with!
Lonnie DuPree
Awesone services, always on time with request.
Lonnie DuPree
Always helpful, no complaints throughout the years.
Jonathan Boyer
Wendy has always been prompt, professional, and pleasant. She has been a big part of making it a pleasure to work with inszone.
Crystal Gray
Wendy is amazing!! Always there when I call with a question, always gets me what I need! She is a life saver and the best customer service around! Looking forward to many more years with her!
Jasen
We are a new customer with Inszone. We have communicated mostly with Wendy and Samantha. They are very helpful and quick to respond. I'd definitely recommend using Inszone.
Christine
Wendy always provides excellent service to our company. She is extremely knowledgeable and is quick to respond to our requests. Thanks Wendy!
Christine Maciel
Wendy has been taking care of us for over 17 years , best service, best experience! The best customer service!
Thank you Wendy
Kaitlin Eddy
Super nice and helpful over the phone!
Alicia Steinheider
Wendy has always been a great resource. She's quick and keeps me in the loop!
Kathy Huston
i have not worked with Wendy but lately but her willingness to help and understanding of the business is so worth while. I so appreciate both of the girls (Carolyn & Wendy) that I am working with.
Kevin White
Wendy is my go-to person for all my service needs. Always helpful and fast.
Debra Serrano
Wendy was very helpful and sent the document to me quickly!
Sandra Hayden
EXCELLENT CUSTOMER SERVICE – ALWAYS PROMPT IN RESPODING!
William H Capell
I have done business with Summit Insurance for a number of years and became acquainted with Wendy Ward along the way. From my first meetings and phone conversations with her I found her to be quite knowledgeable, helpful, and efficient. If she did not know the answer to a question she would find it and get back to me. I believe she is an asset to your company.