Samantha Brown
Commercial Account Manager Team Lead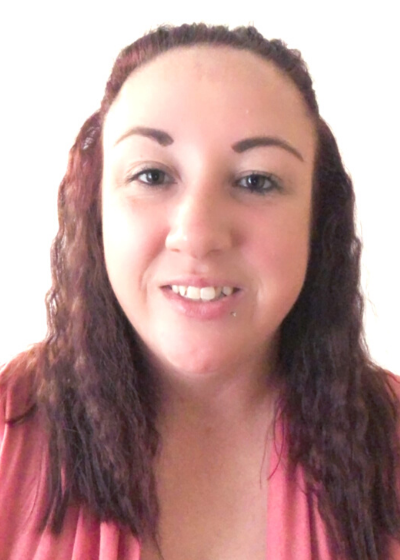 Anita Kingsley
She does excellent work and I want her to be recognized for that! I am a busy person but I did want her boss to know!
Thank You!
Phoebe Rinkel
Responsive, reliable, courteous service
Carolyn Davis
Samantha is a true professional. She always handles our questions and concerns completely and in a timely manner.
She also seems to be able to overlook our shortcomings. We appreciate everything she does.
Phoebe Rinkel
Samantha has responded promptly to our questions and didn't hesitate to check with others when necessary, to be sure of providing the correct answer. She communicates well and has helped me understand our policy better.
Anita Kingsley
Samantha does a great job!
Alberto Correa
Samantha always does what she saids she's going to do. Excellent service minded. Really appreciate working with her
Pat Van Black
Great personality great customer service. very helpful.
Diane
Samantha was friendly, fast and efficient in getting me what I needed.
Guillermo Ospino
Samantha is very professional. Always answers my questions promptly and efficiently. Great customer service.
Elizabeth Howard
It has been a pleasure to work with Samantha. She is very responsive and made it easy to get the changes completed on a policy with us.
Stefan Wehrman
Samantha has been wonderfully communicative and thorough!
Pat Van Black
She is great and very easy to work with.
Anita Kingsley
Hi Samantha,
I just wanted to let you know you are doing a great job!
Thank you!
Anita
Steven R Weidinger
Exceptional customer service. Recently was contacted by Samantha about my vehicle insurance and adding tow service. She contacted the carrier and determined the cost and let me know the total renewal cost. She also followed up to make sure everything was to my satisfaction. Highly recommend this agency.
Steven R Weidinger
Great customer service with quick follow-up. Highly recommend this agency.
Erin Lauck
Samantha has been wonderful to work with. She immediately responds to any questions or concerns I might have. She's knowledgeable in her answers. And she's always upbeat and courteous.
Pat Van Black
Excellent I always get great help and she answered all of my questions.