Our Story
Founded in 2002 in Rancho Cordova, CA, Inszone Insurance Services is a customer-centric, full-service insurance agency that has grown significantly over the past two decades. Initially established to deliver personalized and comprehensive insurance solutions, the company took a momentous turn in 2013 when Chris Walters and Norm Hudson acquired it.
The subsequent years saw the company, under their dynamic leadership, embark on a rigorous expansion strategy. Entering the Nevada market in 2018 marked the beginning of this journey, followed by Arizona in 2019. A notable milestone in this growth trajectory was the strategic partnership with BHMS Investments, in 2020. This investment facilitated the continuation of Inszone's acquisition strategy, enabling expansions into Utah, Colorado, Missouri, Texas, Illinois, Michigan, Oregon, New Mexico, Idaho, Washington, Kansas, and most recently Indiana in 2023.
Concurrently, Inszone also experienced significant internal growth, starting with a team of just 25 employees and now proudly boasting a team of over 400 team members. This expansion was coupled with the company's recognition in the Top 100 Property/Casualty agencies, entering the list at #86 in 2020. In the subsequent year, Inszone moved up significantly to #55 and broke into the top 50 in the 2022 rankings.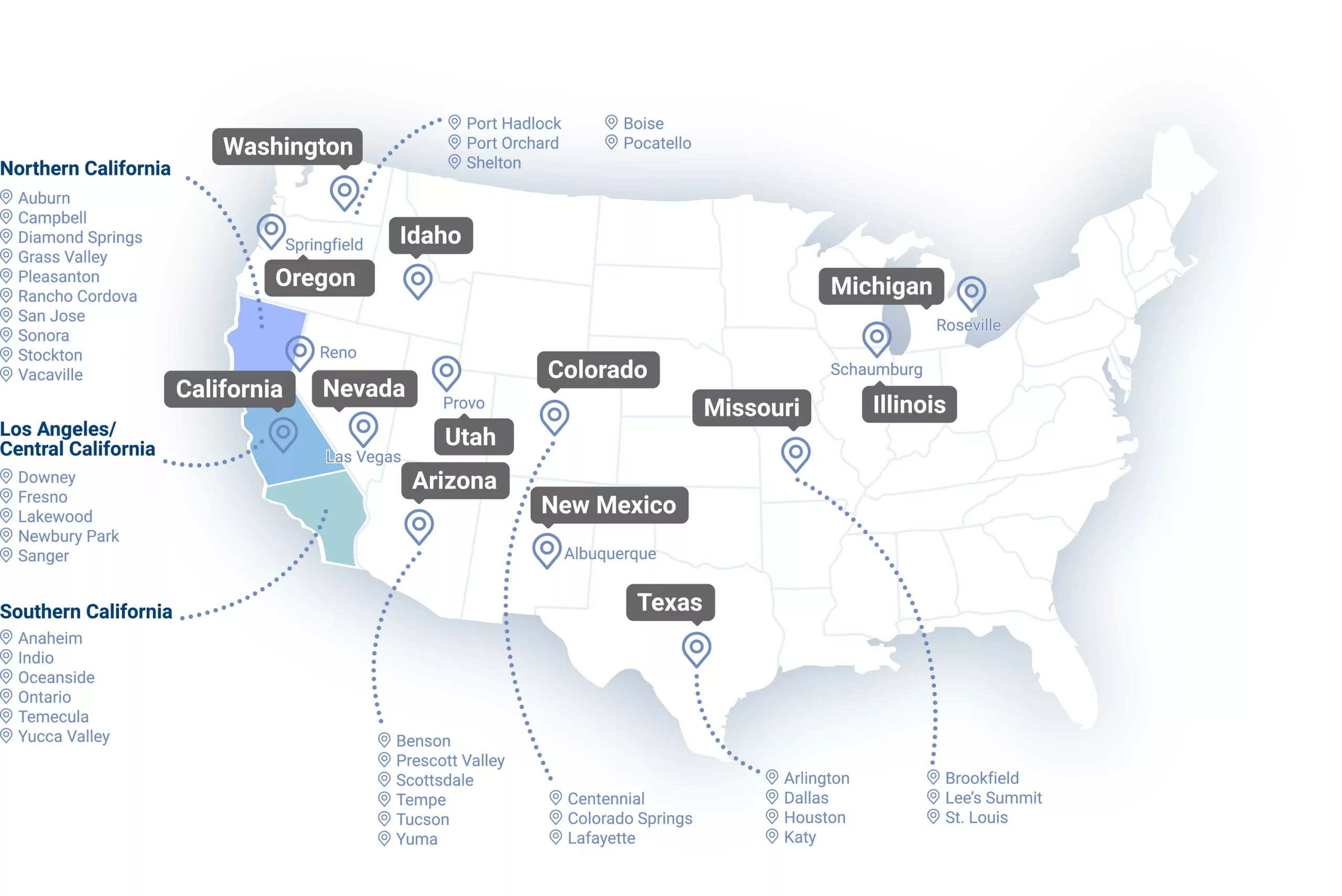 At Inszone, we're passionate about the insurance industry and strive to create a unique company that we're proud to be a part of. With over 20 years of experience in the business, we focus on growing organically and through strategic mergers and acquisitions. Every decision we make is guided by our unwavering commitment to our team members, customers, and our carriers – each an integral part of the Inszone process.
Our mission is to deliver comprehensive and personalized insurance solutions, and our guiding values emphasize strong relationships with our customers, ensuring their satisfaction above all. Looking ahead, we aim to further solidify our footprint by establishing locations in all 50 states of the USA.
Our journey thus far has been one of resilience, differentiation, and innovation. As we move forward, we will continue the growth trajectory, holding everyone in our company accountable to our values and goals, and offering excellent service to our customers, thereby consistently improving our standing in the industry.
What Makes Us Different?
Inszone Insurance Services simplifies shopping strategies for customers. With disciplined, professional agents, and multiple carrier relationships, Inszone maintains a competitive advantage in the insurance marketplace. It is the competitive advantages of these long-standing relationships which gives Inszone the insight and the access to offer true value to you, our customer.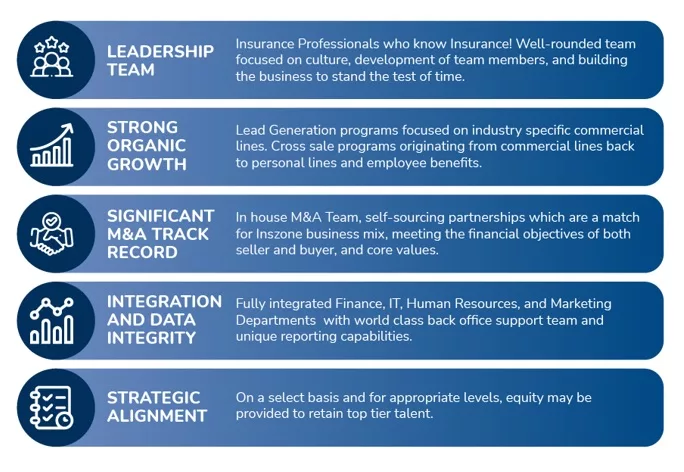 Our experienced and expert insurance professionals leverage their experience and insights to offer you, the customer, a true one-stop shopping experience, making an otherwise complex process simple and streamlined.
We do the shopping for you!
Here at Inszone we are focused on growing both organically and through acquisitions. We are insurance experts with over 20 years of experience in the business. We have a love and understanding of the insurance industry that makes us very passionate about what we do. Inszone is the product of that passion, and we strive to create a unique company that we are proud to be part of. Click here for additional information on how you can join the Inszone family.