Amanda Moore
Commercial Lines Account Manager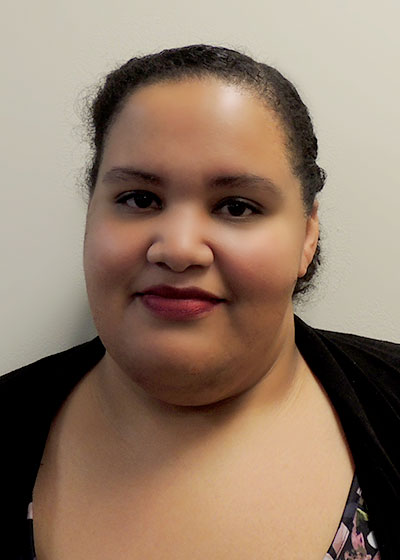 Michael T Berg
Excellent service. Always fast to respond. Helpfull in so many ways not just insurance. Highly recommend Zack and Amanda.
Luke Johnson
Amanda was very professional and did an excellent job explaining workers comp to me
Carla C.
We're a small construction company and we spend 90% out on project sites and about 10% of our time in the office! She ensures we are given enough time to address all of our insurance needs. She and Zack are always very responsive and answers all of our questions.
Shelley Steffens
Amanda is always polite and efficient, responding to emails we send to her in a very timely fashion.
fernando a Ugarte
Amanda was very detailed in getting my insurance renewal issues done in a very timely manner..
Tracy
I have had issues every year with my audits and every single time Amanda & Zack come to my rescue. They make the process of correcting these issues a breeze! Inszone is lucky to have them. I am truly appreciative!
Fernando Abdon Ugarte
Amanda has been very attentive to my bus Ins Account needs she performs with due diligence,and always responds back quickly and is very pleasant to converse with, I would recommend Inzone Ins to anyone…
Brandon
Always very helpful! Great service!
Mark Harris
Amanda has always been very helpful and thorough is our business dealings. Glad she's been there for my business. Thank you Amanda
Martin Macias
Love the service Amanda provides. Thanks Amanda
Scott Golz
I was in desperate need of a Certificate of Insurance to process my repair work permit today and was dead in the water without it. I contacted Amanda and within minutes she had emailed and fax me a copy and followed up to insure I had received them. Bravo Zulu to her and whoever hired her! Thank you for the great service.
Jimmie Robinson
Yes Amanda provides great customer service patient understanding very prompt on issues that our company has with other companies she's always on it very very satisfied with customer service 10 stars
John Lundy
Very efficient and pleasant.
JOHNATHAN MOHR
VERY RESPONSIVE AND PROFESSIONAL SERVICE.
Mary Kasson
Always helpful, reliable and someone I trust with all my insurance needs
Yolanda Rivera
I've been working with Amanda for several yrs now and she is an amazing people person. She is pleasant and easy to talk. She is knowledgeable in the commercial field and gives me the assistance and clarity I need. I am happy to know she is working with me as a team in my company providing my Insurance needs. Inszone has a great agent working for them. Thank-You Amanda for all you do for my company to make it run smooth.
John Rodgers
It was great working on my insurance needs with Amanda. She is great!
Raymond Jackson
Amanda was top-notch. Helped me through a lot of things I did not know. Always there when I need her. Thank you so much
Horacio Garcia
Amanda has been very helpful when I have questions because I don't understand the terms of the insurance and when I ask something she gives me the answers to all my questions. I been working with her for about 2 years, She is very friendly, very professional, has the knowledge of her job, and I would recommend her to work with anybody. Thank you Amanda for your help.
B. Khufu
From day 1, two years ago. Amanda and Zack have been so professional, knowledgeable and beyond helpful with making sure we have the things we need as a small construction company just starting out. Anyone trying to get me away from inszone and Amanda, good luck.
Mike C.
Once again, another greater experience with Inszone. Amanda was very thorough and responsive in preparing our new GLI and BR polices. Thank you Amanda for the great service………..
Don Parker
Which One ! There have been quite a few pleasant memorable occasions over the years. Most recent, we had our WC canceled, they for some reason wouldn't respond back to me, I've got 3 jobs going, and employees worrying about their bills, Amanda got a hold of them and and convinced them to reconsider a reply from us. Wow she got the wind back on our sails. With support like that it makes you feel good that you can trust someone, but no-wonder she has very good leadership, Zack
Joane Gahegan
ALWAYS, ALWAYS such a pleasure having Amanda handle my requests! She is the one I always go to first! Everyone is good on your team, however she rises above, making every situation such a positive experience! Excellent Rep for your Team!
Gary Borak
We have been served well with all of our insurance needs with rapid response on certs to questions relative to coverage. Amanda has followed through every time. Looking forward to a long term professional relationship with Amanda and the firm.
Kimberly Sanchez
Thank you Amanda, for always being so helpful! Along with Zack, Amanda has helped us with our every need, from the beginning. For a company that is so busy, it so nice to have the peace of mind that someone has your back when you need it and when you need to be reminded for renewals! Truly appreciated.
Julie Salik
Amanda is quite knowledgeable about the insurance process for our contracting business. She's on top of shopping best options for us at renewal time. She's calm, helpful and a pleasure to work with.
Kristen Martin
Amanda is professional and highly committed to her customers. When we have a need she is always expeditious and we are grateful to have her!
John Rodgers
Thanks to Amanda for her excellent and prompt service.
George Mellone
I have been using Inszone Insurance services for 6 years now. They have spoiled me with very competitive pricing and top notch service with cheerful and friendly demeanor. They respond to me very quickly when I need them. Highly recommended!
Joane Gahegan
Amanda is definitely my "go to" She is awesome, great personality, cheerful, helpful(VERY!) and always the consummate professional! An EXCELLENT representative of your Company, and always a pleasure to talk to.
Armando
She is so professional and she has a big knowledge about the company.
Justin Spiva
Amanda has always been extremely helpful and pleasant to deal with.
Rufus Brown
Amanda has been spectacular with regard to communication and answering any questions my office has regarding our policy coverage.
Sky Gutierrez
Continuing excellent service with Zack and Amanda.
Mark Harris
I have been with Inszone Insurance for 3 years now. I am very pleased with their service and Amanda has been a real asset. I appreciate their attention to detail when handling my needs.
Ken Kelly
Natalie was not in but I dealt with Amanda Moore and she was excellent!
Josefina Rosales
I just want to say how much I appreciate Amanda Moore for her diligence. She has always been prompt and reliable EVERY time I have had a COI request. She is awesome to work with. Thank you Amanda and keep up the great work that you do. You make my workload a lot easier. Just know that you are MUCH appreciated.
Tim Candelaria
Great service from Amanda and Zack! Always get the job done for us! Super pleased with their service.
David Stackhouse
Zack and Amanda are the best! I love them!
Jubal Anthony Raymond
Amanda and Zack provide excellent attentive competitive polite service. Thank you!
Glenn Osborne
Beautiful, beautiful, beautiful! Amanda is very helpful. Thank you so much!
Robert Tompkins
Amanda, you are doing great. Thank you for your help!
Darrell Hammer
You guys do an awesome job! Thanks, Amanda!
Mark P. Gallagher
Amanda has provided service above and beyond what I would have ever expected. She never forgets to return a phone call and gets back to me promptly. I wish I had a relationship like this with my broker and maybe I would have a better understanding of all of my coverage, what I should be paying and why I am so confused when it comes to workers compensation.
Omar Nasser
Fantastic customer service. Amanda is super knowledgeable and provides quick response to all my inquires!!
Tahir Sizar
Excellent! Thank you for your help, Amanda.
Carla Clark
Amanda Amoore is very helpful and prompt to respond. I never have to ask twice.