Jasmine Cordova
Commercial Account Manager Team Lead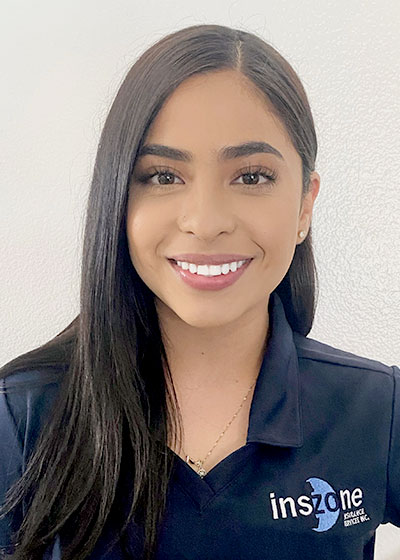 Aurora Munoz
I've had the pleasure of working with Jasmine Cordova, and I must say that their performance has been nothing short of outstanding. Jasmine is a true professional who exemplifies the qualities of an excellent account manager.
From the very beginning, she displayed a deep understanding of our company's needs. Her ability to tailor solutions to our specific requirements was impressive. Jasmine not only listened actively but also asked insightful questions that showed her commitment to understanding the nuances of our business.
Communication with Jasmine has been a breeze. She is responsive, prompt, and clear in her communication. Whether it's a quick question or a detailed discussion, she's always ensures that I am well-informed and comfortable with the decisions being made. Her transparency and honesty build a level of trust that is essential in any professional relationship.
What truly sets Jasmin apart is her proactive approach. She anticipates challenges and opportunities, often presenting solutions before I even realize there's an issue.
Furthermore, Jasmine consistently goes above and beyond to ensure that we are not just satisfied, but delighted with the service. Her attention to detail is remarkable, and they always exceed our expectations. It's clear that she genuinely cares about our success, and that dedication shines through in every interaction.
In addition to her professional skills, Jasmine is a pleasure to work with on a personal level. Her positive attitude, patience, and collaborative nature make every interaction enjoyable. She makes it feel like we're working as a team towards a common goal and needs.
I have no hesitation in giving Jasmine a 5-star rating. Her performance as an account manager has been exceptional in every way. If you're looking for a dedicated, knowledgeable, and proactive partner who will undoubtedly enhance your business relationships, Jasmine is the perfect choice.
Thank you, Jasmine, for your unwavering commitment to our success. Looking forward to many more years of collaboration!
Oleg Stopsky
Thank you for helping me. Without you I won't be able to solve the problem what I have.
Magdiel Reyes
Holy sweet baby Jesus ….
I have to write again a review …well that's the least I can do , since this agent is best and superb at what she does exceptional customer service and follow ups , always offering great covers on insurances I hope Inszone do the most to keep this MVP on their team otherwise they will lose a great agent and also a client…
Kevin ODonnell
I needed a change to my certificate and she fixed it in less than 5 minutes and emailed me a pdf with changes. Unbelievable customer service!!
MAGDIEL REYES
The agent Jasmine Olivares , is the BEST! She's professional and a pleasure to deal with. Always has the answers for me and is quick to respond to my emails and phone calls. This is one reason I remain a loyal Inszone customer. jasmine you ROCK! Good Rates on my insurance needs, too!. SHE TOTALLY DESERVE A RAISE !!!.
Robert Rodriguez
She is very professional always looking for a way to help you thank you very much jasmine
Tasveer
Jasmine is very helpful, she makes me feel like Iam talking to a friend.
Jeanette Wolfe
Jasmine has consistently demonstrated an above an beyond mindset and consistently gets the job done. She is an incredible asset for both inszone and their customers . Thank you!
Shu Shunya Shimomura
Very good service. Thanks
Minh vo
Ms. Oliverares has been a great help to me. She had the patience and expertise in answering all my questions. I would definitely continue my insurance services with her.
Marlin Garcia
Someone please give this young lady a raise! Love conducting business with her! Extremely professional and always providing great customer service! Thanks Jasmine!
Raul Mireles
she is a very good saler very convenient i loved the way k was treated 👌
Rich Roberson. Jr
Jasmine has been very helpful and patient walking me through the process
She's A diamond amongst so many stones
👍
Robert Rodriguez
Jasmine,
Thank you so much for your continued support, your follow-ups made a huge impact on keeping this policy active, great customer service
5 Stars
Charles Shenk
Jasmine is a total joy to work with!
Ronald Brown
Great service. Kept me informed with all the information that I needed 👍🏽
Roberta Repoz
Jasmine, thank you for all you've done it's very much appreciated. Your follow through and every
Phone call kept me in the loop on what was happening. Again, I really appreciate all your work.
Regards,
Roberta
Jose Soto
My bond was just about to expire and she managed to get it for me in a flash at a very low price