Yuritzi Valdiosera
Commercial Account Manager Team Lead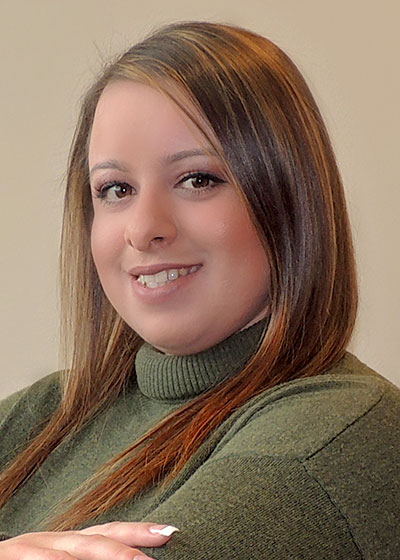 Bruce
Yuritzi has been very helpful. She is smart, cooperative, and efficient.
Elizabeth
Yuritzi is amazing! She always goes the extra mile. With all the craziness in commercial insurance, she makes it easy and is very friendly. I truly feel she has our best interest at heart! Renewing our policy this year was a little hectic, but she was able to get it done in a professional manner and explained everything in great detail, no matter how many questions we had. If you want to have someone go to bat for you, she's the one.
Behrouz (Bruce) Kian
She was very quick, knowledgeable and efficient in handling the issues.
Dave Michon
Yuritzi has been really helpful in getting policies underwritten for us. Sometimes with tight deadlines. She's always very responsive, knowledgeable, professional and easy to work with. Great customer service!
Ivan Gozali
Yuritzi is, as everyone else has mentioned in the reviews, professional, awesome and on top of things. Keep it up!
Sanh Le
They have been very supportive.
Flora Bautista
Yuritzi is very professional, knowledgeable, honest and always on top of things following up promptly. She works with you to get the best rates possible. Very patient, resourceful and pleasant to work with. I highly recommend her.
Kuo Chang
Yuritzi is very professional and get my questions answered professionally and promptly. She is a very valuable associate member at Inszone insurance.
D. Harris
Yuritizi is incredibly efficient and always on top of things. I know she has our back at all times. I look forward to working with her.
S. Malik
You're awesome! Keep up the good work!
Julie Ramirez
Yiritzi and her staff are the best. Caring, concerned, and always available when you need them.
John Viglizzo
Yuritzi is the best. Knowledgeable, concerned, caring, pleasant. A real pleasure to do business with.
I couldn't ask for anything more from my insurance representative.
Michael Mavadat
Very professional and efficient.
Beatriz Reyes Guzman
Ms. Ayala has been a pleasure to work with. She is one of the main reasons we are with your company, she is dedicated and always is willing to follow up with answers to our questions, even after hours. I can count on Yuritzi to remind me of upcoming due dates and to issue insurance certificates whenever is required. You have a great asset to your company!
Robert Jeon
Ms. Yuritzi has a good moral and good business mind that I like it. I will recommend my friends if they want to change their insurances.
Olga Rodriguez
Yuritzi is always on top of things. Excellent agent! Very responsive, and extremely professional.
Lynn Surber
She is amazing at getting things done and finding me great coverage at the best prices without even asking for her to research. My two lenders are FNMA and require ridiculous amounts of coverage and compliance and Yuritzi satisfies them easily!
Jon Petersen
Yuritzi has been very informative and helpful in all my dealings with her. Her business card is near the top. Thank you very much!
Thomas Bolinger
Yuritzi did an excellent job in explaining all my coverage. She also was the most proactive and thorough rep I have ever worked with through you company. You are lucky to have her!