Brad Gray
Commercial Insurance Specialist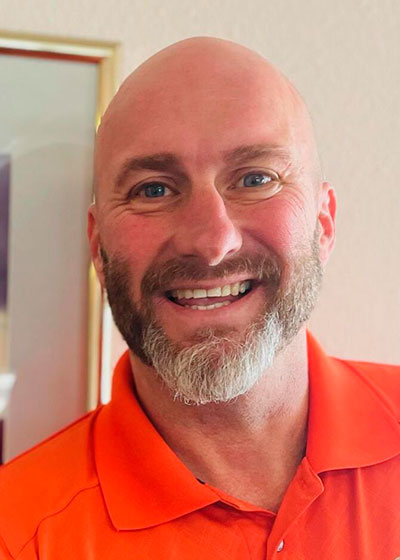 Steve Uline
Brad is the first agent to proactively contact me about a raise in premiums with a plan to help me reduce my cost and get a refund.
De'Edra Williams
Brad Gray is the best INSURANCE SPECIALIST that I have ever worked with. He is always professional. He is extremely knowledgeable and I appreciate that he is always looking ways to ensure that I have the best policy available. If I could give more than 5 stars I would!
Thanks Brad.
patty
Between the two of us I think we made each other day.
Brad has an awesome personality and nice to deal with, he made me feel right at home.
That's the way I like it, like part of your family
Thanks Brad
Kris Kampschafer
Brad is always quick to respond to any insurance need I have. Great representative and will answer any question I have.
Mary Duncan
Brad Gray was incredible to work with concerning my auto insurance. He was so knowledgeable and so willing to help me understand exactly what I needed to do to sign the documents on the computer.
You are certainly blessed to have someone with such a pleasing personality and such a fabulous people person working for you.
Brad is definitely a valuable employee for inszoneinsurance! What an asset he is!
Thelma
Brad was always there when I needed help in insurance.
Asma
Brad was very helpful, and I was not his Clint, but he helped me anyway.
Henry Renteria
Great agent keep this man
Georgia
Great service; brad was polite; patient with customer. I will recommend him to my friends & family
Kris Kampschafer
I recently moved and provided a new address on line. My car insurance was also due for renewal. Since I moved to a different county, I believed my rate would go down. I spoke with Brad and he got me the best rate ever!! He also advised that the address I had updated was not on there. He also corrected that for me. I have never been so pleased with any insurance than I am right now. Brad will be my agent from now on. Great job!!
Dorothy Pittman of Pittman Drywall, Inc.
Reviewing new contract, had several questions. Very helpful, answering all my questions.
Desmond
Brad is so helpful and goes above and beyond to help me with my insurance policy: best rates, best coverage with the best company. I consider him a friend that when I need help, he is someone I can contact any time and he is there to offer great support and service. I believe I have been with him for over 10 plus yrs. and he has never failed to provide any service for me.
Thank You Brad! You rock!
Jennifer G.
I LOVE Bradley Leon Gray!