Jonathan Campos
Commercial Lines Account Manager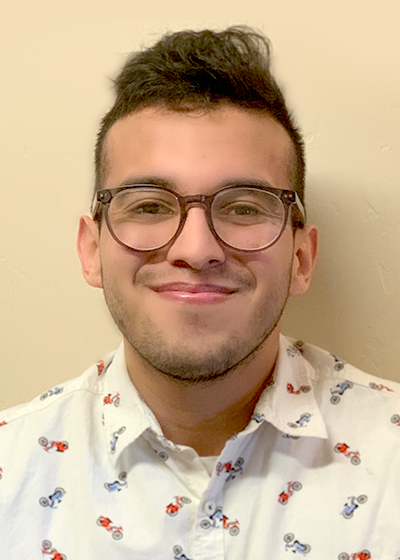 VICTOR DELGADO
Jonathan is an amazing guy .. Professional, efficient
always on top of it ..
Is thanks to his amazing patience and perseverance that I could keep my policy's active ..
take good care of him .. is for amazing costumer service like the one he provides that we are here with you and we are not going anywhere…
VICTOR DELGADO ..
Guillermo Palacios
Good customer service and he is polite, kind person.
Lawrence Nordby
I called to cancel one of the cars on my ins policy and Jonathan took care of me. I was very happy with the speed and polite way he handled himself. Good job Jonathan
Idania
Jonathan has been amazing so helpful , kind and professional. Thank you again for everything.
Sandra Celaya
Johnathan has been great to work with, he's professional and very knowledgeable. I've never had trouble reaching him and he always responds in a timely manner.
Michelle Hernandez
I have been dealing with Jonathan for some time now and every single phone call has been nothing but a great experience. Jonathan is always professional, personable and quick to help resolve any issues that may arise. I have had many opportunities to change companies, but I stay because Jonathan is irreplaceable!
David Palomino
It was a pleasure working with Jonathan Campos. He was able to get my issue resolved promptly.
Araceli Vasquez
Excellent professional service. Responded and addressed my concerns in a quick manner.
Mireya
Jonathan made my experience as a first time customer great! He is quick and professional and provided great customer service. I will definitely be referring to him for future insurance needs.
Erika Kite
Jonathon is prompt and polite with all of our requests!
Jade R.
Jonathan has been a huge help in verifying insurance for OnTrac. Every time I send an email he is quick to respond and always so willing to help. I appreciate his assistance and I am happy to work with him. 10/10 service! 🙂
John D Letchford
Great agent and excellent service . Would recommend him for your insurance needs . 5 plus rating. Dan Letchford owner
Joe & Helen Denn
Jonathan was very helpful in finding us an affordable vehicle insurance policy.
Gabriel Vega
Great friendly service. Excellent at his job, always makes sure I understand what's going on. Always remains very calm and polite. Couldn't ask for a better insurance agent. 10/10
Adolfo Pedroza
Jonathan was very helpful. He thoroughly explained policies in both English and Spanish. Great service.