Christopher Carrillo
Commercial Insurance Specialist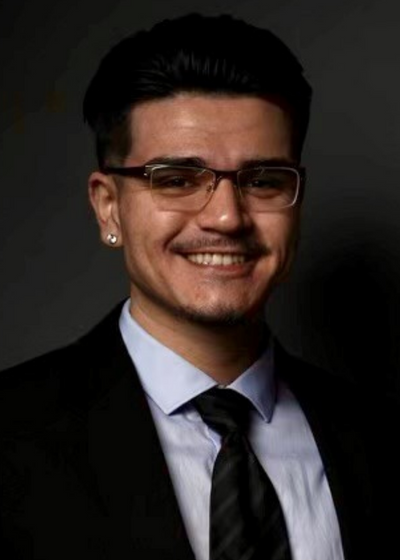 Jason Atkison
Chris was extremely helpful, and his communication was great! I was previously dealing with another agent from the same company, who for some reason went radio silent on me, and Chris was quick to step in and take over and finish up the process for me and my company.
Great communication, very respectful and very understanding of the situation!
Connie Kehrli
We needed a rush certificate of insurance with the endorsement pages and Christopher had everything to us before the job started with our customer. Thank you!
Edward Jefferson
First off I want to say…. Christopher Carrillois "Chris" is a Awesome Guy!!!!!
I needed a WC policy and I was frustrated, but something about Chris gave me the feeling that I should trust him to come back with numbers that I could afford.
I read his profile and the hell with the Deans list, Im adding him to Ride N Safe Transportation list and I will be reaching out to him for my renewal in Jan/2024 for my commercial insurance ….
Thanks again Chris… sorry for the short time for me to get back to work 🙂
Thanks,
Edward Jefferson
Ride N Safe Transportation
916-662-1345
Dawn
Very happy with the service that I received from Christopher. Very helpful and quick!
mike zielinski
so great! Chris made the process so fast and easy! Soothing demeanor and very professional. A dream to work with
Jose Medina
Always on top of everything and great customer service
Young
Thanks to Chris it's all good now. He took the time to explain the process very clearly and I would highly recommend him to future small business owners.
Dawn
Just started working with Christopher and so far everything has been great! Christopher has been very helpful and got insurance set up for me very quickly. Thank you for the great service Christopher!
Arlene Lute Gutierrez
Christopher Carilllo is extremely nice and very helpful
Gerald Pitts
Always professional and very helpful
Pete Foster
Knows what he is talking about, communicates very well and responds fast. Looking forward to doing more business with him.
Ansary Aboubakare
Great job. Prompt in following up. Good pricing.
Elvia Maciel
It was a pleasure working with him. He really helped us on what we needed and was super fast. Thank you Christopher!
Tom Snowden
Always gets back fast with the answer to my question.
Shannon Scott
Great experience. I did not have to do a thing but sign papers and make my payment. Christopher took care of everything!
You couldn't ask for a better man for the job- he is the best! Thank you so much.