Melody Jones
Personal Lines Sales Manager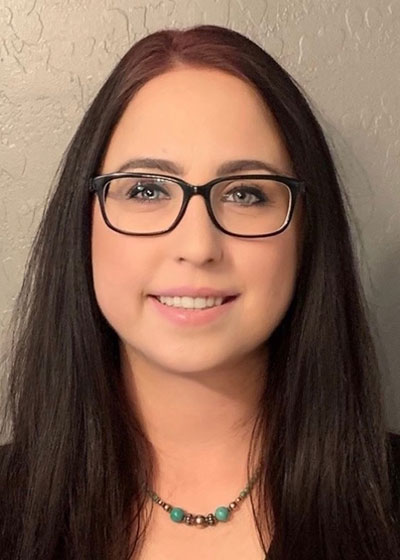 D Farris
Melody is always on Top of her game!!! Thank you for all!
Harry Whipple
Superior Service above and beyond. Quick and efficient providing all information needed then processing it with no problems.
Lettice Pelotte
Melody worked hard to make sure we got insurance done properly in time for our condo closing.
Deeb Joseph Farris
Melody was awesome! Professional and patient.
Pratibha Seddabattula
Melody Jones is very knowledgeable, very friendly and very helpful. She is very prompt in responding our concerns.
I am very happy and grateful to Melody Jones for her excellent service.
Michael Goodman
Melody is intelligent, knowledgeable and attractive. It was a pleasure doing business with her. Thank you for all you do for me.
Michael Goodman
Most exciting. Melody shares charisma and charm along with being knowledgeable and extremely helpful. Thanks Melody.
Jason and Cheyenne Gunnels
Melody has been providing me with excellent for several years. I will definitely continue to do business with Melody.
Suzanne Koivun
Very courteous , helpful , smiling and connects me with the best agent to meet my needs if she is unable to find the solution.
Larry Edwards ll
Always excellent service.
Irene Martinez
Melody took the time to run several quotes to find the best option. Thank you for the great customer service.
Colin MacLean
Excellent Service, Thank you so much for always being there when we need you.
Johnnie Hoats
Melody has been an absolute joy to work with! She has made my motorcycle insurance experience enjoyable. She goes above and beyond to help in all my requests. Thank you Melody!
Bruce Haneiwich
Melody was amazing. Answering all of my questions and giving me options was appreciated. Great working with Melody.
Thank you
Jeff
Great experience, very knowledgable and professional. Melody got me the answers I needed and helped me pick the right policy.
Lisa Freese
Melody is always quick and efficient and is a pleasure to work with!
Alan Feinerman
the best service i ever had by an insurance company
Tyler
Melody is the best, she handles everything she says that she will in a timely manner the right way the first time every time! I want to work with no one else
Anthony
Melody was extremely professional & helpful. She was also able to save us a lot of money on our new policy and she couldn't have made it any easier for my wife and I. We were absolutely dreading potentially having to find a new insurance company and go through the whole quote policy process, so thank you so much to Melody! You're the best!
Ryan Harcourt
She was very friendly and & as helpful as could be very proffesional
Brian Smith
Great service very efficient
Dennis Gross
Melody provided great customer service and she was fast, friendly and efficient. Thanks again Melody
Cheryl Opalski
Melody has been super responsive and she is very knowledgeable about any questions regarding my insurance coverage. I hope she is there for a long time and I want no other agent..she is awesome!! Never had service like this before..I'm from Buffalo and my Dad used Travelers for everything for more than 40 years..I remember going with him to the office in Orchard Park where we lived many many times as a kid. Hope to be a customer for many years as well.
Mark Moseley
Melody has provided great service and follow up.