Ann-Marie DelMonte
VP – Colorado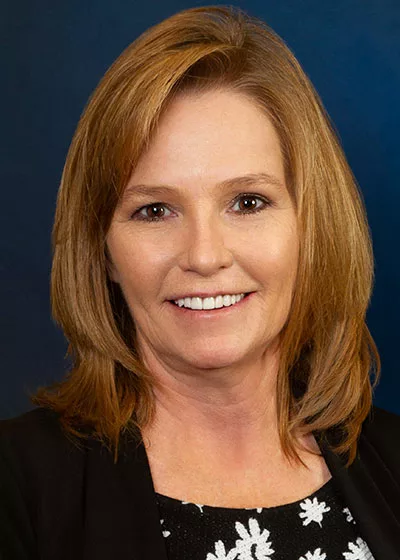 Cathie Betz
I live out of state. CO is vacation home and car. I am well taken car of.
Judy Hayes
Ann-Marie is always friendly & willing to help. She's very knowledgeable & I am grateful for her input always.
Bob Hochhalter
Ann-Marie has been very helpful in whatever issue I may be dealing with. She is very professional and knowledgeable. She is the go-to-person for my needs. B. Hochhalter
Jennifer Hance
Annemarie is the best, she is always here to help when you need it.
Al Austin
Very professional can answer all questions if not right away will always get back to me with answers. I am happy to be with this group.
Dave
Super friendly, responsive, and patient.
Gary White
Amazing to work with, handles all insurance issues fast and with ease.
Robert Siedentopf
Always there able to respond and help when I need it …
Daniel C Winks
Ann has been awesome helping me out with my insurance needs.
Joseph Dulyea
I am a widower and struggle with the contract side of life.. insurance coverage is a big part of that.. Ann Marie is fantastically helpful and knowledgeable.. she is fast acting and very patient..
Alfred Hagedorn
Ann-Marie was very helpful in getting information about medical payments by Farmers Alliance in 2021; these were related to a 22 February 2021 accident. Ann-Marie gave me the separate payment amounts, and the claim number and adjuster in case we need further detail. Very efficient!
Dan
Very prompt attention to the need. Service above and beyond.
Mark Breashears
I've been a business owner for 32 years in the roofing industry. Ann-Marie is by far the most helpful and knowledgeable commercial lines agent I've worked with. I highly recommend her, She's awesome!!
Karrie Perkins
Ann Marie is one of the best Insurance agents that we have worked with. She goes above and beyond for her clients and is extremely knowledgable. We love her so much that we continued using her for our insurance needs even after moving from Colorado Springs to South Dakota. We highly recommend her and are so grateful to have connected with her.
Chelsea Kovac
Always wonderful and friendly service. I have used Ann-Marie for two policies now and just got a third set up. I wouldn't use anyone else for my insurance needs!
Albert Austin
Ann Marie is always very helpful with anything you ask of her about insurance coverage. Very knowledgeable in everything you ask her.
Sharon Worster
She is always so very helpful, knowledgeable, and kind. We truly appreciate all she is willing to do for us at any time.
We feel very privileged to know and work with her.
Cameron Davenport
Have had great repore and customer service from Ann-Marie. She is quick to address any of my insurance needs and many company's and government agencies inability to follow through on their end. She is a huge reason why I have my Comm/Personal Insurance at InZone, as I've been a client of hers for 20 years
Marilyn Smith
Ann Marie always takes very good care of me and my son James insurance needs.
Bruce Jensen
Always good with Ann Marie.
Bruce Jensen
Ann Marie has always been a great help to me for all My Ins. Needs.
Al Austin
I received notice on insurance and Ann- Marie took care of it for me right away
Amanda
Ann marie took her time and addressed each concern i had she was very kind and patient with me.
I highly recommend her for all of your insurance needs
Jeff Schwarzwaelder
Ann-Marie is responsive, knowledgeable and she follows through on answering questions and communicating effectively on a timely basis. Excellent!
Triton Gulczynski
Ann-Marie is invaluable to me and my small business. She has helped and guided us for almost a decade now. With all my insurance needs and questions, she is hands down the first person I trust. She has our back. I am thankful for all her time and effort
Mitch Vincent
Ann Marie goes above and beyond. She really knows her stuff!
Sherry Perdue
Ann-Marie was amazing to work with. She shopped until she found the best options for our special event insurance. She also reviewed my other quotes and gave me her honest opinion, even though it looked like we might go with another company. When it all come out in the wash we chose to purchase the policy through Ann-Marie. Thank you for all of your hard work and integrity Ann-Marie. We appreciate you!
Al Austin
Ann Marie always very professional and answers all questions.
Graham
Ann-Marie is the reason we use this company. She's been great to us since day one. Great team here. I recommend them 100%
Jose luis Preciado Jr.
Great service thank you so much Ann-Marie for all youre great help.
Miles Gregory
Your service has always been excellent. My every insurance need has always been handled politely and efficient. Thank you for the peace of mind.
Alexander Kelley
WOW! That's all I have to say about Ann-Marie. I had been doing my business insurance online, and just kept running into issues, but I am now confident that all of my insurance needs will be taken care of! She helped me get a better, cheaper and all together stress free policy that I can trust to ensure my business continues thrive.
Thanks for all the help!
Sandy
We have had Ann-Marie take care of our Business Insurance needs for several years now. She is a true professional and expertise in her field. Providing our business will quality service.
Suzanne Lasha
I have been impressed with Ann-Marie since the first time I called looking for insurance for my storage units. She is very professional, helpful and she always puts a smile on my face.
Mary Roberts
You have provided excellent service all the time we have been working with you and the help you provided us again this week is invaluable and timely.
We hope to purchase that property in the very near future and will definitely purchase that insurance when we do. Thanks much.
Lynette
Always awesome customer service!!
Lee Busey
Ann-Marie was wonderful to work with. She stayed on top of things and kept me informed. You don't always get that type of service 🙂 🙂
Diana Armstrong
We have been doing business with Ann-Marie for more than 10 years, and she is my one-stop shop for both personal and business insurance needs. Over the years she has helped us solve some tough insurance questions, and I always felt like her recommended solutions kept my best interests in mind. I highly recommend working with Ann-Marie.
Gary White
Good morning from B&G Construction!
B&G would not be here today if it wasn't for Ann-Marie Delmonte. Or be the company we are today. Ann-Marie has helped us grow and keep us covered on all our insurance needs. Ann-Marie is always there to answer questions or solve problems. Very very hard working. Ann-Marie is a VERY big part of B&G and our ability to be successful!!!!
Thank you so much for your hard work Ann-Marie Delmonte
Mary Roberts
Ann-Marie has always been very responsive and helpful. She has offered excellent advice when needed. We appreciate her and her work ethic.
David Almstead
Ann-Marie has been extremely amazing and helpful in working with me and my policy, and has even gone beyond the normal expectation to assist me with my needs.
Jodi Murphy
I have been working with Ann-Marie for many years. She handles herself in a professional manor & has always gone above and beyond to help with anything that I need for my business. She is very knowledgeable in all aspects.
Ann-Marie is a great asset for your company.
Floy Kennedy
Called regarding a clause in my homeowner's policy, which she answered and helped with, as she always does. She is always professional and knowledgeable while being wonderful to work with. Schaeffer was a great purchase for your company. Please keep the same standards they've always held so high.