Carla Banuelos
Commercial Lines Account Manager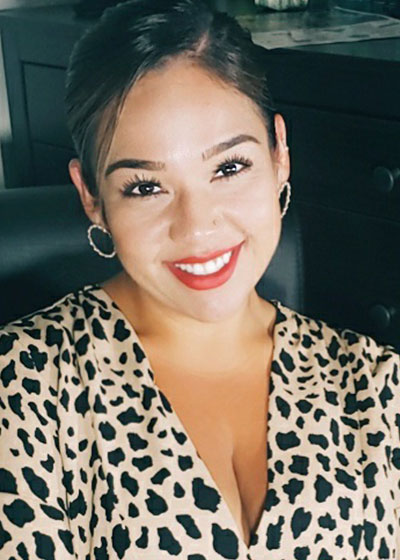 Tina Giuliano
Thank you for your very quick response, all of you guys at Inzone are just great and I thank you sooo much!!!
Maria C Gochez
I was very satisfied with the service. Carla was very attentive and helpful.
Dawn Angelo
Carla was very helpful and worked really fast to get us our COI's for our new clients. I highly recommend working with her!
MacDowell Masonry
She has been doing fantastic job for MacDowell Masonry.
Ken Morris
Great job again my only complaint every year it gets down to the wire ,my company I have to send it to all my clients that require it or I don't get paid so 1-2 days it puts pressure on me to make sure the have it before the 1st otherwise great rate again thank you
Shaké
Carla responded very quickly and accurately. Thank you
Jorge Martinez
Muy buen trabajo karla me gusta lo servicial que es
Reynaldo
Muy amable porsupuesto….su manera de tratar a los clientes con respeto…le pongo 100 estrellas…
Raul Segura Lopez
Muchas gracias por su buen trabajo
Bendiciones
Maria De Anda
Renewing our business insurance, Carla was helpful and informative. She answered all our questions promptly and completely.
Roxana Sotelo
very good and efficient, jod thanks carla.
Callie
Carla turned what I thought would be a 20 minute process into a 2 minute process! Very efficient. Thank you Carla!
Viky
Excelente Servicio. Una persona amable. Y sobre todo cuando tengo un problema me lo resuelve al instante. Y sobre todo su agilidad en ayudarme pronto en mis aseguranza
Muchísimas gracias
Dios me la bendiga
Jorge Martinez
Buen trabajo me gusta su forma rápida y eficaz
Mark Anthony Montez
Carla has been over and beyond about our contract and the completion.. she has followed up bla blah .. inzone yall need to hire more folks with carla work ethics… shes great ! go ahead lets get her an christmas bonus or surprise with an pay increase… gratitude mark montez!! 916-532-2245
MICHAEL J. CHILELLI
As soon as she knew I knew. Keeping me on my toes. Thank you Carla!
MarLo Casas
Thank you so much for your consistency i'm trying to get a hold of me. Thank you for the time and effort I'm putting my policy together.. 🙂
Troy Schneider
Very good she was on it without email over and over
Troy Schneider
She was on it , with reminding them !