Lauren Rodgers
Commercial Lines Account Manager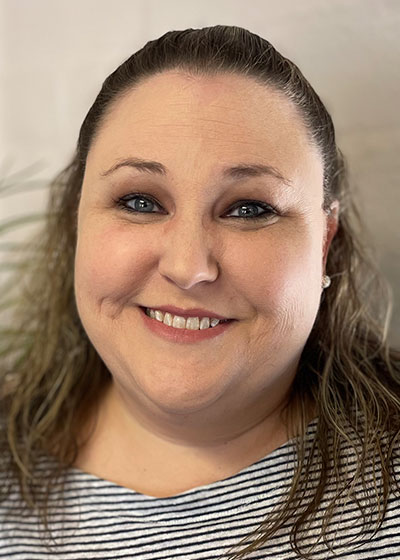 Michael Owen
Lauren is extremely efficient and informative! Always the best.
Rhonda Hensley
Thank you Lauren for handling my insurance over the years. You are the best in the industry!
Juan Romero
Brianna Calafato was an early manager of my policy succeeded by Loren Rogers. Both were excellent, but I wish to commend in a special way Loren who provided specialized help to personal needs.
She was gracious, competent, respectful and efficient with me–much help! Please let het know I told you so, Thank you.
Courtney Reid
Lauren was beyond helpful and totally on top of my account! AAA+ service – thank you so much Lauren!!!!!!
Needless to say, I am so grateful for the $1800. + refund that I would not have known about were it not for your oversight… Happy Holidays!
Dianna Anderson
Lauren was able to help me get a certificate of insurance so our event could go as planned. I thought I had done it several months ago and 2 days before the event I found I had not. She was very helpful and was able to get the info I needed so our event could proceed. So very thankful for both her and Paige and all they do for my organization.
Amanda Ferner
From the start Lauren has been extremely helpful and informative about the policy we would need, considering our location and the requirements of our rental management company.
Before speaking to Lauren I was having an extremely difficult time finding a company that would cover us and an agent that could even point me in the right direction. Lauren explained the difficulties with what I was looking for, but also explained the plausible outcomes, ultimately ensuring that we would find the necessary coverage.
Since I had looked into getting the policy proactively we didn't immediately sign up for coverage, but as soon as I had an official move in date Lauren had everything ready without delay.
Not only did Lauren make this process as easy as possible, I truly enjoyed being able to speak to her and get all the answers to my questions.
Wes & Kristy
Very friendly and helpful. Thank you for all the years of outstanding customer service!
Karen Allen
I was so stressed out when I called Lauren, because I needed insurance that day. She went above and beyond helping me with my situation. She gave me exactly what I needed.
She is a professional, kind and very knowledgeable. I would refer he to anyone that needed insurance.
Tom Patterson
Lauren was a tremendous help in obtaining insurance coverage for m cargo bike. She was extremely patient and answered all m questions.
Sarah Peterson
Lauren helped me getting a new home owners insurance policy. She was fast, efficient and very helpful with helping me figure out what the best type would be for my family and I. Great service
Karen Seghetti
Lauren Rodgers definitely went above and beyond! It is obvious not only does she have respect for her clients, but seeing to their needs if foremost. It's obvious Lauren loves what she does, and she is an amazing asset to your company! Kudos Lauren!
terry florek
Lauren has been just outstanding. Her service, expertise and pricing of policies have saved us thousands. Highly recommend her, a very diligent hardworking gal, who always give the best service we have ever encountered!
Laurie Bergeron
Lauren is always on top of things and is the best insurance agent that I have ever had!!
Kim Koga
Lauren is the best insurance specialist I have ever had the pleasure of working with….she takes the time to answer all of my questions and goes the full distance in making sure every detail is taken care of. I never feel rushed or that she's too busy to attend to my concerns. She is both personable and professional — and I can rest assured that my insurance needs are well taken care of! Thanks, Lauren!
Tom Terry
Lauren,
Provided me with World Class Service!
Laurie Bergeron
Lauren is always so helpful and so friendly and gets the job done right!! She's the best!!!!!!! I feel very thankful to have Lauren as my insurance representative!!!
Eddie Roberts
I have known Paige for many years always happy helpful and friendly and gets things done quickly always have the answer to my questions very knowledgeable she is my go to person to get things done One of the best.And I just started dealing with Lauren with my non-commercial policies and she is great also got my bill down recently when I added a RV to it thank you both for being the best at your job Eddie Roberts
Gabriel McAllister
Lauren Rodgers, has been our insurance specialist for years she does an outstanding job with our multiple policy and making sure we get the best discounts and save us money.
Kristy Rangel
Lauren was very quick, helpful and efficient in assisting me with an auto insurance change. Thanks Lauren!
Carolene White
Loren was so professional and helpful.
Alicia Tran
Ms. Lauren Rodgers is the epitome of professionalism. I have entrusted her with all of my home and automobile insurance needs for many years now. I highly recommend her services.
Katelyn Royce
Very lovely person to talk to and provided quick service
Rachel Ramirez
We went through an arduous move, and Ms. Rodgers has been nothing short of phenomenal! Such kind, competent service throughout the entire ordeal. We are so grateful!
Paul Boyd
Every time I interact with your office Lauren has gone out of her way to provide service that is over and above what was requested.
If I was her supervisor, I would recommend a promotion and a raise.
Thanks for having her available!
Gary Watson
Lauren always makes insurance buying easy. Best agent ever
Jared Sheeran
Lauren was fantastic and treated me like a neighbor and not a number. I decided to leave State Farm after years of business after the first day working with Lauren. I don't typically write reviews but I wanted to sing her praises. She is an asset and will highly recommend her to friends and family.
Kalani Iokepa Simon
Love my experience it was great had a great time
Tracy L. Toca
Was very professional and personal…great help and fun talking to!
Bretton
I call Lauren probably every 6 months or less changing car insurance and I have to say she is always happy to get my calls. I'm not an easy customer as I want every quote for all my vehicle done every way possible so I can see where I can save money. Lauren has been amazing sending me probably hundreds of quotes by now to find me the best deal and always staying on top of my policies. Hands down best experience I've ever had dealing with insurance and so happy I use her services!!
Lisa
Lauren is always friendly and helpful.
Phillip Brown
Lauren is one of those rare people who understand how to walk you through a process with logical explanations along the way. Very good with timely information, proactive and easy to contact.
Raymond Holmes
My experience was great I will send more people her way
Dean Arvidson
Lauren has helped me with my insurance needs and questions for a number of years now (going back to when she was with Williams Insurance Service).
Susan
I am grateful for Lauren's assistance with both auto and home insurance. She is always helpful, friendly, and efficient. She answers all my questions and helps save me money, when possible.
Tracy Hinkle
I've been using Lauren for many years. She is always super friendly, helpful and she always tries to find you the best rates for your needs.
Nancy Eubanks
I have had nothing but a pleasant experience with Lauren. She always takes care of my needs quickly and efficiently. I always ask for her personally as I know she will get the job done! You can just tell she has a smile on her face even while doing business over the phone! Thanks, Lauren, for your excellent customer service!!🤗
Paul Boyd
Lauren has consistently given excellent customer service, no matter what my insurance needs. Even when requesting out of the ordinary service, Lauren has always completed tasks thoroughly and with a smile.
Elaine Dickey
Lauren is always friendly, informative, professional & goes above and beyond.
Danielle
She was very attentive and helpful
Lauren King
Lauren was so friendly and helpful! One of the best experiences I have had with any insurance company. She was able to get exactly what I needed and I didn't have to wait long at all. She is a super star!!
Hedwig (Hedy) Borrowman
Lauren has been a blessing for me. My son was a retired Marine, and passed in March of this year. I'm handling his affairs from Kansas, and it has been a nightmare. I found out the end of July his rental houses have not been insured since February . I was beside myself, not knowing where to begin to get insurance. A friend told me about Williams insurance (now Inszone). Luckily Lauren took my call and has managed to get insurance for all the houses. She had to work at it, but she never gave up. I don't know what I would have done if it wasn't for Lauren. She has an awesome personality, is very knowledgeable about insurance, and really cares about her customers. She really put my mind at ease.
Anita Barker
Lauren is always the best
Tiffani Waters
In the three years I've lived in the area, Lauren has been my most solid and trusting source of info regarding insuring and safeguarding my home. Being new to the area, she explained not only regular home insurance, but also went above and beyond to explain earthquake insurance to me as well, and I've felt 100% positive that if anything happened to my home, I had the best policy. She's also just super friendly to talk to, and I really appreciated the correspondence throughout the years on reminding me about things to look at, upgrades to make, changes in rules and policy contracts…. everything I'd forget to check on, she'd already done. It's literally been one thing I never had to worry about, which is really rare!