Alfredo Enriquez
Commercial Insurance Specialist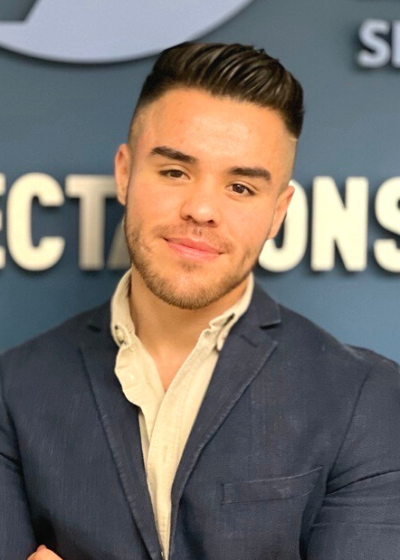 Alejandro Zamudio
Just wanna say Alfredo has always gone Above and Beyond expectations ,Thank You Alfredo
Herminio Delos Santos
Alfredo Enriquez is always been ready to help for all our Insurance needs. He is a very reliable person and he knows his products. He also takes his time to explain to his clients the type of insurance they are getting and this is one important factor that every Insurance agent knows. We fully trusted him for all our insurance needs. He provided and EXCEPTIONAL SERVICE TO HIS CLIENTS.
KUDOS TO ALFREDO ENRIQUEZ!!!
Pedro De La Torre
Prompt professional service every time from Mr. Enriquez.
Mr. Enriquez not only meets the standards, he sets them.
Thank you.
Alejandro Zamudio
So many good things to say About Alfredo, he's very Professional, life saver, love his attitude. Amazing guy. I'm very thankful for the service he provides, always going above and beyond. Thank You Alfredo
Fred McCown
Alfredo helped walk me thru all the questions when getting our insurance. He made it very easy
Regina Sanders
At the beginning my husband worked directly with Alfredo. He then turned the contact over to me, from the start he made me feel very comfortable and he was really easy to work with. Alfredo then gave the contract over to Geraldo a bit apprehensive at first. He quickly put me at ease, I can honestly say that Gerry is the best and I am very pleased with the service we receive. Always helpful and eager to help.
Carla Bonilla
Alfredo helped us in the process to enroll our company with a health insurance, he was so patient and available to answer our inquiries, he made an amazing job.
Ralph Fuentez
It just flowed, Thank you for your Excellent in keep our Business informed.
Thank You
Manny Villegas
Alfredo was kind and patient, but also proactive in getting us results. Thank you!
Rochelle Bernal
Alfredo is knowledgeable, professional and does great job with his follow up. He does what he said he was going to do. Good customer service, good experience