Ruth Garza
Senior Personal Insurance Specialist/Branch Manager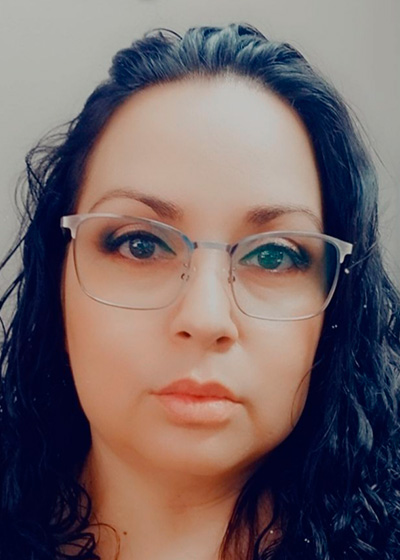 Catherine Meinheit
If it weren't for Ruth Garza and the service she provides I wouldn't be a customer of Inszone.
FRAN MERRILL
I have been dealing with Ruth for 5 years, for personal and professional services. She has provided outstanding sevice each & every time. I have sent many of my clients to her and they have experienced the same great service.
Christine Emmons
She did a great job. They are always ready to help you. Got my claim filed .Ruth thanks for all your help. Your amazing
Jeneva Bellefeuille
Ruth provided excellent service to us in providing a new house insurance policy, Thank you Ruth!
Marilyn Yeutter
Ruth provided honest, helpful, and prompt customer service. She emailed extra resources to provide more information about rental cars and insurance.
Barry Neighbour
Ruth called me back as requested. Provided me answers I needed and revised quotes as requested. Privided prompt information and made me feel she cared and wanted to help and maintain my business.
Actually, I felt good about making the call.
Richard Birkby
Ruth answered all of the questions I had after reading through an offered policy. Some of them stumped her but she was able to get back to me the following days with the answers.
Top notch agent!
Stephen Bolster
Was on hold 45 minutes, left message about cancellation of my policy. Ruth called back and assisted in my request. She was very helpful and polite. I was very impressed with her professionalism
glennm
Ruth is a true professional. It was a pleasure to deal with someone competent with such a positive attitude. She went above and beyond to provide the kind of service that is rarely seen today. Thank you, Ruth.
Denise Callaghan
Ruth Garza and her contemporaries are fabulous to work with.
Thank you so much!
Betty Weikel
Ruth is a gem. I needed a new insurance company. She is friendly, fast, efficient and an excellent listener. She found exactly what I needed at a good price. Ruth also speedily sent copies of my inspection pictures after I informed her of a problem. I'm glad she is my agent.
Jocelyne Dubien
Thank you Ruth for the great service that you provide us and always quick to respond to any questions that we might have.
It is always a pleasure speaking with you !
Sharon Graham
Ruth was excellent in providing me several quotes for Arizona and Texas insurance as we were moving out of state for a period of time and then planned to return. She provided information in a timely manner often with very little lead time and sent all documents required immediately. We were very happy with Ruth's professionalism and knowledge!
Kenneth Burney
Ruth was very professional and answered my questions as well as providing me choices that met my needs while keeping the cost in mind.
Diane Sherman
Great prompt response to all our questions ! And got us a wonderful price for our insurance !
Gabriela Gutierrez
It is always a such a relief to call Ruth, she knows exactly who I am, she has always been a great help to me, she has been my home and car insurance representative since 2000, very efficient and excellent service.
Sharon Osborn
Friendly, efficient, excellent service.
Nicci
I had a very positive experience! Ruth was very patient, thorough and informative.
Leahann Rawleigh
Ruth is the most caring ,knowledgeable and efficient employee we have worked with , thank you for all your help with our new home insurance!!
Bill Holowaty
Excellent service and advice!
LA Rawleigh
Ruth is a very knowledgeable , caring professional in her field.
She is prompt and knows a vast amount of knowledge on insurance ,thank you Ruth for giving your clients customer service excellence in Yuma and the surrounding area .
Renee Lehner
Ruth is the best. She is always prompt to answer any questions, always so sweet and professional!! She provides outstanding customer service. We really appreciate her!!
Janice L. Cyphers 4/26/22
She was there for me, knows what she is doing, helpful, and is easy to do business with. Thank you Ruth.
Renee Lehner
Ruth is always quick to answer any questions or provide a quote. We are house hunting and I have asked for several quotes over the last 5 months. Ruth is always friendly, helpful and professional!! I wish everyone had the outstanding customer service that Ruth provides!! Thanks
Joe Schworm
Ruth , Was very quick to quote and write a policy on our new digs.
Highly recommend. Same day service !
Thanks ,
Eleonore Loitz
Ruth is AWESOME I HAD HER FOR insurance 3.5 years ago ..went home to Canada for a family emergency ..came back this Feb 2022 and thought of no one but her for insurance matters..will pass her name and email to ALL I can…I would pick her as a daughter..she is so great..after hours emailing even THANK YOU FOR RUTH GARZA.
Karen
Very quick response on a Saturday evening. Was really impressed. Thank you. Didn't expect to hear anything until Monday.
Shelli Herred
Ruth is prompt, professional and transparent. She is such a pleasure to work with.
Claire Johnson
Ruth is right on top of everything. Fast and efficient. Thank you, Ruth!
Randy Stickles
Ruth was super helpful and knowledgeable! She is very capable!!
Guadalupe Mata
Offered excellent service and was very friendly!
James Smith
Ruth is very helpful , kind, curteous and friendly. She handled our insurance quotes in an efficient and timely manner.
We definitely recommend her services.
Renee Lehner
Ruth is always so helpful and replies so quickly. She provides excellent customer service and friendly too.
Thanks.
Belinda Ingle
Ruth is great to work with never need to make a second call
Wendy von Hollen
I cannot say enough good things about how helpful, patient, and thorough Ruth Garza was to me when I was updating my automobile and home insurance policies. Ruth always goes the extra mile to make sure my policy will benefit me the best. She was very knowledgeable about the insurance industry and catered a policy specific to my needs. She also was able to get me some nice discounts too. I totally recommend Ruth Garza to anyone needing an insurance broker.
Marian Mikkelsen
She is always so helpful and patient with me and I really appreciate her
Issam Awwad
She is very very nice person and very helpful
Joanne L
She was professional, servce was fast and easy. Ruth is pleasant and a pleasure to deal with. Outstanding customer service. Thank you Ruth
Lynn H
New to town, I was referred to Ruth as a resource to help me navigate the Healthcare.gov marketplace to enroll in a health plan. Ruth was outstanding in her responsiveness, willingness to help, patience, and follow-up to make sure all of my questions were answered to complete the on-line enrollment ahead of the deadline. In a time when a poor service experience seems the norm, Ruth was a delight! Thanks, Ruth!
Adriana Arredondo
Ruth has been my agent since 2005, she is the best!!! Very efficient, professional, outstanding customer service!!! And she is super fast!!! I call her speedy Gonzalez!!! 🙂
Billy
Ruth was extremely helpful and very professional. She is great.
Irene Saldana Garza
Ruth has always been very helpful when we have any questions about our policies. I highly recommend her.