Natasha Fanin
Commercial Lines Account Manager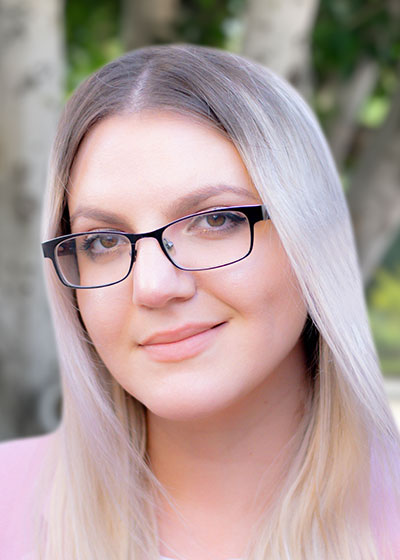 Jesus M. Mora
I had a great service with her and was very nice and professional
Nestor Hernandez
Very profesional really helpfull providing details shes the best!!!!
Beniamin Hakobyan
Very good experience! Thank You very much Natasha Fanin. Always ready to help and explain at all times. Excellent service! Because of her exceptional job, I will be happy to stay with inszone insurance.
David
Very good quick service from Natasha!
Katy Stoever
Natasha is always very helpful!
Arturo Espinosa
Insurance is a difficult area, at least for me, to be understood as well as I would like to. Under this shortness of clear view, it is so important find somebody who knows how to deal with this kind of situations ("customers"). After ending my conversation with Natasha, I really felt not just been helped in the way I expected, but I found that she tried to surround me with options and answers that I not even contemplate at conversation starting. The point is: If she does not something and fells that it is necessary, she look for it and guide you to get it. Excellent job, Natasha… Thank you.
James Reza
The service provided through Inszone is top notch. Natasha and her team do a great job catering to any and all facets of our insurance needs. They are quick to respond and very easy to speak with.
Maksim Manuylov
Natasha always provides exceptional service! She always helps us find the best deals without any headaches and hassle. Overall very pleased with Natasha and would recommend her to anyone.
Carlos Ponce
Natasha always replies quickly and helps me with whatever I need. She's a great resource, and I appreciate all of her help.
HECTOR VAZQUEZ
NATASHA IS A REALLY EXCELLENT AGENT
Savanna
Exceptional customer service- highly recommended Inszone to friends and family 🙂
Harry Forster
Natasha was so quick responsive and very knowledgeable.
Barbara Bauer
I had a situation where I needed to get auto insurance very quickly on a new vehicle we were picking up. Natasha worked hard and was able to obtain the insurance within a very short period of time so we were able to get the vehicle registered and were able to drive it to meet our business schedule. We highly recommend Natasha as an agent for Inszone.
Jesus Jimenez
Natasha is one of the best agents inzone has. She always answers my questions and always calls back if she misses my call. I love working with her.
Harry Foster
Natasha was incredibly responsive and knowledgeable. From quote to being issued my insurance certificate, the entire experience was quick and smooth! Thanks!
Jenny
Natasha helped to take care of my payment. She called me reminding me that I missed a payment and painlessly was able to help take care of my bill. Excellent service at Inszone!