Carolyn Aten
Personal Lines Account Manager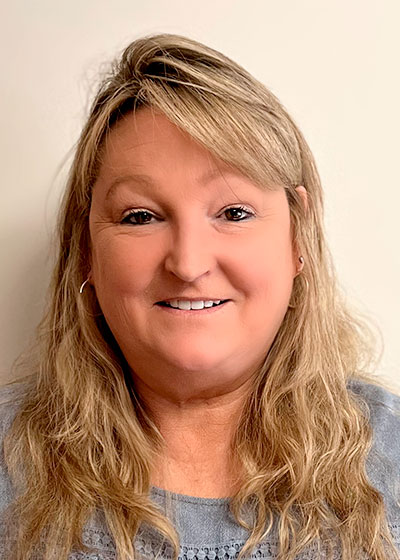 Greg Kessler
Carolyn is always terrific in responding quickly and taking care of my insurance.
June Reinhard
Carolyn is very knowledgeable and extremely helpful with any questions I have about my insurance. Thank you, Carolyn !
Kathyt Huston
Carolyn is one of my favorite people that I feel I have known forever yet never met her in person. She goes way beyond for helping out and getting things done for us. She is very knowlegeable in her field and always ready to assist and lend a helping hand. Thank you Carolyn.
Ted Sikora
Carolyn was very prompt in providing information on competitive products.
Katelyn
Carolyn is always thorough, prompt, precise, and attentive. I love working with her!
Greg Kessler
Helpful and nice to talk to.
Ashley J. Palacios
Carolyn is always so helpful and efficient; a delight to work with. Year after year, Carolyn proactively reviews my accounts to ensure I'm receiving the best home & auto coverage.
Ken
Carolyn is always prompt and kind. I can count on her to help me with my insurance needs.
Annie Lamb
Carolyn was fantastic as always. We've been customers for almost 20 years – bother personal and commercial products. Carolyn is knowledgeable and answered all my question timely. She found us a great rate with a new company as our premiums were getting high with our current company. We appreciate the work she did for us!
Jennifer Loe
Carolyn is always easy and delight to deal with. Makes my life easier!! Thank you!
Angie Minor
Carolyn was quick and efficient in getting back to me regarding adjustments to our insurance needs!
Karronkeyes
Carolyn has always been very nice and extremely helpful. She makes an excellent employee to your business
Brian Bray
Carolyn was great as always.
T Dawson
Carolyn always provides excellent service. She is efficient, available, fast, helpful, informative, reliable. I always have a positive, satisfying experience working with her.
Dr. Stephen
What a breath of fresh air to have some return your call after leaving a message during these challenging times. I was especially impressed when Carolyn told me she found some more advantageous premiums by researching them a day or two before calling. From my perspective, she is definitely an asset to the team! Thank you Carolyn!
Vanessa Wilde
Carolyn is always so friendly and quick to help us. She does things right the first time! We appreciate her work!
Randy Grimm
Carolyn was very helpful and very quick, thank you.
Randy Grimm
Carolyn was very helpful,
pleasant and quick.
Thank you
Randy G
Jody Phillips
She goes out of her way to help me and she is very prompt doing what I've asked for.
Steve Grospitch
Could not be happier with the service we have received. Thank you so very much.
Rick Bain
Carolyn did a great job with all the leg work to shop my personal home and auto policies upon renewal and find me a great deal with a new carrier. She had to address a lot of details to replace the policies for the same coverage and successfully saved me hundreds of dollars per year!
Bob Schuster
Carolyn was able to help me out with all of my needs in a very timely manner.
Jenny Oehlschlaeger
I've worked with Carolyn for several years now and she has provided excellent customer service!!!
Jennifer Schick
Very helpful! She did her best to get us the best insurance rate! Fantastic service!!
Kathy Huston
I have dealt with Carolyn for years with my bosses personal accounts. She has been nothing but helpful, kind and understanding all of my needs. Thanks Carolyn.
Alexandra
Carolyn is always very quick to respond to questions and super knowledgeable! We appreciate her!
Kimberly Cremeen
Carolyn has been so helpful! She is quick to respond and thorough. I appreciate having someone in our corner when it comes to securing our home and vehicles.
barbara Clark
Carolyn has been my rep for several years, has always given me excellent service. if i have a question, always willing to help, very knowledgeable, friendly.
Marilyn Hakes
Very helpful and done in a very timely manner.
Somer Dokolas
Thank you for all of your help!! You made the process so easy!! We are so happy with our new insurance!
April Heim
Carolyn was so patient with me as I learned about the different parts of the coverage. I am very afraid of not having enough coverage if the worst were to happen. But Carolyn made sure we had everything we needed. If you're looking for the best, see Carolyn!!
Nancy Dyer
Carolyn is very prompt in returning calls and answering any questions that I have. Easy to talk to, Carolyn is personable, professional, and thorough in fulfilling her customer service responsibilities. I like her. She represents your company very well.
Karen A & Gary W Diehl
My recent claim experience was made easy to negotiate with the help and very able assistance of Carolyn Aten. She listened attentively, offered easy to understand suggestions and helped with a personal contact to the insurance company the following day when they were being less than responsive to my wishes. Without her caring, hands on help I feel Safeco would have thrown me to the wolves. They had already in process to pay my insurance benefits to their inspector's business who I had NOT contracted to do the needed repairs.
Paul Yotz
I've always had excellent service from Carolyn and everyone else here. I couldn't be happier.
Michael Baltezor
Carolyn continues to provide excellent customer service. She is always very helpful and professional in answering my questions and finding the answer if it isn't readily available.
Sherry L Aronhalt
Shout out to Carolyn for always being available and providing outstanding customer service when we need assistance. Love doing business with you!
Jared Dimick
Carolyn was super friendly and helpful. She responded to my request and emailed me the info I needed very quickly
Devon Ried
Carolyn is very prompt in getting back to me and is a pleasure to work with.
Lorrie Corvin
Carolyn has been my agent for several years and is always great to work with. She goes above and beyond in customer service!
Jeff Weaver
Carolyn always gives great service! Highly recommended.
Paul Kohoutek
I feel customer service is a dying art these days. Every now and then, you come across someone like Carolyn. Extremely kind, personable and above all…helpful! She's assisted me on a number of items in a timely fashion. I can always find her whenever I call, and if she's not available, will get back to me right away. Please give Carolyn a raise!
Linda Hengel
Carolyn has been helping me out for years with my car insurance and home owners insurance. She does a great job and always tries to find me the best rates. I really appreciate all her hard work.
Deanna Farris
Carolyn had worked patiently with me through several changes
Jody Phillips
Carolyn has helped me with numerous auto and home policies and has always been prompt and professional.
Mark Rieger
Have worked with Carolyn on several occasions…she is always responsive, knowledgeable and friendly. Just what you'd want from your insurance expert…I recommend.
Carol Benjamin
Very helpful and professional.
Mario A Guerrero
She has provided excellent service to me from the first time she took over my Insurance needs. I wish every customer service person would have the understanding she has provided in this journey.
Jarod Moran
Carolyn is a rock star! Anytime we have something come up or change, Carolyn is there to get us taken care of right away. She's always happy and ready to help which is refreshing! She and Jen make a great team!
Ashley J. Palacios
I've been fortunate to have been a client of Summit Insurance for several years and I couldn't be more appreciative & impressed with the outstanding service I've received. Specifically, Carolyn Aten, Carolyn has always been incredibly quick to respond, extremely knowledgeable and helpful and on more than one occasion proactive in reviewing my policies in an effort to find me the best rates year after year.
Carolyn has truly been a blessing, providing me the needed peace of mind knowing my best interests are always top of mind.
Linda Renner
Carolyn always provides top notch customer service. She is friendly and professional and makes changes quickly, when I need them. I have never had an issue with this business.
Laura Loehr
Carolyn is always a pleasure to work with, always available to answer any questions I have. Thanks for all your help and being a great agent!
MARK HEINERIKSON
Carolyn is always available and fantastic at what she does! Thank you for all you do for me!