Monique Guardado
Personal Insurance Specialist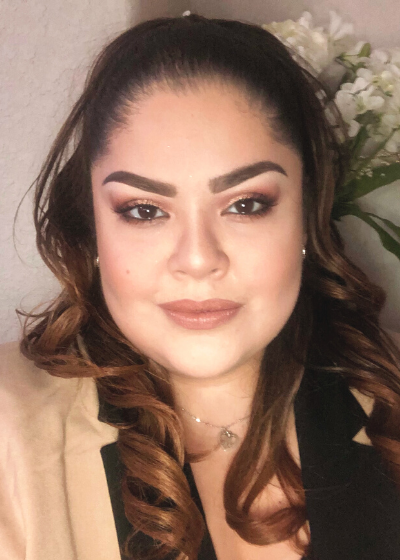 Francisca Gonzalez
Monique has been my go to insurance specialist for a while now! Whether I need car insurance or renters insurance, she is always beyond helpful and patient in helping and explaining all things insurance.
Alejandro Renteria
Monique es una persona que brinda excelente servicio y es súper paciente al explicar y responder las preguntas del
Cliente . Debería haber más agentes tan flexibles y amables como ella .
Gracias Monique
Translation:
Monique is a person who provides excellent service and is super patient when explaining and answering the customer's questions.
Customer . There should be more agents as flexible and kind as her.
Thank you Monique
Michael Chapa
Monique was super professional and lots of help! I would strongly recommend her to other friends!
Chris Northington
Painless and perfect! Very professional!
Oni faith-wallace
Monique was a fantastic agent and I highly recommend her. Ishe did a very good job And I highly ranked her.
Priscilla Guardado
She treaded me with excellent service i strongly recommend
Nancy Donnelly
Monique has always been very helpful with all my insurance needs and is very knowledgeable. She has worked hard to find the right insurance for my cars and home. Thank you Monique for your excellent customer service and prompt assistance.
Elia Ayala
I would highly recommend Monique as very knowledgeable, professional and her customer service is incredibly outstanding!
Thank you so much Monique for all your help, time and patience in getting me the best insurance policies!
Elia Ayala
David r.ramirez
Very helpful lady knowledgeable good listener answers all questions. Good service caring person
Monica Martinez
Monique was very helpful and patient with trying to get me all the discounts I could qualify for. She has great customer service!
M Torres
After the closing of Allied Insurance Agency near me I was wasn't thrilled with how far I would have to travel to speak with my new agent since the last agent no longer is employed there. Monique was able to handle everything I needed over the phone and email. It was so easy and convenient! I really appreciated how she took much time to answer my questions. Thank you!
Eddie Hill
Monique was very knowledgeable and pleasant as we handled my insurance business. I felt like a valued customer. Thanks.
Lisa Rodriguez
Monique always take of our insurance needs. She has great customer service skills. She takes care of everything in a timely matter. She is very knowledgeable. I highly recommend her.
Elizabeth Rodriguez
Monique me ayudó mucho, dándome la información que necesitaba y contestando mis preguntas. Excelente persona.
Translation:
Monique was very helpful, giving me the information I needed and answering my questions. Excellent person.
Ever A.
I will definitely be recommending Monique to friends and family. She took her time on finding the best deal for myself and my wallet. Very knowledgeable. Helped me through it all.
Stacy Lawhorn
Monique always goes way beyond to help her customers in whatever needs to be done. I have appreciated her so much in all the years I was a customer. She will be remembered as a true treasure.
Lizet Ramirez
She has the best availability to help the client with each doubt or question, she does it as soon as possible, I appreciate your support to quote me and continue to be a more satisfied client
Nadine Lewis
She is very patient , kind ,and helpful in every way
Raul Dominguez
I receive amazing service every single time! Monique always answers my questions in a detailed manner so that I can understand. One of the very reasons I never shop elsewhere, the absolute best in the customer service industry!
Shirley A. Martin
Ms. Guardado, answered all the questions I asked, and made sure I understood to the best of my knowledge. She explained the increase of my policy and why there was an increase, helped me change some items within my policy. She was very helpful and kind she is very good at her job. She knows how to handle a senior person and their needs!!!
Peter Burroughs
Monique is an absolute legend. She know's her stuff and worked with me through every need I had. She truly made me feel cared for and valued. Give this woman a raise!
Ricardo Mendoza
Monique was absolute best!
She helped me find home and auto insurance, was super patient and understanding she's very profesional and friendly.
Randy Wise
Monique help me through the whole process and She even stayed late to help me finish everything I needed.
Alex K.
Monique is very knowledgeable, professional, and one of the the best to work with.
William Andrade
Monique Guardado was very helpful and professional agent. Thank you very much!
Reginald Randolph
Very informative answered all the questions I needed and more information I didn't know