Jolleen Ruberry
Personal Insurance Specialist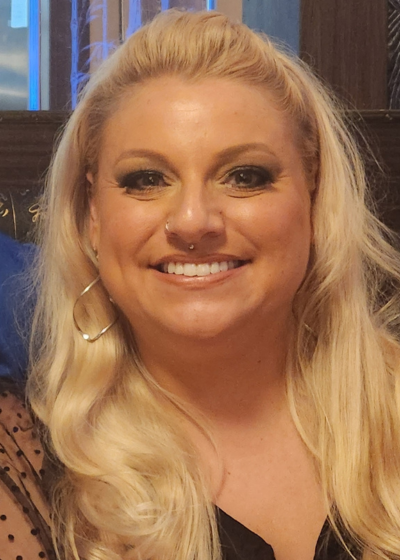 Jodi Murphy
Jolleen has always gone above and beyond to help with any insurance needs we would have. I would highly recommend her.
She is a great asset to Inszone
Pandora Cockerham
Wonderful and very sincerely knowledgeable
Gary Lindt
Very friendly, l always have a good experience with Jolene, she always calls back in a reasonable time.
Katherine Young
Jolleen has been absolutely fantastic in every way.
So easy going and explains everything so well. Any questions and she replies very quickly.
She has been the best agent I've ever had, cannot recommend her enough.
John L Wing
As always Jolleen was the best . I can't believe what an asset to your insurance company she is. Thank you Jolleen you did it again. You are the best.
John L Wing
I can't even start to begin to talk about Jolleen. She has so much to offer. I am 76 and have had insurance since my first car at 16 . I have had several insurance agents assist me over the years but none, I say none have been so good to me and my family as Jolleen. Does know what we need, never stops untill she has completed her job taking carer of our needs never once complaining. She is good to talk to and is an asset to your company. Tell her thank you from the Wings and give her an advancement and a Pay Raise, She is that good, Thank you.
Joshua Cheatwood
Jolleen has met every bit of our insurance needs and gone even further with the best customer service anyone could ask for. She makes it feel personal to us and never leaves a question unanswered. Jolleen always follows up and ensures we are happy with everything and validates it by finding the best rates! Thank you Jolleen!
Valentina eagle
I am with Inszone team for over 13 years. Love the services company provides, Jolleen is a very professional, knowledgeable. She always helps me to find a better car insurance rates, when i want to switch. I am happy with Inszone, thank you so much.
Jodi Murphy
Jolleen is very professional & knowledgeable in all that she does. She is always willing to go above and beyond. No matter what my question(s) she will help on the spot or get the answers and respond back within a timely manner. She is a wonderful asset to Inszone Insurance Services.
Kristin H.
Jolleen Ruberry did an exceptional job of finding a good homeowner's policy on very short notice, including researching the price of various carriers. She made the process as easy and painless as possible and was friendly, knowledgeable and courteous throughout the transaction. We have so far had excellent service with Inszone for both our homeowner's and vehicle policies and this latest was another positive experience!
Danny Blessing
Jolleen is amazing. She was responsive and genuinely kind and caring. I felt like I was a member of her family getting preferential treatment. If you have the privilege of working with Jolleen know you are in great hands.
Elliott Light
Joleen took my call as your office opened and was polite and professional. More importantly she listened to my insurance horror stories patiently. And then she went to work. A few days later she sent me a quote, something no other agent has accomplished is the last year! And the quote was vastly less than expected.
Even if Joleen had not been able to return a quote I would recommend her on her on customer interaction
alone. Great job.
Al Austin
Always very courteous and knowledgeable
Carol Miller
Efficient and responsive. Thank you for your help.
Margaret Gaddis
Jolleen is awesome! She is always responsive and available. She checks up on us, which is great because we have jobs and children and need someone to look after us. 🙂
Jerry Unruh
Jolleen was extremely helpful in getting our house insurance renewed. I think she was nervous about the high cost (as was I) but we needed the insurance and all worked out. Thanks, Jolleen!
Michael Consiglio
Very helpful -made great suggestions and saved me money.
Al Austin
Jollen took care of billing right away and very professional
Danita
She was very quick to respond to my calls and emails.
jeff huddy
My last experience with Jolleen was March of 2022. Jolleen is one of the amazing personal insurance specialists you have the good fortune to employ. She is not only my honest and trustworthy home insurance person, but I consider her a friend as well. With higher costs affecting us all, Jolleen took some initiative to make me aware of comparable coverage options at a more budget friendly cost. Jolleen realizes that I am retired and is keenly aware of how meaningful this kind of invaluable assistance can be. I can't imagine a contingency where I would want anyone but Jolleen to assist me. Simply the best.
Arthur Osuch
Prompt service. Thanks again Jolleen
Michael E Halla
Outstanding service, Jolleen, thanks again.
John Wing
I would like to say that Jolleen Rubery is the best employee you have. They are all good, don't get me wrong but Jolleen is outstanding. She has been my insurance agent for quite some time. She is exceptional in all areas. Very polite, personable, very helpful, knowledgeable, courteous, and a lot of fun to talk too and ask for assistance. I really want you to knowhowever you obtained her you did well. Knows the job and is an asset to the insurance business. She is marketable . Hang on to her. Actually if you can slip in a bonus or a pay raise it is over due. Please tell Jolleen that I appreciate her very much and I will always be her client as long as she is in the insurance business. Thank you so much.
Marta Hawk
Joleen has been professional and competent in all our dealings since spring of 2020. Thank you ♥️
Warren Miller
I called to set up a meeting for an insurance review and Jolleen was very helpful and scheduled my meeting. Good service.
Cynthia Eden
Jolleen has always been awesome to work with! Very responsible and helpful. I have enjoyed working with her very much!
Jack Gordon
Always Great Service.Thank You
Laurie Weber
Jolene is always helpful in getting me the best rate and she always has my best interests in mind.
James and Caren McCurdy
Jolleen is incredibly responsive and she always knows what is happening with our policies. We really really appreciate her help. We cannot imagine a better insurance agent!!
Lisa Reuer
Jolleen was helpful and returned phone calls and assisted us in getting coverage for our condo. She explained each line item that was included on the policy. Would recommend her services.
LONNIE HILL
She was very helpful on getting me a copy of my policy
Michael E Halla
Jolleen has been very helpful, professional and efficient. I will recommend her to my family, friends and associates. Before Inszone bought the Schaefer Agency, I would pester Peggy with all my annual renewal cost comparison questions and requests. Peggy once told me I was the only person she knew who actually read my policy. Peggy retired, now I get to bug Jolleen. Thanks again.
Roger Houser
Jolleen has stayed consistent with the process of dealing with insurance companies to help me cancel one policy and get set up with another one. I appreciate her follow through, and her caring about our needs.
Bill Shaw
Joleene always returns calls quicky if she is on another call.
She addresses my issues in a professional manner and if she cannot solve a problem immediately, she gets back with answers by phone and or email. She keeps me informed on the progress of solving a problem.
LONNIE HILL
She was a great help on getting the information needed
Roger Houser
I agreed to have Jolleen look into a better rate for our auto insurance. She followed through and got back to me. I appreciate how in the midst of a lot of demands on her time, she still did what she said she was going to do.
Roger Houser
Jolleen provided friendly and efficient service to me. I had called to remove one vehicle and add a new one for auto coverage. Without being asked, she also looked at our current rate, and seeing that it ran high, she offered to look at other insurers to find a better price. Very nice! Very efficient!
Eric Grieb
Jolleen is always super responsive and helpful with anything we need. Her exemplary customer service and professionalism are what keeps me with inszone.
Mark Donnelly
Jolleen is on top of all aspects of our insurance needs. Two homes, cars, etc. she has delivered over the top knowledgeable service to our family.
Her clear explanation of detailed terms and shopping for the best policy/carrier annually I believe is what sets her above anyone else we have worked with. Thanks Jolleen!
Martha Booth
Had a straightforward transaction. Jolleen was prompt, professional, and fun to work with.
Harry
I needed to up grade the coverage on my condominium policy and Jolleen was great to work with. She was very patient and answered all my concerns quickly and efficiently. She is a pleasure to work with.
Vince and Honey Gaydos
Joleen always does a great job for us. She's attentive and follows through. She really tries to match our needs with the best company available. She is considerate and has a lovely personality. Thanks, Joleen!
I Rodela
Jolleen provided me with outstanding service. Thanks to her, I was able to save on my auto insurance.
Audra
Jolleen is great to work with. She explains the details and has been very helpful in helping me understand my insurance needs.
Janet
Jolleen was a great communicator and timely in her emails! She found us a way to save money which was awesome. Very thankful she reached out to help us. Highly recommend her.
Graham
Jolleen was very helpful with guiding me in the right direction from damage i had from a stolen van that rolled into my fence during a police chase. I appreciate her helping me and getting back to me so promptly. She helped me get to the bottom of my dilemma. Thanks Jolleen!!
Dan DeMello
Jolleen was really easy to deal with. I was able to add a vehicle on my policy and she had it taken care of right away. Quick and easy with no headaches.
Nelda Guenther
Jolleen Ruberry has worked with us for a year, helping us with our Insurance needs. We appreciate her diligence in staying in touch with us through a House/Home by Murphy Homes. The assistance with coverage for our previous home as a rental has been appreciated, as that became a request. Recently, our automobile needs have also been met. She has been attentive to our changing needs and have provided us with insurance coverage. We thank her most graciously and Inszone Insurance.
Carol Wood
Wonderful doing business with Jolleen. She knew exactly what needed to be done and responded quickly to my issue. Professional and caring.I
Kahla McRoberts
Jolleen has made my experience getting tiny house insurance a breeze! She is extremely responsive and answers all of my questions with clarity. Wonderful customer service!
Carol Lucke
Jolleen is outstanding!!!!
STEPHEN BEATTY
You did a great job getting insurance on my new cabin placed quickly…and getting it priced with available discounts. Thanks!
George Thornton
Wonderful lady as all of them are at this branch of Inszone.
Jolleen is a kind lady who knows her profession. She is prompt with my wishes and I feel comfortable working with her on my insurance needs.
M
Joleen has a professional friendly manner. She answered my inquiry with a prompt and detailed response. Thank you.
Claude craig
Very helpful and professional thank you
Sallie Walker
Jolleen was personable, professional, and patient with me as I am clueless in the areas of home insurance, escrow, etc. I feel assured going forward & fully informed. Thanks, Jolleen!
Emily
Jolleen is the best! She has helped us so much as we navigate being new homeowners and she always answers us within a day. If she doesn't know an answer to something, she lets us know who she is contacting in order to find out. She always keeps us in the loop and we appreciate her immensely!
Debbie Hockman
Wanted to praise Jolleen for her top notch customer service. She is the reason I am switching insurers. Jolleen made the process quick and easy. She is friendly and professional. Everything you want in you agent.
Romina B de Aragon
I was referred by a friend to Jolene and she was every bit of what my friend said about her. I felt taken care of and she has been so helpful with my needs. She is awesome!
Shawn Harvey
I have been extremely frustrated with the lack of service from my previous Broker but Jolleen has restored my faith! She was very prompt, professional and went out of her way to answer any and all of my questions as well as responding in a timely manner. Dealing with Jolleen today was a pleasure and she put me at ease after a very hectic situation.
Marianna McJimsey
Jolleen Ruberry's initiatives in researching and finding insurance options for me have been outstanding. She takes care of the administrative processes involved in setting up the insurance policies in an organized, well explained, and timely fashion. Jolleen is accessible when needed for questions; she is well spoken, thoughtful, and dedicated to person-to-person contact which, in this world of AI and robots, I appreciate. I would strongly recommend her as an insurance agent.
Lora Brown
Jolleen is awesome. Anytime we need her she responds right away and always has time to shop our policies, chat, put in a claim. I always feel like a priority and that we are important ! Great customer service Thank you !!
Clif
Jolleen, Answered all my questions about my policy and clarify what my HOA is responsible for. She does a great job anytime I need assistance.
Sid Darden
As always, I'm very pleased with the services provided by Joleen. I had a question about not receiving my renewal statements and she answered all my question with a prompt reply.
Marianna McJimsey
My insurance had been with the Schaefer Company for many years. After the change in ownership, in January 2022, Jolleen found a better insurer for my needs. As of 3/22/2022 and 3/23/2022, Jolleen worked on an issue with the new insurer immediately, and as of this morning, all is in place. I am grateful for being able to speak with her rather than being shunted off in a telephone tree. I strongly recommend her customer service.
Jeff Huddy
My name is Jeff Huddy and I wanted to pass along what a pleasure it has been working with Jolleen. This is the second time we have required Jolleen's assistance due to our former home insurer no longer underwriting our mobile home insurance.
Jolleen is knowledgeable in her craft, does her research, and imparts the straight scoop to her customers. This was not an easy transition as there were 3 different insurers, and many variables to consider in this process.
For me there was never a question that we wanted Jolleen, and Inszone Insurance Services to handle this endeavor.
Jolleen is a continuing asset to Inszone. She needs to recognized, and relevantly compensated. Thank you.
Mary Anne and Rob Clagett
My husband talked to Jolleen on 3-15-22 about questions on purchasing a new vehicle and adding it to our auto insurance. She was very helpful with her information. I talked to her on 3-17-22 after we purchased the vehicle to add it to our insurance. She was very personable and professional on the phone and promptly emailed me the new coverage information and the insurance card. Jolleen is wonderful and definitely gets a five-star rating from the Clagetts!!
STEPHEN BEATTY
I'm securing insurance for a cabin being constructed in Teller County. Jolleen has given me great service. I'm very happy that I connected with her for this undertaking.
John L Wing
I have had Jolleen take care of all my insurance needs for several years now and will keep on trusting her in the future. I think she is ( based on a ten scale) 1010 thousand) I really like and her services. Give her a pay raise and apat on the back. She is the best!
Judith Compton
Jolleen has been very friendly, helpful and efficient with my home insurance needs, especially since this move occurred at a difficult time for me!
Dianne Gidley
Jolene has always been helpful and pleasant to work with! I trust her to find me the best Insurance plan for me. And that is a very big deal.
I really like working with her.
Kristin Hegler
Jolleen quickly and efficiently took care of our insurance request in a friendly, professional manner. Great customer service!
John R Elwell
Great to work with you Jolleen, thanks for the effort and updates to our policy.
Corinne Harmon
Jolleen was really helpful is getting my home insurance renewal to my mortgage company. She responded immediately and was super nice and gracious in the process. Thanks, Jolleen!
Barbi Harris
Very kind and responsive to my request.
Melodie Noel
Absolute excellent service. Professional. Extremely efficient. Wonderful experience. Thank you.
Bill Shaw
Anytime I have a question or need something, Joleen is very quick to respond and get an answer for me.
What more can you ask than excellent service?
Thank you, Joleene.
Bill Shaw
David Litherland
Jolleen gets the job done quickly and professionally for me each time I need something.
The Gaydos Family
Jolleen is a great agent! She is always looking out for us and she has taken the time to understand our needs. It's a relief to have our own agent and we really count on her advice.
Chris Matson
Jolleen helped me replace my home and auto policies that were from another company and I was very impressed with how she not only saved me a ton of money but also made sure that my new policies were a much better fit for my situation. She also took the time to answer my many policy questions in a clear and knowledgable way. I feel confident with my new policies for now and the future. I highly recomend Jolleen.
Dick Ferner
Good fast responsive service
Don Kallaus
Jolleen contacted me and informed me of savings available that I was not aware of. I'm impressed.
Erik Cummings
I have been with the Schaefer Agency for nearly 10 years. Over the last handful of years, my personal insurance was on cruise control and I had not interacted with Schaefer until I got a call … out of the blue … from Jolleen in September 2020. Not only did she call to introduce herself, but she had proactively researched my file and offered a new insurance carrier who could literally cut my auto premiums in half, and reduce my homeowners. One year later, Jolleen has saved me over $6,000 in insurance premiums. Jolleen truly delivers 5-star service at an uncommonly high level vs the norm. Her professional, and dare I say personal, sphere are lucky as hell to have her.
Susie Scorer
Jolleen was great and did everything she promised. Great customer service!!!
JIM MAHAN
GIVE JOLLEEN A RAISE! SHE'S A KEEPER!
Felipe Bustios
Jolleen is awesome, she helped me with a previous issue that she didn't have to, thank you so much for being a great person!
C.J. Jenkins
My insurance premiums were about to go up a lot and I hadn't noticed. Joleen did and alerted me to it – and, found me a much more affordable alternative. Thanks!
Jeff Schwarzwaelder
Joleen has been very helpful in handling my renewal process including marketing the coverage to determine cost effectiveness and appropriate coverage levels. She communicates well and follows through on getting answers to questions. Joleen is knowledgeable and is an asset to Inszone and her clients.
Lora L Brown
We are so happy with Jolene!! She always takes care of us right away and the business we have. I have never had any trouble getting ahold of her, she answers our questions handles whatever we throw at her. Thank you !!
Josh Ebaugh
Jolleen is fantastic! I really appreciate her can-do attitude and eye for detail!
Graham
Jolleen has been awesome everytime I call. She solved all my issues and some.
April Bauer
Jolleen was so wonderful and easy to work with! She took great care of me and she takes great care of my clients making sure we all get the coverage that is right for us with the best price!
Letitia Taylor
Joleen was a big help getting me the information I needed. Very friendly and helpful
Gene Lovern
My first contact with Jolleen yesterday was excellent. I was very impressed with the service that I received from her. Thanks Jolleen.
Bob Moore
When my homeowner's and auto policies were getting close to coming due I contacted Jolleen about checking for improved rates. She found an approx $1800/year total reduction for the same coverage through another company. And she did this prior to actually being able to talk to her based only on voice mail.
I'm impressed!
Rich Currier
Jolleen has been exceptional in her handling of our homeowners insurance business. She's had the answers I've needed when I've needed them & I appreciate her personal attention to these matters as well.
C. Jenkins
I was a customer of the previous insurance company and had no idea what the service would be like with InsZone Insurance. I called Jolleen out of the blue and asked her for a recommendation of a carrier. I would have been happy with a name and number that I would work myself, but Jolleen did all the bush-beating, found me a carrier with a fantastic premium (less than 1/3 of the previous premium) and cinched the whole deal – in less than 48 hours.