Trevor Smith
Personal Insurance Specialist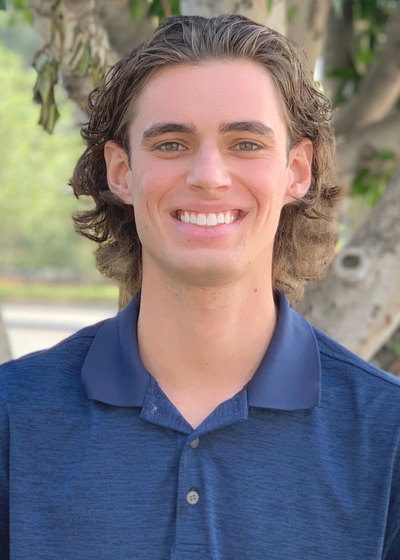 Fred Berzak
Trevor could not be any more helpful. He always returns my calls quickly and always has answers to my questions. I'm very happy that I got to deal with him.
Ben Heschen
Trevor had assisted me many times in many different vehicles. Each and every time Trevor has provided attentive service in a very timely manner and I could not be more satisfied with his performance and professionalism.
Pat Ekelund
Trevor was extremely professional and very helpful!
Jennifer Aguilera-Huerta
I have had nothing but great experience with Trevor. Wonderful customer service. This young man….hands down. He has helped me with so many issues. I just added a new car and as always it was a smooth process. Eazy Peezy. Thank you
Patricia Beasley
I was trying to pay my auto insurance. I had it on auto pay. I am waiting for a new debit card due to fraud. I will call and put it back on auto pay. Thank you for your courtesy. Last month I requested info on Renters Insurance. Still waiting..
Lisa Devoreaux
Trevor Smith gave me A-1 service! This is an employee that should be appreciated to the fullest! Promote him immediately! God Bless!
Julie Ramirez
Excellent service as always. Always answers my questions in a timely matter.
Deniece Radan
Trevor is absolutely great! He is professional, courteous, and very knowledgeable. He went out of his way to answer my questions; if he wasn't sure, he made sure he found out! He is very competent. Thank you, Trevor
Donna Anaya
Trever was ABSOLUTELY AMAZING..QUICK, KNOWLEDGEABLE, COMPASSIONATE, AND GOES ABOVE AND BEYOND TO MEET CUSTOMERS NEEDS..HES A KEEPER. I HOPE YIU ALL ACKNOWLEDGE HIM.. GREAT WORKERS ARE HARD TO FIND. BECAUSE A LOT OF PEOPLE COULD CARE KESS ANYMORE, AND ARE RIDE..BUT TREVER WAS OUTSTANDING IN HIS CUSTOMER SERVICE..HE DESERVES A HUGE BONUS..PLEASE ACKNOWLEDGE HIM IN ZONE.. THANK YOU KINDLY TREVER
Marjorie Yates
I had spoken to 2 other agents, they were unable to help me adding a newly purchased car
As soon as I talked to Trevor he was able to get everything straightened out and my car is now insured
Within minutes he sent me the temporary card
Cannot tell you how much I appreciate his manner and knowledge
Thank you Trevor!!!
Andrew elderton
Great work Trevor thank you
Jim Schmitt
Needed a change in my policy and Trevor got it done, quick and professional!
Stephanie Xiong
Thank you for taking the time to help me out with this policy. Cancellation endorsement has been signed. I appreciate your attention on this matter and your hard work. Please let your agency know that you are doing a fantastic job and Inszone have my business for so many years. You took your time to call Mercury to figure out the situation and customer service of the year award should go to you. Please let Inszone know that you are a true team player and they have a wonderful employee.
Roni Love
Trevor helped me review both my homeowner's & auto policies so that I could make an intelligent choice.
jim hite
Trevor went out of his way to provide great service. I was faced with a very confusing situation and Trevor was able to sort out the tangled mess with a calm and easy manner. I appreciate his competence and diligence.