DeEtte Wiberg
Senior Personal Insurance Specialist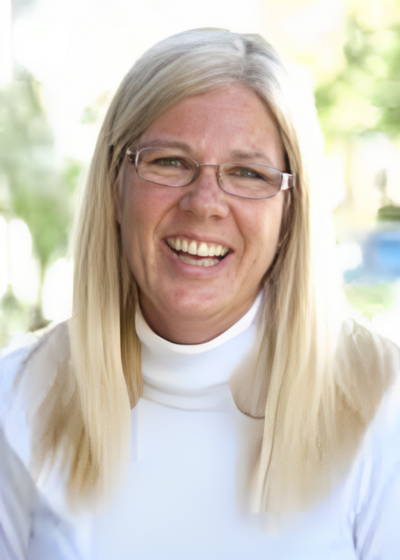 Mary Brown
DeEtte Wiberg went out of her way to help me with my Insurance issues. This was very impressive to me since my own agent and others who attempted to help all failed. She was very patient and understanding. Her efforts were so appreciated and effective. Best of all I wasn't her client, but I benefited as if I were. Great day for me!
and by the way she deserves a raise.
Leticia
DeEtte is excellent, easy to do business with. Very professional and friendly! I stay with Mercury because of our relationship with her. When I call needing something – she is always so helpful!
Margaret Massarotti
DeEtte Wiberg went out of her way to help me with a payment she's so helpful we absolutely need more Customer Representative's like
DeEtta makes a person fill good to be acknowledged like a person not a number.
Denise/Andrew Fistonich
We have been working with DeEtte for many years, she has always gone above and beyond to help us and/or let us know which direction to go next. We appreciate and thank her for all she has helped us with.
Gustavo Bonilla
Ms DeEtte was a pleasure to work with. She answered all my questions and concerns with no judgment.
Adrian Leon
She addressed my concerns and offered me all options. Friendly and pleasant to speak with .
Bob St. MARIE
Very efficient, professional, and nice to talk to. Ready for a challenge.
Tiffany Hart
DeEtte is amazing!! She has been our insurance agent for 20 years now so I guess it's about time to write a review! She's great and we have been lucky to have her!
Nestor Cobian
Thank you guys for helping me. A big thank you to Deette. She helped me so much and I know she helped others in my situation. Thank you guys.
Dan
She was quick, polite & excellent to work with.
Charlene
She's amazing has always helped us for the last 25 years!
Mathilda M Wassan
As usual – when I have a question on my House- or Earthquake Insurance , I get quick and correct answers from DeEtte . So much appreciated and very satisfying.
Steven Lynn Butcher
She has always been their for advice and responded quickly.
A rare joy compared to other agents I've known.
Sydney Little
Everytime I talk with her she makes me smile. When I don't understand something, she explains it to me, simply. Everytime!
Kimberly Nash
Thank you for all your help. Happy New Year
Apolinar Pimentel
DeEtte wiberg hasbeen very helpful and efficient in solving my insurance needs through out the years
Kay A Gilder
De Ette, was wonderful and so sweet, and helpful to me.
Taking care of my next 6 month payment, and helping me with other information needed.
Thank you so much De Ette,
Sincerely,
Kay : )
Donna Wilder
DeEtte is gracious, informed, and professional. Following is my experience.
It was 4:54 PM on 10/06/2022. I was at the dealership when I realized I hadn't put my most recent insurance card in my car. Without that, I couldn't drive my new car home. DeEtte answered the phone and graciously offered to email a copy of my current insurance card to the Sales Rep, which she did.
On 10/07/2022, I called DeEtte with information, VIN, etc., for my new car. She handled everything promptly. Within 10 minutes, I had completed insurance documents in my hand, along with insurance cards for my new car.
it was a pleasure working with DeEtte.
stephen bowman
I appreciate the way that DeEtte attended to my insurance need in a very effective and timely manner!
Janis rustad
Over the years I have had superior assistance from DeEtte. Answers questions and assists with such a friendly and expert manner. I've never met DeEtte but I feel like we have a relationship thanks to years of contact
Maria Opperman
I've known DeEtte for a long time now. She is an excellent agent and always assisting me every time I need any information or help. Always prompt in replying!! Such a great individual!
Dimitris Thiveos
DeEtte is the best insurance agent we ever dealt with.She is always helpful and recommends what is best for our insurance needs.We trust her and we are grateful to her for her services.
Mathilda M Wassan
Always helpful, always pleasant and very professional.
Sandy Harris
DeEtte has been dealing with my car insurance for several years. I live in England and come seasonally to California. She is a pleasure to deal with and is always so friendly and very efficient. Thank you DeEtte once again.