Irma Estrada
Commercial Lines Account Manager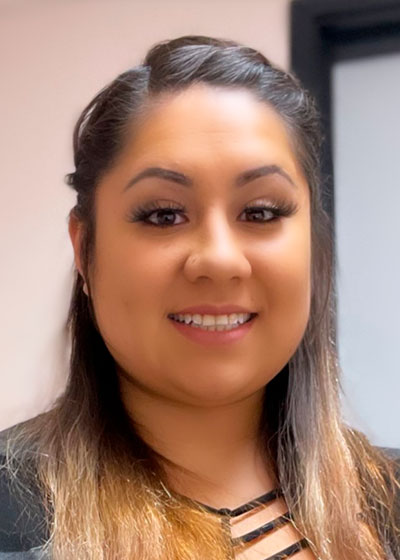 Michele Summerall
As usual, friendly, fast and efficient. She is the best!
Michele Summerall
Always prompt, efficient and friendly. Couldn't ask for more.
John Battaglini
Irma has been nothing short of great and has been extremely helpful to me by getting certificates of my liability to a client that makes me jump thru hoops when I get a job from them. I feel fortunate to be able to call Irma and let her know who needs a certificate and it's done instead of the last company I was with that made it difficult to get what I needed because I was passed off to someone different every time I called. She's a KEEPER !!!
Sheri Sinclair
Irma has been very helpful in guiding us on the best insurance for our new business.
Juan F. Burciaga
Irma was very helpful with supplying BM & Jordan Foster with a certificate insurance, she was very professional about it.
Thank you so much Irma
Don Krieg
Once again Irma has come through. This will be my last testimonial for Irma. It's beginning to sound as though I'm being paid to say these wonderful things about this lady, I'm not. She does a great job and takes care of you. Enough said!!!
Don Krieg
Every time I deal with Irma and even though I'm old and can't ever get anything straight she always seems to work things through and get things done. I certainly appreciate working with somebody who is capable, able and willing to help it any cost. Those are rare qualities in today's world of business. She's a keeper!!!
Don Krieg
Irma was very professional very courteous and very understanding. She handled me with kid gloves as I am 70 and sometimes have a little difficulty working my computer. She was great!!!
Raenetsha Gardner
Irma is always very helpful and efficient. We appreciate all she does to make the process easy.
Heather Host
Irma makes everything about insurance painless. She is always quick to respond and incredibly detailed and professional. Irma makes it all easy!! I am grateful to have her help with our account.
Larry Leon
I worked with Irma, who invariable gives me great and highly attentive service. It is one of the reasons I have stayed a loyal customer for so long. Thanks for all you do to make it easy for us.