Chris McGrew
Personal Sales Team Manager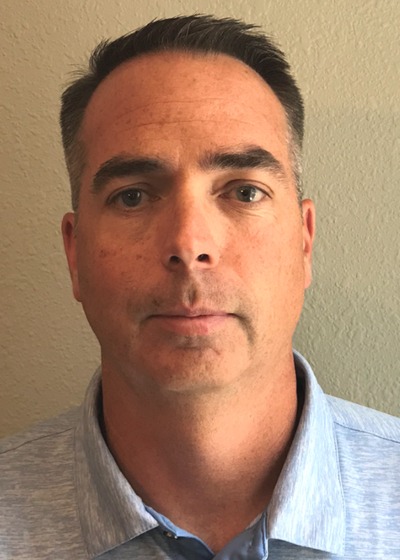 Edward Landureth
I went in to talk about insurance. I needed car and home insurance. I like what we talked about. It was very calm no rush.
Amy Sidoroff
My husband & I were referred to Chris by our church friend back in 2015. Chris is heads and shoulders above any other insurance rep we've EVER dealt with!! Chris is responsive and he provides the detail and options even with some complex equations!
We are so grateful for Chris! (He better not retire anytime soon lol!)
al
Overall pleased with Chris's knowledge of the state of homeowner's, auto and umbrella insurance in general and the terms and conditions of my policies in particular. He was very helpful in navigating through the pluses and minuses as to coverage and premium amounts.
Larry Clark
I've been with Chris for years and he's helped me immensely by keeping close track of my coverages and premiums. Makes it much easier for me.
Thanks Chris!
Caroline MLanoue
Chris is honest an great to work with It certainly is not his fault rates go up but I think you should do more for seniors with great driving records
Robert
He gave me a quick response!
Bob Smith
Chris is always very responsive and knowledgeable!
Mark
Chris was prompt in answering my questions and resolving my concerns.
Chad Nell
Chris was always available for me and treated me well during our working relationship. It was not because of Chris that I decided to change carriers.
Joanie Porter
Chris was professional, prompt and gave me the detailed information that I requested.
Thanks Chris!
Joanie Porter
Robin B
Chris has been our agent for many years now. He is always happy to help with anything we need. We really appreciate Chris and his top notch service!
Steve Simmons
Chris is awesome. Helpful, fast, and no nonsense. Gets everything done, makes great recommendations, answers any questions that I have promptly and gets me the best rates. Everything I need in an agent.
Mortgagee Processor
Chris was there for all of of clients needs. as we had two clients buying homes at the same time and dates got moved and things needed to be done last minute and Chris handled it very professionally. great customer service
Vivian Stutsman
Chris has been my insurance agent for some time now. Originally he offered the best premiums I could find many years ago when I I was looking to cut costs. This past year the insurance company that insured my home & car was no longer offering insurance in CO. Chris contacted me and had another insurance company option which I agreed to. Chris set up everything- it was effortless for me. After the company issued our policies, they called for verification on several items. While speaking with the insurance company, the agent advised me Chris had assured that I get all the discounts I was eligible for. $1,400 in discounts were applied to my account thanks to Chris's diligence. He has provided our insurance needs professionally and with little work on my end. I'm very thankful that I was directed to him and trust him 100% to take care of everything related to our home & car insurance.
Betty Hudobnik
I cannot say enough great things about Chris! We have worked with him for years. He's attentive, very thorough and knowledgeable, and is warm and personable! He responds very quickly to questions that might come up. We couldn't ask for a better agent!
Lynn LARSON
Chris is a competent, responsive insurance agent that has provided great service and quality insurance bundles over the years.
We are extremely happy with his continued service and we would highly recommend him to others seeking insurance.
Mary Twinem
Has provided great service in helping me find good and affordable insurance. Response is almost immediate, when I've called with follow up questions.
Bob Smith
Chris is proactive in helping us to get the best cost's available. Thanks!
Christy
Chris has been great throughout my insurance quest. Thank you!
Sean Leroux
Chris is always friendly, prompt, and knowledgeable every time we have to reach out regarding our insurance. He has helped us for years to understand our options and what we are getting.
Helena white
Chris was very helpful, knowledgeable and professional.. He researched and issued a new homeowners policy that was time critical. Couldn't have asked for a better service.
Cindy Sanders
Chris was very helpful, getting me every discount possible. I'd highly recommend him!
Mary Twinem
Doubt that I could have gotten through the process of canceling my previous insurance and finding the best new insurance for my needs. without Chris McGrew's excellent guidance. He very patiently walked me through the process and made himself available by phone for any questions I had after our initial interview.
M Twinem
Thanks to Chris, I was able to more easily navigate a very confusing process. Would have taken me much longer to accomplish on my own..
Vicki Casey
Chris was very helpful in getting our car over to Safeco where we already have our home. Thanks, Chris!
John
Chris was very courteous, knowledgeable and professional. I had a very good experience talking to him.
Amie Farrell
Chris goes above and beyond to help his clients! I have had the best experience.
Tony B
Chris is wonderful to work with. He's prompt, thorough, knowledgeable and patient. He worked hard to find me a policy that was hundreds less than what I was paying. Highly recommended.