Lisa Newman
Senior Personal Insurance Specialist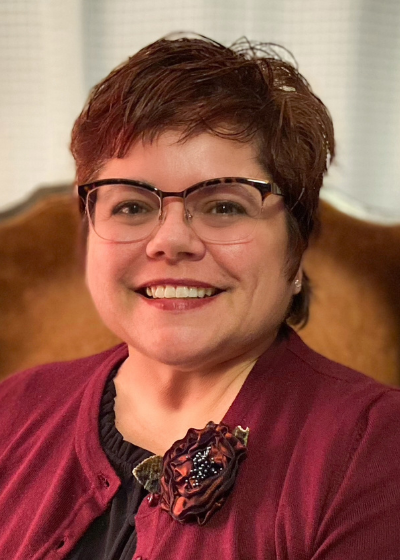 Julia Stidham
I've worked with Lisa for many years for our Homeowners insurance. She's always been professional and great to work with. We've appreciated working with her.
Yesenia Anderson
Lisa handled a problem very fast ! Problem that was my fault too . Very good experience that could have gone wrong !
Gina Rogers
Lisa exemplifies the best qualities of customer service, especially in these times where insurance has become stressful and problematic. She is friendly, efficient, and prompt in replying to any and all requests/needs. I cannot say enough positive statements about how wonderful it is to be able to get insurance needs met with such a positive and dedicated professional. Thank you, Lisa!!!!
Nancy Rea
Lisa has always gone above & beyond in helping us get the best insurance available. Her patience & understanding is so appreciated. Thank you Lisa!!
Daniel Guerrero
Lisa Newman has always been excellent in helping me find the right insurance product for my needs.
Great customer service!
I have recommended friends to check out InZone for their auto insurance and others products
Neil scott
Lisa saved us after being dropped by our current carrier for fire insurance. She is courteous, knowledgeable and super efficient – a pleasure to work with. Thank you Lisa.
Rich Johns
Lisa Newman is a stellar agent. In a time when home insurance in Califonia is a nightmare Ms. Newman's knowledge, experience and diligence was a godsend. She helped me navigate a painless process, answered all questions and was thorough in explaining the policies I needed. Thank you Lisa Newman!!
Joel
Very professional with quick response times.
MELANIE WOOD
Always helpful and such a kind heart.
Tom Meyers
Lisa has been very helpful with my insurance issues,
She always got back to me in a timely manner with a solution!
Russell Cameron
Lisa has been a wonderful resource in my search for Umbrella coverage. She answered all my questions and made the whole process very easy. I have no hesitation in recommending Lisa and Iszone Insurance.
Elena Cortese
Lisa has always been flexible and helpful. I have been with you guys for about seven years now and I plan on staying with you guys because of Lisa.
mary curtin
Lisa is always timely and ahead of the game for my homeowners renewal policy. She is very professional and answers any questions I have . I feel so confident knowing she is taking care of my annual renewal in the best way possible.
Cindy Cara
Lisa is terrific! Yes, her expertise and knowledge is so great but her kind, patient and caring attitude make doing business with her a rewarding experience! Thank you Lisa!
Rachel Thompson
I have really enjoyed dealing with Lisa. She is very courteous and patient. She was there to answer any and all questions that I had, an expert in her field. Thank you, Lisa for the good experience.
Jim & Debbie Knight
Excellent service, Lisa was very helpful and informative with the process and immediate
responses to any questions we had.
Mark Leviton
Lisa responds quickly and with exceptional clarity every time I need something. She does excellent follow-up, and obviously understands many aspects of the insurance business that customers (like me) often don't. If everyone had her depth of knowledge and attention to detail in their field of business the world would be a better place!
Deborah Patterson
Lisa is the best. That's all there is to it. If you need a good insurance agent that looks out for your best interest, go to Lisa.
Kelli Foster
Lisa is a extremely reliable agent who always responds to requests and questions promptly. I wouldn't think of taking my personal insurance needs elsewhere as I know that no one will be able to match the service I get with Lisa. She keeps insurance easy for me!
Lori Cooper Boone
Lisa has once again, come through with her professional experience in continuing to provide the best coverage for our home. She takes care of all the details and keeps my stress level low.
I don't see her in person, but I can tell by our telephone conversations she always wears a smile!
It is a pleasure to work with her.
Thank you, Lisa!
Paul
I have been dealing with Lisa for many years. She is great to talk to. Always a positive attitude, answers all my questions, helps me understand my insurance policy. Always a joy to work with. I would stand on my head for Lisa.
Jennifer Wren
Lisa is wonderfully professional and easy to work with. I feel absolutely confident every time I work with Lisa and the IBC team. Thank you for all your assistance with my insurance stuff. 🙂
Jennifer
Ryan Fowler
Lisa has been very helpful while we have been looking at different home insurance options. She has made the effort to be sure that we are getting the coverage that we need.
John Carr
It has been such a pleasure to work with Lisa over these many years. She made all of our insurance decisions very easy. Your company is very lucky to have her! We are sorry to have to leave her good care.
Jessica Mcknight
Lisa goes above and beyond for her clients. She is knowledgeable, friendly, and most important in a Real Estate transaction, very quick to respond. I will absolutely be using Lisa for all of my insurance needs in the future.
Michael and Vanessa Bengston
Lisa is knowledgeable and efficient!
We really appreciate her timely response and walking us through details we didn't understand
We have been a client with IB&C for more than 30 years and Lisa is part of a great team
SID
Super helpful intelligent And friendly and sounds like she's always on my side great person thank you
Deborah Patterson
Excellent service, Patient with me through the whole process and explained the policies and documents thoroughly. A joy to work with.
John and Jennifer Strickley
Lisa has helped us for many years with both home, auto, and rv insurance. She has always been very thoughtful and attentive and has worked hard to find the most suitable coverages for our needs. We feel very lucky to have Lisa as our insurance specialist!
Stacey B.
Lisa provided excellent responsive service.
Stacey Black
Very helpful and very responsive!
Jessica & Russell
Lisa was able to provide exceptional service from start to finish. She was prompt, efficient, and clear in every step of the way. We were able to find a great policy that met all of our needs. Lisa is extremely knowledgeable and was able to explain everything with ease. Thank you, Lisa!
Elaine
Lisa has gone above and beyond trying to help me find insurance for a special build VW Dune Buggy.
Elaine Pool
Great Experience Very Helpful Agent !!!
Would highly recommend.
Raul Loperena
Lisa provided us with outstanding service. She took all the time required to satisfy our insurance needs. She provided us with multiple product choices until we found, with her guidance, the one that worked best for us.
She was prompt, courteous and efficient.
Thank you Lisa
Nancy Rea
Lisa is always very helpful & prompt when responding to my emails or phone call! Her professionalism is greatly appreciated!
Mallory Kienitz
Lisa Newman has been incredible answering all my questions surrounding my new home. Amazing and attentive service and communication! I would recommend her to all friends and family!
Kayrene B
Lisa is amazing! She is so helpful, quick with responding. She's the best!
Matt & Claire Enright
Lisa was as efficient in our process as possible. Everything was done seamlessly and quickly. Couldn't be happier about the end result!
Mary Sweetser
Lisa is very helpful, informative. efficient and a joy to work with
Jennifer Meadows
Lisa went above and beyond for me. Through my headache of going through this whole process of my crash and dealing with Progressive Insurance. Lisa worked with me daily and called me daily and worked with me through this whole process. I couldn't have imagined dealing with this without Lisa. I am so glad she was with me through the whole process.
Rod Corvington
LOOKS LIKE WE'LL HAVE A NEW AGENT.
Linda Couper
Lisa is always there for me!
Alycia Weiss
The best Insurance Agent around. Multiple times Lisa has gone above and beyond to help us navigate our home and car insurance policies. Responsive, personal and confident. She is always friendly and does her job well. We have been very lucky to have her as our insurance agent.
Vince Otto
Lisa was very professional in helping me determine my insurance needs. All my questions /concerns were addressed timely. In the end, Lisa found a Difference in Coverage policy that worked for me. I would highly recommend Lisa.