Samantha Ramirez Gonzalez
Commercial Lines Account Manager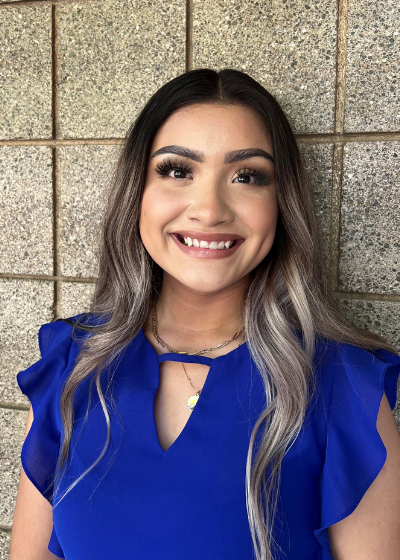 Armando
Samantha is always on top of our corporation's insurance needs. She takes time to explain to us the nuances, coverage and benefits of having certain kinds of insurance as required by our clients. Her service is top notch!
Octavio Zornosa
Samantha is been very helpful with our situation. We appreciate a lot.
Thank you Samantha
Jesus Soto
Samantha is a very professional person, that help me through the whole process .
Daniel Montejano
Thank you berry much!! Laurie left us in great hands!!
Ismael Arceo
excellent very helpful & very professional thank you so much
Mauricio Garcia
Exelente atención
Translation:
Excellent attention
Ray Sanchez
Samantha took my call and helped me out with amazing service. She went above and beyond to make sure my documents were submitted properly to my client.
Thank you!!
-Ray Sanchez
Pedro Alvarado
Samantha provides the best service available.
Dixie Interiano
Samantha has been a great partner to work with! Wonderful customer service, attentive, efficient, patient, and extremely knowledgeable. Thank you for all your help with our commercial properties! Looking forward to working with you in the future.
Don Crossley
Samantha has continued to provide the "Excellent" service started with Maria Palomera, then Anayeli Cisneros after Maria now Samantha. She continues to provide excellent, Prompt and courteous service and is what Inszone needs, representing the company.
Thank you.
Diego Delgado
Muy bien servicio al cliente y muy amable y atenta,
Me ayudo mucho a conseguir nuevas asegurnaza para negocio y a un buen precio. Grasias for su servicio Samantha
Translation:
Very good customer service and very friendly and attentive,
He helped me a lot to get new insurance for business and at a good price. Thank you for your service Samantha.
Aurora Munoz
Customer service is excellent, fast, friendly, and professional.
Alfred ocampo
Friendly and Very profesional .
Thank you very much for you help
Kris Galvan
Samantha has the best energy! Her customer service skills are excellent and is very professional. She is always happy to help. Thanks a million!
Victor M
Samantha helped so much and explained everything so clear ! Amazing customer service ! She was patient and answered all my questions. Will definitely ask for her help again.
Eduardo
Samantha helped me very quickly with my certificate and answered all my questions. Very professional
Melissa C
Samantha helped clear up an issue with our ins w/Illinois sec of state-. We were in a time crunch to get this issue cleared up and Samantha didn't hesitate to help. She kept me updated and she followed through with what she said she would do & she got the issue cleared up!!! Thanks again Samantha, I appreciate all your help!!!