Monika Torrez
Senior Commercial Lines Account Manager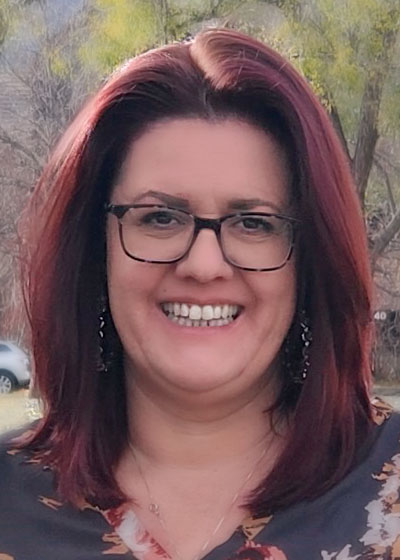 Sandra Herrera
I will like to thanks Monika for her wonderful job.
Douglas Brown
Inzone is great. Monica is fantastic and was able to give me exceptional service.
Kathi Dunmore
Always a great experience with Monika and I know I'm not always the easiest to work with and she's been very helpful getting me through some frustrating times.
David Starnes
Wonderful job done quick and right the first time. Enjoyed working with her. Keep up the good work thank you.
Gabriel Robles
Fast response, helps with any questions
Joe Canales
I am always pleased!!! Thank you
Eddie
Monica is amazing shes very helpful im a new buisness owner and shes help me every step of the way. Shes still helping me ..thank u Monica
Joe canales
Monika, is very professional I appreciate what she and the in one team does for me. Thank you very much!
jorge juarez
Monika Torres is excellent service manager every time I call or email her she is there for me and resolve all my problems and give me advice and recommendations how I can improve my business
I recommend her to any one who wants to purchase insurance
Eric Borders
Very attentive and always really quick to get back to me when I have questions or concerns.
Megan D'Antonio
Monika has provided our small family owned & operated business with EXCELLENT service! She is prompt and efficient. I appreciate her attention to detail. She is professional, and friendly. She has saved us money by shopping around for other carriers, and that means a lot to us! You have a gem of an agent in Monika!
ROBIN GOETHALS
Monika Torrez is the most wonderful agent I have ever come across. If I was able to give her 20 stars I would.
Monika has gone above & beyond her job duties to help me. My husband is an electrician and I get to handle all the office work. There are so many things in owning your own business that I was never aware of. Thanks to
Monika's help, I have been able to make sure our business is well taken care of. She is very knowledgeable in her job. She takes the time with you to make sure you understand what you are getting as far as coverage. I was explaining our situation about our auto insurance & she explained to me what I was missing with the company we had insurance through. If it wasn't for Monika I would of been renewing our auto insurance & not have the coverage we needed to have. Monika you are our ANGEL & we can't begin to THANK YOU enough for all the help you have given us. Sincerely, Robin Goethals/Goethals Electric
Amanda Filiatrault
Even with my husband horrible driver record she is doing everything she can to help us find the perfect policy for us. Amazing customer service always. Been a long time customer and she is always there to help.
Victor kalenyuk
I never have problem or whenever I have a problem you guys always manage to fix it or send the paperwork immediately really like working with you.
Grace
Monika and Akilino are awesome, always prompt to help and solve our problems!!! Love this agency 🙂
Eddie
Monika is great her and Acalino are the best there great at what they do thank u for all your help
junior alamilla
thanks for providing us with liability insurance for our company
Richelle Konshak
Monica is consistently friendly, helpful, knowledgeable and keeps her word. If she says it will be today or tomorrow or next week. It is exactly that! She makes me feel safe in my choices after she gives me my options for best coverage. I feel like she is MY agent working for my best interest. Thanks Monica!
Elizabeth D
Always gives great customer service.
Katie Turner
Monica has been very helpful during our renewal period for our GL and WC policies. I would definitely recommend her to anyone.
Jennifer Pineda
Monika is awesome. Very helpful and very quick to respond.
Brett Taylor
Very professional.very fast response to policy.friendly.
Batya Amit
Monika is smart, responsive, patient and pleasant. Every confusing aspect of our audit is promptly clarified. She responds within minutes. She is a gift to me and to Inszone. She gives Inszone a good name. Please don't ever take her away from me!!!
Bernard
Monika always goes above and beyond for me and my company, she is prompt in on time and make sure all my insurance and Workmen's Comp. is taken care of without me having to ask. I would highly recommend monika and Inzone insurance to anyone that is a contractor
Rosa Murva
Monika is very helpful in answering all of our questions on our policies. We will even be switching our auto policy due to Monika willingness to provide excellent customer service.
Vikki L James
I requested updated Certificates of Insurance for one of our vendors. The response was very prompt. Most of the time, my requests to other insurers come back with errors and omissions. These Certificates seem to be in perfect order. Kudos to Monika!
Summer Swope
Monika is a pleasure to work with. Extremely helpful and patient with me as she teaches me exactly how all of the insurance works.
Richelle Konshak
OMG! Monika spent soooo much time on the phone helping me understand everything!!!! Then, I bet, she spent a lot more time looking for the best policies for me. AND found one that fits my needs perfectly. Monika returned calls when she said she would. She was very patient and reassuring with my million questions. She was very knowledgeable about WHY things had to be the way they were. She stayed positive even when I was whining about a requirement for payment. Monika made helpful suggestions for better coverage and why she thought they would fit my needs. After every phone call I felt nurtured and heard. Quit a gift in an account manager! Thanks Monika for all the time you gave me. XXXOOO
Lisa Best
Monika is always quick to respond to any questions or changes. Thank you for all of your help!
Melanie S Sais
Thank you Monika for your professionalism and speedy service!! Excellent work!
John A. Martinez
Monika did a terrific job getting our policies established / transferred to INSZONE from our former carrier. I am eternally grateful for the professional and timely steps she took to ensure our coverages did not lapse. Thank you so very much, Monika! Sincerely, John.
John Martinez
Monika did an excellent job servicing our account. She worked diligently to facilitate the timely procurement and or transfer of each of our policies so we would not experience a lapse of coverage, with any single policy. I couldn't have asked for a more professional individual and timely approach to handling the change-over from my previous carrier. Thank you so much, Monika for your superior efforts! John.
FLORE
Our experience with Monica has been excellent. She is professional, always finding the best options for the needs of our company. She is very helpful and It is a pleasure to work with Monica!
Cherokee
Monika is always consistent with keeping in touch about our insurance (home and auto). She makes sure we know what coverage we have, and when/why things are changing. I also appreciate that she lets us know what the limits of our insurance are and how we could make it more comprehensive – but without pressuring us. We bought our first home last year and I feel good about our insurance coverage because of her!
Edward D. Frushour
Ms. Torrez has been very helpful and patient with us while trying to obtain a new policy for our Post. She has been accessible and cooperative.
Melanie S Sais
Monika is a God send! She is always helpful and has provided our company with prompt and efficient service. Her level of professionalism is outstanding. Thank you Monika!!
Mark Harmon
Monika has been great to work with. She has been able to take care of everything we needed.
Derek Vallo
Great response time to our requests and questions, what more can you ask for? Thank you!
Joe Goode
Monika is always easy to work with, she gets back to me when information is needed. She is great to work with on our insurance requirements.
David Almstead
I found myself in a state of panic being required to present insurance before beginning a contract. I was able to acquire this insurance in a very pain free manner thanks to Monika assisting me with my policy.
Mike Schooler
Monica is always helpful , and any documents that I need she responds immediately and takes care of any requested that I may have..
Janie Mierkey
Monika is the BEST!!! Always gets the Insurance Certificates to me in a
very timely basis! Much appreciated.
Kevin Scranton
Monika does a wonderful job and keeps me well informed. Thank you very much for all your help and professionalism.
Lee Busey
Monica got me the bill and COI in good time so I could get this darn file off my desk. Thank you, Monica 🙂
Cheyenne T
Monika, was very attentive from the moment we got on the phone! She made sure I was very happy with my auto policy before we completed the whole process. She definitely knows what she's doing, and she is great at it! (:
Tracy Gillette
Monika is always reliable to get ahold of!! She always help me process my payment each month with no problems. Simply just efficient with her work. And always takes the time to explain anything if I have a question!! She's my all time favorite agent at this location!!!
Jeff Vest
Monika is the best. She is always on top of everything. Very professional and courteous.