Jerry Hudson
Commercial Lines Account Manager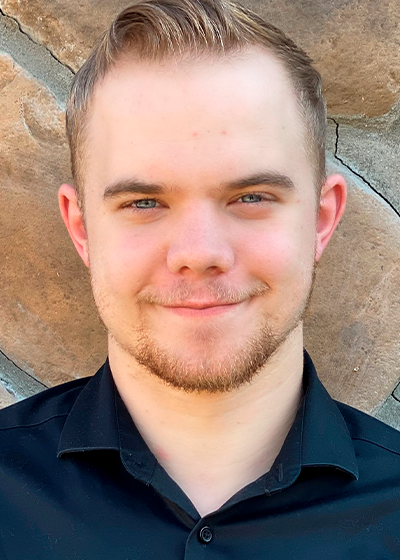 Blake Conway
I began working with Jerry after our previous insurance agent retired. My organization runs in a wide variety projects in education and city development which can often add complexity to our insurance needs. Jerry has consistently gone far above and beyond what is traditionally required in his role. From joining calls with our real estate partners to taking time to clearly explain insurance fundamentals and tradeoffs, Jerry has been an invaluable part of helping us move projects forward. I hope to work with Jerry for many years to come. Finding someone as reliable, detailed and knowledgeable as Jerry Hudson is rare and a huge value add to anyones business service network.
kt nelson
Jerry was friendly, clear and extremely helpful and patient when we had a technical problem with the payment. I am very grateful for his thoroughness.
Eduardo
Very Professional Service
Shannon Carlson
Jerry has been a real pleasure to work with these past few years. He is very knowledgeable, personable, professional, helpful and hardworking. He is great to communicate with, always available and I truly appreciate it! Thank you Jerry!
Aprill Lacey
Jerry is very thorough and helpful. Thank you for your great work!!!
Kara Eckhoff
Jerry is always helpful and willing to go the extra mile, he's great!!!
Marcine Aniz Uhler
Jerry has got us insurance on a hard to insure property these past years.. prices go up but he does his best to bring the bast rate and always before our renewal date.
Thanks Jerry
Debra Arana
Had a great chat with Jerry! He got me the liability insurance I needed for my personal training + bjj classes in a timely manner. Thanks!
Joanique Q.
Jerry is always responsive, and on top of everything! 5 out of 5!
Miguel
Fast and knows what to do.
Walt Lewis
Jerry met all our expectations.
Chris Martinez
Professional, knowledgeable, efficient. Jerry is the best! We were having a problem getting a compliant Certificate of Insurance and he handled it in a few hours. Jerry has helped with other insurance issues in the past. Thank you Jerry….you are an asset to Inszone and deserve a raise.
Robert Zwick
When we met Jerry our particular problem was not his area, however he jumped right in and helped us with all of our questions, gave us great direction and set us up with a Safeco agent. He did an excellent and professional job!
Kara Eckhoff
Jerry is always helpful and efficient in a timeliness manner
Genevieve
Awesome customer service quick response and friendly 👍
Andrey T
Jerry Hudson is a guy who gets it done for me every time. Very informative and is ALWAYS glad to help. Called me a few days ago just to ask how's the business going and how the fam is doing ! Not very many people do that now-a-days.! Thank you very much for all the help Jerry!!!
Julie Puccini
Amazing. He is always quick to reply and efficient in taking care of my requests.
Krish R Thota
He is very knowledgeable, professional and best of all very efficient in his response. I do not hesitate to recommend his best service.- CROWN SIGNS
Sylvia
Efficient, Prompt and Professional
robert klnger
Jerry Hudson was great, prompt and efficient.
Steve Pierce
Jerry has been over the top helpful, informative, patient and very considerate with me as I have been difficult as a sudden health issue has me dragging out progress in starting my business. Jerry has shown compassion while yet persistent in trying to do business.
Santiago Gomez
great follow up, really helpful, just when i thought i was all alone and not knowing what to do next.. He called me to make sure i am being helped properly. and to provide me with information. that i should already have but i don't. thank you Jerry.
ANDREA WILSON
VERY HELPFUL; GREAT FOLLOW UP AND FOLLOW THROUGH. WOULD HIGHLY RECOMMEND.