Inna Bates
Commercial Account Manager Team Lead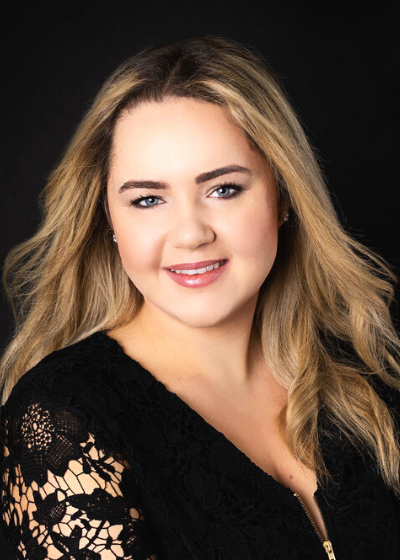 GARY CUCCIA
Inna was very helpful, I appreciate her expertise with the renewal of my insurance
Kaytlynn A Powers
She helped us so much while our broker was on leave. She responds quickly and she is efficient. Thank you Inna!
Carl Yee
I had been requesting an address change for years but Inna did it quickly when I requested it of her. I really appreciate her quick and helpful service.
Tony Montes
Inna is a consummate professional!
She's customer focused and solution oriented.
Bottom-line: I trust her.
Sandra Larick
I had a problem resulting from a Worker's Comp audit. Inna worked promptly and efficiently guiding me through the appeal process. As a result, my outstanding balance was reduced by $10,200 bringing the actual cost of my insurance in line with the "quote" I was given by Inszone. She was excellent at keeping me informed of what I needed to do and quick to follow up with me. I truly appreciate her professionalism and her genuine kindness.
Gurinder
In a was very cordial and provided the help I needed in a very efficient and effective manner.
Steven Dutra
Inna ALWAYS give us amazing service. She is fast, knowledgeable, and friendly. As good as it gets!
Eric Graves
Responsive, fast, efficient
Luke Tanner
Inna brought my faith back into the business . She has been fantastic. She is on it and reminds me when I drop the ball. Highly recommend her personally.
Michael Nguyen
Inna is an expert in this Insurance service business. She made everything clear and convenient and she responded quickly to all my requests that produced a lot of comfort to customers. I am very pleased and happy to work with her!
Steve Wallis
There is a reason Inna has a 5-star overall rating – she is outstanding. She worked VERY hard finding a policy for me and I really appreciate it.
Lori Kai
Great service and speedy response! Thank you Inna!
Leah Routon
Inna is amazing! She is extremely professional and always goes above and beyond to answer all of our questions promptly and thoroughly! We couldn't be happier with the amazing customer service we receive!
Isabel Garrett Chief Operations Officer
I had the pleasure of working with Ms. Inna Drozd, who helped me write a new policy for General Liability coverage. Her ability to understand the dynamics of our company helped us move through a second year policy with her team. She is efficient, knowledgeable and well versed. She is definitely a bright star on the Inszone team!
Sue Payne
Inna is amazing, knowledgable, eager to help and very loving while she does her job. She goes out of her way to address my needs. She's personal and professional at the same time. She takes the time to explain things when I'm confused about an issue. I'm grateful to have her as an agent.
Brian Gutierrez
Inna is great. She has been helpful every step of the way and gone above and beyond too many times to count. I would highly recommend her to anyone as she is helpful, knowledgeable, and always willing to get you what you need.
Kiel Handy
Inna has gone above and beyond in taking care of my needs. She finds me the best quotes, secures the best policies for me with known carriers. She is always available when I call for whatever it may be. I highly recommend her services!!!
William Ramirez
Inna has great customer service, and has been a pleasure to work with.
Dan Braiman
Inna worked quickly to obtain a COI for my company so that we could participate in an event requiring liability insurance coverage with numerous additional insureds. We faced a tight deadline to provide the COI and I greatly appreciated Inna's efforts to provide the COI in time.
Sharene Davis-Beames
Inna was very friendly and called back as promised.
She seemed to be very knowledgeable about her job.
Sue F Payne
Inna has patiently taken care of all my needs. She takes the time to explain every aspect of what we're working on. She's very personal and professional, at the same time. She always gets right back to me and takes care of everything right away. I couldn't ask for a more perfect person to handle my business.
Logan Krohn
She is always so helpful even when sometimes I am not so easy to deal with. I would recommend her as am account manager. She is always looking to help!
Nick Dorado
I highly recommend Inna she is very knowledgable very profesional and quick to solve your insurance needs Thank you for such a great job!
Andrey
Inna was extremely knowledgable and detailed in our conversations. She got me the most competitive business auto quote, and I look forward to working with her in the future.
Kate Smart
Inna was extremely friendly and efficient. My issue was taken care of in a matter of minutes. Thank you
Kristina D
I recommend this insurance company for all of your insurance needs. When I work with one of the agent's Inna, she is always helpful and informative.
Joseph
Inna was very helpful in explaining different coverage types and was able to answer any question I had. I recommend Inszone because they are quick to help and find the best rates. She's awesome!!
Saysha
Inna is great to work with. Super friendly and fast at getting your renewal done. She is quick to response and is always a pleasure to work with.
Jason
Inna helped me with the best customer support I have ever received. I am glad I came here instead of anywhere else! I hope everyone chooses this place instead of others since they will strive to make you happy.
Andrew
Inna is extremely helpful and highly responsive. She is always able to help us accomplish whatever we are looking to do, under any time constraints. She makes changes to our policies quickly and easily, allowing us to operate our business fluidly, without interruption.
Thank you Inna!!
Kathleen Dutra
We have multiple policies that Inna has been helping us with, as we transition to a new business name. She repeatedly went above and beyond to help us, especially with our Worker's Comp coverage. I can't thank her enough for making the phone calls on our behalf and sorting out all the issues. This has allowed us to stay focused on other important business at our company.
Steven Dutra
Just wanted to give some praise to Inna Drozd. She provides us with excellent service. She is always responsive and answers all our question amazingly fast. She always takes the time to research and get the answers we need to make smart decisions about our somewhat complicated insurance needs. Thanks Inna!
Ha Nguyen
Inszone Insurance is one of the best insurance company. Inszone is one of the best because they have people like Inna Drozd, my Account Manager. Inna guided me through every single steps on paperworks to get all documents done. She swiftly returns calls and helps me with issues that I do not understand. Thanks Inna and Inszone. I will refer you anytime I have a chance.
George S. Testament
Inna was a pleasure to work with and handled all challenges in a proficient, professional manner. I would and will recommend her and Inszone Insurance to any who ask for such information or have Insurance needs. Thank you Inna so much!
Terri Hooper
We love working with Inzone and tell everyone to use them if they want to save money. Inna has been great and always gets back to us right away if we have any questions. First rate service!
Nicole
Always a breeze working with Inna and Inszone Insurance!
DeeAnn Summers
We are a very small business and having an issue with our workman's comp insurance (costs). Inna exhibited great patience with me in my frustration. She took a good amount of time to explain to me how workman's comp insurance is actually factored and how it can actually be used. Relevant information that likely would have assisted previously but will be useful as we grow. This is precisely what I want out of an agency, good input so I can protect our business and yet control the costs.
Max Sarokin
I am really thankful to the team of Inszone Insurance Services Inc, especially Inna Drozd. She found the best rates and conditions for my Liability Insurance and Workmen's Comp. Its easy to reach her any time, NO HOLD on the phone, no delays, no wrong information and etc. She keeps me updated all the time which is so convenient. Upscale customer service she provides makes everything understandable and clear. I would recommend this company to the businesses who what to have the one of the best Insurance Agencies.