Jane McDowall
Senior Personal Insurance Specialist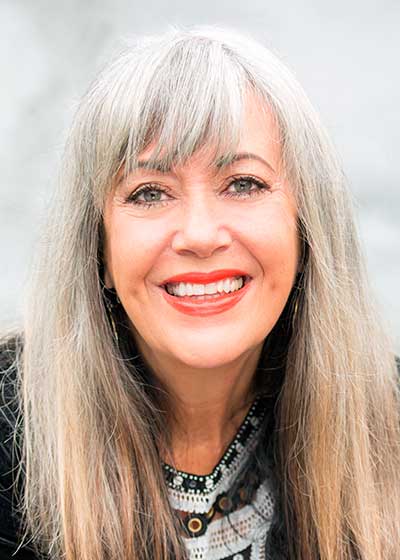 Errine G
Jane McDowall provides excellent customer service! I called to add a motorcycle to my policy and it was almost 4PM on a Friday afternoon. Jane continued to work until she processed my coverage that same afternoon, so I can start riding my motorcycle over the weekend. It was thoughtful and kind of you. Thank you, Jane!
Terry Leveille
Jane helped me through the process when faced with losing our auto liability coverage in our umbrella policy. She was great.
Marlene Tobia
Again, great customer service. Jane responded to my request immediately in a friendly yet professional manner.
Steven and Jessie Andrews
Throughout the Years, Jane has been the BEST-
Randy McClendon
Jane McDowall gave me excellent customer service! I needed to make an endorsement on my homeowner's insurance and Jane made the changes quickly with great attention to detail. Thank you, Jane!
Robert L. Mitchell
This woman never ceases to amaze me. Her professionalism and follow through are unparalleled.
Zoe Smith
AMAZING PERSON! I love having insurance because working with Mrs. McDowall has been a pleasure. Jane has taught me how to be a responsible adult. From reminder calls about car insurance payments, information on insuring my children will they drive and how to deal with my first (and only) accident to advice on home owners policies. Jane McDowell has been with me every step of the way. In a way, she helped raise me. Thank you Mrs. Jane.
Judy Franklin
Jane ,
Sending You a 10 star rating, thank you for all the help & understanding.
Judy
Myron Lew
Always excellent service even though she is not our designated service provider.
David Gostovich
Outstanding service for all of
Sixty (60) years that l done business
with the McDowell organization.
Jane is the best. She has continued
service that her entire family has given to my family and our personal and business needs.
For over 75 years.
Robin DeCaso
Janie McDowall provided me with excellent service! Very personable, polite & professional! I've always enjoyed my insurance dealings with Keeney & McDowall with excellent customer care! Prompt too!! Their timelessness to questions & service is outstanding! I'm a customer for life!
John and Nancy Doyle
Jane recently took over as our agent for home and auto insurance and assisted us in renewing our umbrella policy. Jane's expertise, knowledge of the industry and customer service are outstanding. She responds promptly to inquiries with thorough, well-reasoned responses. She is a pleasure to work with and we highly recommend her!
Susan Grijalva
Jane has been my agent for many years. Her great service, knowledge, and professionalism are truly appreciated and make every encounter with her enjoyable. She's truly an asset!
Curtis Holmes
Always professional, prompt and friendly. Fantastic to work with.
Robert Lee Brown
Jane has worked with us on any number of vehicles that have been insured as well as homes. She is absolutely the best, always making herself available, and keeping apprised of any claims we've had to make. My wife and I highly recommend her to our friends and family
Tony Beard
Excellent advice and very professional. Jane is very honest, wise and reassuring. Thank you.
Jody Gordon
She has seamlessly transitioned us to her, as a new agent after the sad death of our longtime trusted agent Steve Keeney. She's always willing to pick up the phone and answer questions for us. We've only been working with her a short time but she seems very knowledgeable. We had a claim recently during the storms when a large branch fell on our car and she made the claim process very easy for us.
Richard Astle SHANE
Very helpful in every aspect of a knowledgeable
Nancie Kenton
Very professional. Very helpful. Explained clearly. Just an awesome agent. Easy to talk to about any insurance situation and offers clear options.
William G Brown
Jane has helped us through our storm damage claim every step of the way. She has been exemplary in supports us at a time when damage to your home can carry emotional damage as well. We just can't say how fortunate we are to have her as our insurance representative. She is truly outstanding.
Paul Sax
My father was insured with them and I have been for more than 50 years. Jane is a saint. Not just because she shares a passion for ragtop automobiles., either, as support is there when you need it. Who could ask for more?
Michael Kinsey
Any time I have needed help, guidance, or an explanation, Janie has taken the time to guide me thru. She is always friendly, courteous, and professional, so you know that you are getting the best help available. She is the best,
Chris McCurry
Very timely and right to the point.
Mary Hudler
Jane is awesome! I love her care of my needs. She is easy to talk with about any concerns and gives me good advice. I always look forward to our conversations! Mary Hudler
Dale Yeager
Jane ALWAYS gets the job done!
Lynnette Long
Jane McDowall has provided the superior service we had been looking for after a previous negative insurance experience that revolved around poor service. Jane has proven numerous times how focused she is on customer service and is outstanding in that department! We couldn't ask for a more caring, proactive insurance agent! Thank you Jane!
Charlene
Janie McDowell is like a family member to us. She is always supportive when an issue surfaces. I'm grateful for her efficiency and knowledgeable quick response. I value her suggestions. Thank you for all you do for us!!!
Best Regards,
Charlene
Patricia Campbell
Janie is amazing. She is persistent in finding the best insurance policies for me. She is very personable and so easy to work with. I will recommend her to others. I'm her customer because she was highly recommended to me. She is an asset to your business family.
Mark Collen
My wife and I were fortunate enough to find Janie a few years back when we were searching for an agent. Never in our lives have we found such an amazing insurance agent. I had no idea there was so much to insurance but Janie's knowledge is mind boggling and she provides the best customer service ever. She really is an exceptional agent. Thank you, Janie!
Myron Lew
Excellent service and advice on what insurance is necessary in today's society.
Sandra Payton-Foreman
She is very responsive, available, knowledgeable and easy to speak with.
Akilino Jacky
I entrust Janie and the Inszone team with my personal insurance. Recently, they reached out to let me know there were incentives available if I had a membership to an affiliated retail outlet. Once I confirmed, I sent them proof, and it saved me close to $200 annually. This is not something that needs to be done, this was purely Janie looking out for my best interests, and I can't tell you how much I appreciate that. Thank you Janie!!
John J Castorina
Jane has handled all of my insurance needs with no problem and made sure everything went smoothly.
Pete Wells
We have been with Jane for some 15+ years. She is always a joy to work with and we trust her implicitly. A true professional. She is simply The Best!
Tad Easterday
Janie always gives me friendly service and knowledgeable advice.
Michael Oshita
Always so prompt, thorough and helpful. We have been a client of Mcdowall and Keeney for 20+ years. Very satisfied!
Martin L. Erickson
I purchased my home 6 years ago. By chance my agent selected Jane McDowall and Kemper Insurance for me. I'm very grateful he did. I have needed Jane's assistance numerous times when refinancing and most recently proving proof of coverage to my new reverse mortgage lender. I also had a potential claim that turned out not to be anything of consequence and she guided me through the claims process. Jane has always responded immediately with excellent professionalism and personal service. I could not recommend her more highly.
Chuck Dudley
I always get good service and straight answers from Janie.
Charlene Tremelling
I'm grateful to Janie McDowell for her support and efficient approach to detail. She organizes all our insurance needs, both business and personal. She is also very helpful in a crisis if one should arise. Insurance is not fun for me but Janie makes that easy. I appreciate all your help. Thank you!!!
Gloria Abenojar
She always takes care of business rightaway. She always have a very excellent customer service. Reliable and very confident.
Larry Stanfill
Jane is the consummate professional as always.
Marni Webb
Wonderful. Jane is always excellent, professional, and quick!
Larry Stanfill
Jane was tenacious in working on my behalf to claim a refund. I have the highest praise for her knowledge and hard work
John Derrick
Jane did excellent job give her a raise.
Frank Alexander
I would like to pass on my apparition of one of your employees. Jane McDowall has always been there for me, and given me every thing I have asked for. Polite and courteous at all times.
Carrie Telling
Janie is so professional but also warm. She is always watching out for me!
Darlene C Gates
Jane is very knowledgeable, helpful and very friendly.
Sandy Topper
Jane really values her customers and is very detailed oriented. Always professional and tries to save me money. Very difficult to find service in this country. I am grateful to have her help. Inszone is lucky to have her as a representative.
Jason Ritchey
Jane is always a pleasure to deal with. She is very friendly and professional.
James Casali
It is always a pleasure to conduct business
with Jane McDowall. She is very knowledgeable!
James Casali
Jane is knowledgeable and courteous. It is always a pleasure to conduct business with her!
Alice Wright
OMGOSH! Jane McDowall is so professional and efficient! The cancellation of my insurance policy was taken care of within an hour or less via email.
Thank you so much Janie for all you did and for making me aware of other services you and you company provide.
It was a wonderful pleasure doing business with you!
NANCY FITZPATRICK
I just bought a new car and Jane made insuring it a breeze. We added this car to my policy and deleted my old car. We did the whole thing over the phone with her explaining all my policy options to me. Thanks Jane for making this a quick and easy experience. Happy to do business with you!
Elaine Robinett
Thank you for your excellent service. You have always taken care of us and answered all of my questions!! We appreciate all that you have done for us. We would recommend you to anyone!! Thanks again!!
Prabal Kumar Sanyal
Very professional and responds to queries in a timely manner.
Stephen
I like to take my time when changing things. I had many questions. Jane took her time and helped with all of them. She even help me with an item out of this area. Thanks Jane you deserve all your stars.
William Kilfoyle
Jane is always easy to work, responds quickly and is always very pleasant. She's the best! She has saved me a lot of money on auto insurance too!
Excellent!!
Rizwan Begg
Jane has really spent the time to look into my several insurance policies thoroughly and helped me get the right policies while saving me money with additional discounts and ideas that could help me save on my insurance.
I really appreciate Jane going out of her way to review my policies and providing me with excellent customer service.
Tad Easterday
I have known Jane for many years. She is an outstanding and experienced insurance agent. She has always provided me with friendly and helpful advice with all my insurance needs.
Stephanie
Jane has been a part of our lives for over 10 years now so she feels like family. She is so responsive and helpful. Our family would be lost without her.
Bryan Y.
Jane had been my parents' insurance agent for decades. When it was time for me to begin purchasing my own insurance, I shopped around with other agents but nobody could offer lower rates. On top of that, Jane provides unbelievable service and always goes the extra mile! It's almost too good to be true! Now that I've started my own family, I couldn't be happier than to have Jane be our insurance agent! Thank you, Jane!
Leslie Barrentine
A good friend referred me to Jane over 5 years ago and she has never disappointed me, my family and friends! Jane' excellent service is exactly why you need a real live agent. She had been there over and over for me. Her great communication and availability as well as professional knowledge has been invaluable time and time again. She is the definition of a five star rating!
Michael
I've worked with Jane McDowall for about 12+ years with my various insurance needs (auto, home & renters). Currently and in years past, her recommendations as my broker were invaluable to me and my family. Her forward thinking, attention to detail, and experience has given me confidence in the policies and safety net I have chosen to protect my most valuable assets with. Jane has consistently provided me with levels of service I do not experience with other agencies both in insurance needs or other forms of client based interactions.
I highly recommend Jane as a broker/specialist and I look forward to continuing to work with her into the future.
Charles Hagopian
Jane McDowall is professional, knowledgable, and diligent. She not only helps ensure we have the coverage we want and need, she saves us money in the process. Her prompt responses to any and all questions are greatly appreciated. Jane cares about her clients and goes out of her way to make sure all needs are thoughtfully addressed.
Sandy Topper
Jane has been helping me for about a year and a half. She's very customer oriented- even answers her phone on vacation. A friend referred her to me and I am so grateful
Feel like we grew up together. She is very well versed with insurance and able to answer and solve all situations. A true gem!
Terri Waldron
Janie is dedicated to her clients, always available and helpful in more ways than I can mention. I wouldn't hesitate to recommend her to family and friends.
David Davis
Jane has been great keeping us informed and offering suggestions on changes with our coverage. My wife and I are refinancing our house Jane has responded quickly to our request for documents, helping us meet our lenders time line. Thank you Jane!
D
Jane was courteous, professional, knowledgeable, and responsive. Made the process incredibly easy and was able to get a great deal for me.
Daniel Serrano
She's first class all the way, knows the insurance business very well. Been doing business with Jane well over 15 years on my auto home and antique cars. The best quotes, honesty, in the business. Also a great person.
Reese Lavering
Excellent customer service, very personable. Answers all my questions made everything very stress free for me! Got a great renters/ car insurance now! Thank you!
Greg M LaMotta
She is very fast and responsive, definitely a pleasure to work with.