Elizabeth Aleteanu
Personal Insurance Specialist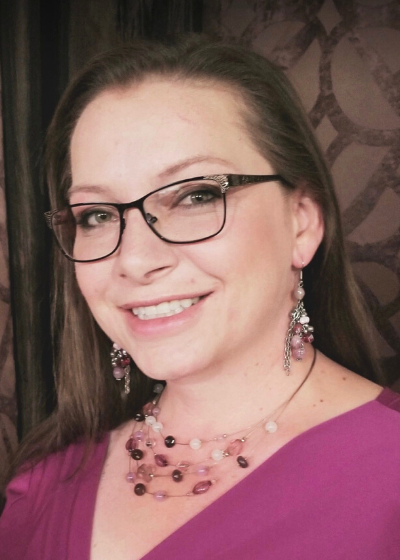 Mary Koulianos
I don't think my 1st. the Review went thru. Liz you are the best. Your magic had my ins. info there at the DMV with time to spare. The staff at the DMV were moving lightening fast, and so were you. Thanks, Mary
Rebecca Macaruso
She went the extra mile to help me when there were some issues with Travelers Insurance and remained kind and patient to me throughout it all.
Stephen Lasky
I very much like working with Elizabeth. She is extremely helpful, knowledgeable, professional, and pleasant to work with.
Espanola Hunter
I had an amazing experience. Elizabeth was very helpful and informative.
Melvin & Sureeporn Mata
"Excellence in Customer Service!" That is the experience I can explain communicating with Elizabeth Aleteanu concerning our policy.
~ Very Happy Clients
Kenny
Elizabeth is absolutely delightful. She went above and beyond her duties, which is rare these days. A true gem.
Cathy T
Elizabeth helped me get my new car on the insurance with ease. Great insurance agent!
Vicki McCleary
I am very pleased with the way Elizabeth Aleteanu helped me with my car insurance situation. She was very efficient and friendly.
Marlene Ponce de Leon
Amazing insurance agent!!!
Elizabeth has gone above and beyond to help myself and my husband in finding a more affordable insurance.
She is absolutely responsive and prompt when helping us .
I highly recommend Elizabeth to anyone that is looking for an outstanding insurance agent with great communication skills, knowledge, great customer service skills and kindness!!!
Marlene Ponce de León- Simoneau
Allen
I'll keep this brief and summarize all the amazing adjectives that could be embodied with Elizabeth's customer service description.
She is the epitome of customer service.
Extremely grateful for her ability to solve my issue and make the process enjoyable and personal. If she's handling your issue, fret not. Thanks Elizabeth!
Candace
I got into a minor fender bender and I called my insurance agent this morning and Elizabeth answered the phone. Although she wasn't the woman I normally deal with, I was more than delighted to have her take my call! Elizabeth was personable, honest, energetic, and most importantly she helped me through understanding the next steps of taking care of my accident and reassured me that accidents happen and everything will be ok. Thank you Elizabeth!!
Scott Murray
The interaction with Liz was wonderful.
Liz knew just what to do and handled the transaction perfectly.
If there were stars in the rating, she would get the highest.
Thanks Liz
Al Austin
She had to do a lot for me and got it done quickly and all correct as usual very good agent.
Josh Wilson
Elizabeth was great! She explained everything in detail and was very quick with service.
C. Jenkins
My home owner's insurance company mistakenly swapped my primary mortgage company and my HELOC loan company and sent my annual home owner's insurance bill to the wrong lender. This meant, the insurance bill was not being paid. Liz figured it out and championed my interests with the insurance company which fixed the error. Liz's thorough work ensured my coverage didn't lapse and the bill was routed correctly. Thank you Liz!
Andrew Braunstein
It was wonderful. All our questions were answered, she went above and beyond with service and it was an overall terrific experience! Thank you so very much Liz. We were very happy with the professionalism and the results! Thanks again
Karin L Williams
Elizabeth was so very kind and helpful! Very funny too! I really enjoyed being on the phone with her.
She helped me resolve my issue quickly and with no trouble. She is a great asset to your company.
Gary Lindt
Elizabeth is amazing and very helpful with my needs, l can always count on her, and she is very honest.
Vicki McCleary
Very appreciative of the help Elizabeth gave me in getting my payment made in a timely manner.