Saul Rodriguez
Senior Personal Insurance Specialist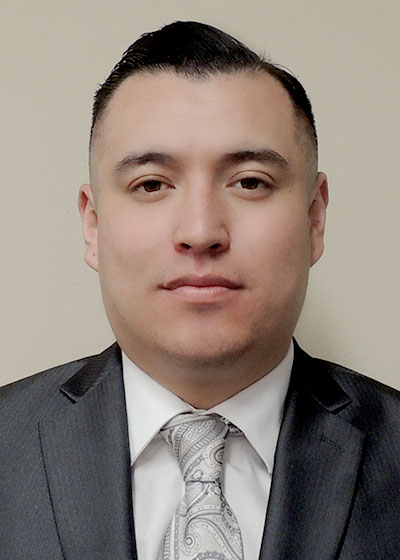 Karen Polite-Nared
Saul was very responsive to my needs. I told him what I needed and he promptly expedited.
Excellent communicator.
Kimberly Rackham
Saul was able to quickly and efficiently take care of my request and had great customer service skills- Thank You
Kelsey Frey
Saul was so helpful and helped me pick a great insurance policy! He explained everything clearly and was very patient and thorough. I'd recommend him to everyone!
Arjang Bayginejad
Saul has been very caring and professional at his services.
Deniece Radan
Needed to add my brother and sister-in-law to my vehicle policy. Saul completed my request with expediency and efficiency. He was a joy to work with; very courteous, knowledgeable, and personable. After hours, I emailed a request for a copy of updated ID cards, as time was of the essence. I figured it would take a couple days, at least. Saul fulfilled my request and more, the very next day! I have never had such great customer service as I have had with Saul! What a pleasure. Thank you, Saul.
MARIA
Saul was very helpful, i set up a new policy and he made everything easy to understand and very quick to respond all my questions regarding my new policy, would definitely recommend having him as an agent.
Norma Posada
I got great customer service with Saul Rodriguez, and also a good price with is great for me as well. Keep up the good work Saul!
Alejandro Herrera
Saul provides good service. He's a good insurance agent!
Randy Rodriguez
Called Saul on an issue with a cancellation, effective same night. In a matter of minutes, he had the issue resolved and back on track. Great service. Very courteous and knowledgeable. Definitely an asset to your company.
Ann Leach
Saul was a pleasure to work with and I plan to do business with him in the future. He knows his products and gets the job done quickly and without issues. Thank you Saul.
Ann Leach
Working with Saul was a pleasure. He was spot on with our homeowners insurance, informative, polite and knew his products. Saul saved us a significant amount a money. I would not hesitate to send him further clients. Thank you Saul.
Serena Gaddis
Saul was awesome! Not only was he patient and kind and very informative, he helped me find an even better quote than a different company and that's what I wanted! I will continue to recommend this insurance to everyone I know! Thanks again!
Beatriz Ceja
Saul gave me excellent service, he is very patient, polite, and kind. Thank you very much.
Joe Cable
Saul did a fantastic job!
Added coverage to a new vehicle an changed coverage on one of my existing vehicles in basically one quick phone call! Got me exactly the type of coverage I wanted, quickly. Really appreciate his hard work.
Bianca Ortega
My agent Saul was beyond amazing!! Best agent ever! Becoming a first time homeowner was not an easy task and my agent Saul made the process super easy. Explained everything to me with detail and put me at ease. He answered each and every question that I had with detail.