Samantha Fowler
Senior Commercial Lines Account Manager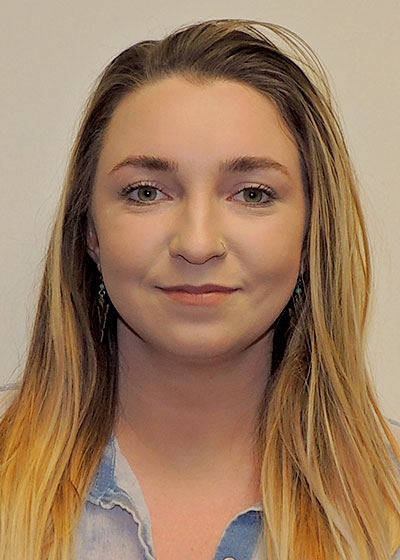 Steve Drake
Samantha has always done an outstaying job, which includes excellent communication and follow-up. I highly recommend her to anyone looking for good, competent service.
Kimberly Scott
I really appreciate your kindness and friendship throughout the years. You have helped me (us) so much! Way beyond and I will never forget it! Truly God's blessing!
Will
Incredible job by Samantha with excellent communication and answering any questions, made the whole process incredible smooth.
JERRY LYONS
Every time I speak with Samantha she knows all the answers that I ask her about. Thank you for having top notch employees like Samantha. Have a blessed day
Ty Krohn
Samantha Is the best, she is fast and is always willing to do what needs to be done to get me things to me at usually at a last minute request from me.
MeLisa Moore
Very easy process. Samantha returned my call promptly and was able to answer all my questions to my satisfaction. She is an asset to this company.
Brian
I didn't have to do much, very easy process. Samantha calls and emails you as soon as you are needed.
Jenny Jarvis Nava
Samantha is a great Agent to work with. Her service is high 5! Whenever I request anything from a Carrier, she is on top of getting the info for me. It's a pleasure to have the work relationship that I have with her.
Tom Beauchamp
Samantha was great to work with and I appreciated the time she took to understand the particularities of the needs.
Dynesa De La Ossa
Excellent service. Always gets back to me promptly! Thank you!
David Shin
Great to work with and always on point!
Inez Gomez
Samantha was very attentive to my request . She had it all handled within a few minutes .
Samantha is very polite and informative on my request.
Tara Mondeau
I emailed Samantha to follow up on a copy of the WC Policy and she was quick to reply with what I needed.
Callie
Samantha is always so so helpful and responds in a timely manner. She is a pleasure to work with!
Debbie Blurton
Samantha does an incredible job keeping up with our insurance needs and makes sure we are getting the best price each year!
Ezequiel Lopez
Excellent Service all the time.
Jim Mayo
Always keeps me up to date.
Paul Trouette
samantha is a great asset to our management.
Cindy Kelly
Samantha is a wonderful agent and has always really helped me. I would recommend her to anyone.
Marcus Thuna
We've been working with InZone for several years now. Samantha is very easy to talk with and makes all our dealings a pleasure.
ELEANOR ASH
Samantha has been great to work with. I am a senior, and not experienced with insurance, so she has been very helpful. I really appreciate that she gets right back to me in a timely fashion. I feel she finds the right product that meets my insurance need.
Callie Feliz
Samantha is so wonderful to work with, always very kind, helpful and efficient! Samantha also has the patients of a saint!
Tim Poulin
Samantha is always on top of things and is a pleasure to work with. She quickly and thoroughly answers any and all of our questions!
Leslie
Samantha gives outstanding service even though she is not my agent she still helps me out with all the questions I had. Great service greatly appreciated it!!!
Kris Kemper
Samantha is a true asset to the Inszone Team. From the beginning she has been extremely knowledgeable, pays attention to detail and is customer focused to name a few qualities. She responds quickly to my many requests thrown at her. I know if I need something with a fast turn around, she is there to support us. She gets the job done with our ever changing demands. I truly appreciate Samantha and thank her for being so valuable to support our company.
Jill
Samantha – Very helpful and prompt – even when I'm not understanding all the policy procedures. Very nice on the phone and emails – highly recommend. Very good customer service!!!!!
Maria E Velazquez
Samantha has been very helpful with all my Business Vehicle changes and is on top of my request.
She is a wonderful person to work with on our vehicle Ins.
Alex Zaleski
Samantha's sunny disposition make it a true pleasure to work with her. Obtaining the right insurance coverage for our various risks can be stressful. Samantha helps relieve the pressure by staying on top of renewal dates and giving us time to consider numerous options. We're grateful to have her support.
Daniel Rossi
Samantha is very thorough and has great customer service. I would highly recommend her as an agent!
Christina
Fantastic to work with and had excellent turnaround time! Tracked down forms from third parties and gave us help to all insurance and bonding needs. Very professional!
Sherrol
Great service! Thanks Samantha for providing great customer service!
Erika B
Thank you Samantha for all your dedication and support to us! You're always there answering our questions and helping to provide clarity around insurance issues. Thanks again!
Matt Bailey
Great experience and very prompt when services are needed. Appreciate the solid follow through and making sure all our needs are met for insurance- thanks!
Mary Aigner
Samantha provides prompt, efficient and professional service for all of our insurance needs.
Eli Miramontez
Samatha always provides excellent service! Be it following up with my pending payments or answering my million questions about my insurance coverage. She always ready to help.
Jason Hicks
If I had to describe Samantha in one word it would be Amazing!! She goes above and beyond that call of duty and if an absolute pleasure to work with!!
James Nemechek
Samantha's professionalism and follow through are excellent.
Lexie
Samantha was a huge help. Made the whole experience stress free. Very quick to respond and handled all my affairs promptly. I feel very comfortable working with her!
Skyler Bowerman
I've recently been working with Samantha on my commercial insurance. I had no idea I was paying too much until I started talking to her. I am looking forward to getting my policies moved over to Samantha and her company
Cleo Waltner
Samantha is delightful to work with every year with my husband's policy. She makes the process a breeze.
Roman Kiselyov
Excellent customer service. Samantha is doing a great job and very easy to work with.
Melissa Hellums
Samantha is always so helpful and takes the time to answer all our questions. She does a great job for us! Excellent service!
Nancy van der Weide
Samantha has an easy going, friendly personality that makes it easy to work with her. Her response time and patience with my queries is appreciated.
Patty
Samantha, is very professional and has excellent customer service.
Jill Brogan
We have several entities that all use Inszone Insurance and they all have unique needs. Samantha has been incredibly patient and always knowledgable about all insurance matters related to my business. She is friendly, professional, highly-efficient and really easy to work with. Samantha really cares about her clients and it shows. She's my A-Team!
Kris
Samantha Fowler is amazing! We have many policies for our business and the service she provides is truly the best at all times, but we would like to share an experience from yesterday. We needed an Errors and Omissions policy added to our current policies for a new client and requested it ASAP. Samantha not only got us an incredible rate, which she shopped around for….she had our policy within one day….we are truly grateful and appreciate her outstanding service to us.
Eleanor Ash
Samantha is awesome! She is prompt, she gets right back to you, is clear and concise, polite, and makes the experience of purchasing Insurance actually pleasurable!
Timothy Harl
Samantha has been steller. She is "on it", she gets things done promptly, answers all of my questions in a timely and professional manner, and has excellent customer service. A true asset to her company.
Kelly Waltner
Samantha got me a good priced quote quickly.
Carl
Samantha is extremely knowledgeable and prompt. She's been able to get urgent certificates done for myself and other contractors I've referred to her so we are able to get on to job sites. I will never work with another agent. Samantha continually makes me feel like I am her number one priority while working together.