Andrea Tomcik
Personal Insurance Specialist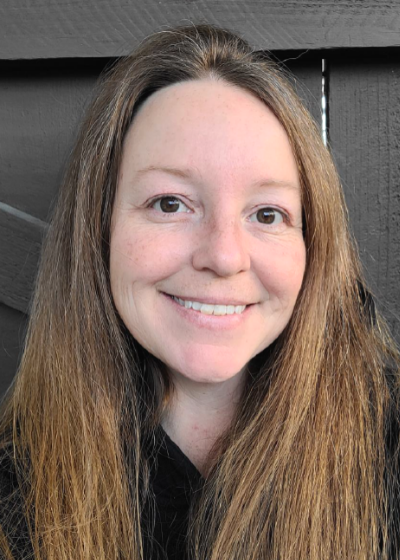 Mel Yamamoto
I am impressed with Andrea's integrity and hard work. I was searching for a new home policy and she spent a great deal of effort to find a suitable insurance for me. We had a very long business history for our home insurance with her and she accommodated us. I would definitely recommend her to represent your home insurance policy needs.
Dimitrios Manentis
Andre Tomcik is professional, helpful and very knowledgeable. She is a big reason why I have these services and I highly recommend her!
carl thomas
Andrea is always helpful and has patience when answering my questions. I call her when I need help or clarification with my home and auto policies. She is definitely an asset to your team.
Gwenn Kafka
Andrea is so personable and caring. She made my situation so much better with her kind words. She is a huge asset to your company!
Raj Reddy
Andria has been excellent providing prompt service. Appreciate all the support she has provided.
Thanks
Dave King
I don't know what I would have done without Andrea. She is AMAZING!! Andrea helped me through the difficult process of adding flood insurance to my home loan, it was a nightmare for me and she handled my situation with attention to every detail and found the best deal. Andrea is everything anyone could ask for in her profession. I feel like she knows her clients and I'm not just a random person.
Kay Ban Der Burg
Andrea provided excellent service. She's highly personable and professional.
G N Pathy
I have been working with Andrea for several years now. She has been outstanding in her responsiveness and also being very germane in the content she provides. She researches well and also provides multiple options when coming up with insurance possibilities. At one time, when I was looking to change, she was very patient in her responses and walking me through multiple options without getting frustrated. She has worked with us through three car changes, one totalled car, one at-no-fault fender-bender – everytime her advice has been valuable in taking actions.
In short, she has been awesome in her support and I'd have no hesitation in recommending her to others.
Barbara Greever
I needed to add a car to my portfolio, and Andrea was very prompt and efficient in helping me. I called and she got right back to me. She's a keeper! Knows her stuff!!!
Rita ledda
Andrea always a pleasure ! We were with ciardella. If it were not for Andrea we probably would not have gone with inszone. Always nice always patient great listener. Gathers the facts and executes to the satisfaction of her customer. This my second review cause i am not sure the first one was submitted. FIVE STARS FOR ANDREA. Andrea is super. Always gives everything her very best effort. Very informative and up to date on all matters. A pleasure with whom to work !
Cindy Ward
Andrea has provided excellent service for our insurance needs since she started at Ciardella Insurance Company. Since the merger with Inzone, I feel secure, knowing that Andrea knows the history of our properties and she quickly acts on my requests.
Cindy Ward
C Dillon
Very capable and knowledgeable agent.
Shirley Babb
Over the years you and I have worked together, you have provided me with excellent service. I so appreciate the time you take to chat with me and have a personal touch not just a cut and dried business transaction. I trust that you are looking out for what works best for me by listening to my questions/concerns and then providing me with cogent answers, information and reviewing everything with me so I feel like I am making the correct decisions for me. I so appreciate your being my insurance liaison. Thank you!
Dianne Zwanziger
Andrea was so kind, fun, and helpful. She made this all so easy and even suggested ways that fit my life better for right now.
Excellent!
James Yeh
Andrea is great insurance representative for my auto insurance matters.
Judy R-G
Andrea is extremely responsive and professional. Truly appreciate her thorough and informative communications. Thanks greatly!!
David Dickinson
Andrea is the bomb! She is the One Stop shop for all your insurance needs.
Clint H
I can only say the same as the reviewer below. Andrea is awesome. I have multiple policies with them and every time I need Isomething it gets taken care of very well.
Gail Cannis
I called because I had not received my recent insurance car card. Andrea Tomcat easily understood the problem and emailed me a
copy almost immediately. I have found her services to be thorough and complete., in fact, excellent.
Chris C.
Andrea always provides excellent service whenever I call regarding my policies. She is a true professional and it comes through in my conversations with her. She is very knowledgeable, friendly and always replies promptly – just what you would expect from your agent. Inszone is lucky to have someone so talented on their team!
Diane Pagani
Andrea is awesome. I have been a client for many years, and she is always very helpful and organized. I appreciate how quickly she responds and the details that she provides on any changes and updates.
Robert
Andrea has been my insurance agent since she started working at her former employer, Ciardella Insurance. She has always been attentive to all of my needs by providing timely notifications of any revisions or updates, clear and concise answers to my questions, and by expediting changes in accordance with my requests.
Raymond Edward (Ed) Henderson
Andrea has provided 5 Star support with Inzone, after many years with Ciardella. She's a keeper
Linda Lawrence
Andrea's expertise and level of service is exceptional. Thank you Andrea.
David Milam
During a very challenging time for me personally with a recent death in the family, Andrea was very attentive to all my questions and expedited necessary change requests. It was a pleasure working with her.
Raj Reddy
Andrea was excellent to work with, she was very friendly and respectful. She was able to answer all my questions regarding my insurance needs. It was a pleasure working with Andrea.
A D
Andrea is very knowledgeable, patient, and kind. She provides prompt and excellent service. Inszone is lucky to have her on their team.
Vicki
Andrea was professional, helpful and patient. She worked diligently to answer all my questions and returned my phone calls promptly.
Shawn A.
Andrea has been handling my home and auto insurance for quite a few years now. I used to live close by, back when her office was Ciardella's. Then I moved south, and she moved (slightly) north. Nevertheless, I reach out to her by email and get excellent and prompt service. We have gone through three houses and a bunch of cars together… hopefully a few more to come 🙂