Trinidad Radillo
Personal Insurance Specialist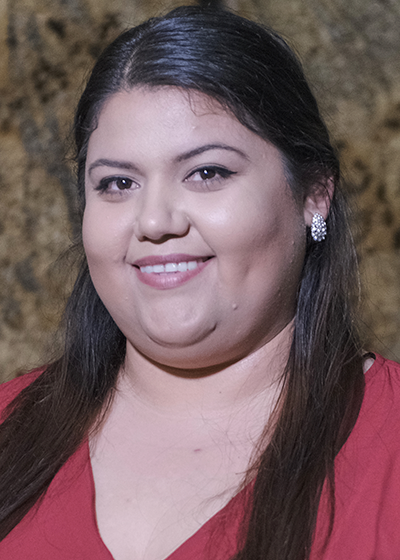 Clarrisa A. Powell
I would like to take this to express my sincere, and most heartfelt, Thank You to Ms. Trinidad Radillo. Ms. Radillo has been my
agent for at least 10 years, I believe. During that time Ms. Radillo has to deal with my anxiety issues when it comes to my mortgage companies for my 1st and 2nd mortgages. This is a very entailed scenerio in dealing with my H.O.A. for flood insurance, my mortgage companies and my own ignorance on how all this is supposed to work together.
To relieve my anxiety as much as Ms. Radillo could, she took on the thankless task of calling and dealing with them in the past. This time, though, I purchased flood insurance myself to satisfy the mortgage companies and asked if she could get it to them. Of course Ms. Radillo did so, after walking me through flood insurance options, set it up with the 1st mortgage and did a 4-way conversation with customer service and the insurance dept. of the 1st mortgage, myself and Ms. Radillo. Ms. Radillo, very patiently, allowed her phone to be tied for an hour (give or take a few minutes) while everything got straightened out and I, finally, had a solution to my flood insurance problem.
If Ms. Radillo had not done so I may still be in tears while struggling to get through to somebody who could explain to me what was needed. I had tried 5 times in the last 2 days to reach someone at the mortgage company and never once succeeded. I am a 100% disabled vet with nervous anxiety being the primary problem, with a few others. This has crippled me, at times, to the point of tears and exasperation. Ms. Radillo has relieved me of a great deal of emotional stress and tears with her willingness to be of help. I owe her a debt of gratitude.
Dolores
It was a great pleasure speaking to Trinidad, she really knows what she's doing and has superb customer service skills. Thank you for all your help, I would definitely recommend your services…thanks and keep up the good work 🙂
Serena Cooper
Trinidad's approach is warm and friendly, although I've received other offers to group auto + home, it was simply her warmth and organic conversation that made me call her back. Since then, she's helped with billing questions and gave sound advice on handling confusing credits (due to the mortgage company). I will remain with Mercury because of the service received by Tabitha
Mohamed Elmaghrabi
Trinidad is awesome, she totally understood what I need and helped me get it,she is very helpful and patient. I enjoyed talking with her.