Leonardo Guimoye
Commercial Insurance Specialist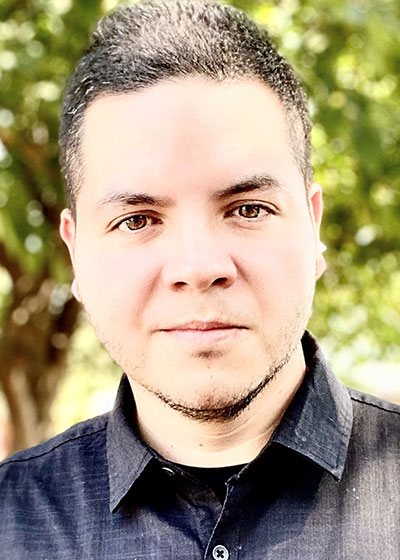 Keven Williams
Mr. Guimoye was very professional and knowledgeable, I am very satisfied with his service and will be contacting him in the future for additional services
Kevin Davis
Professional and personable attention
Blain Fluke
Hey just wanted to let everyone know that Leo gets that job done over here at inszone!.. never a bad experience with Leo, he's smart/fast/ and reliable… thanks Leo!!….
Frank Gelinas
We all have to deal with insurance through our lifetime and personally I hate it, the whole process is just annoying and complicated but honestly Leo with inszone made the whole process super easy and evertime I need something, he is there. He is not the type of guy you don't hear about after you pay, he is always ready to help, I reccomend him to anyone who wants great service and low price.
Francisco Nieves
Leonardo has gave me excellent service and very professional service, 100% satisfaction
Anthony Santos
Very prompt and enthusiastic to get the best quote and policy available. Communication Through out the process was excellent. Helped with any questions I had and made the experience very pleasant. Highly recommend!
mike OHara
beem more than a pleasure dealing with leo, always my best interest in mind, thank you leo
Dora Yepez
Leonardo is a great agent who gave me excellent services when we need insurance, he help me to get my insurance, he give me the best price and the best quality of service when my costumers ask for the certificate of my insurance, he send them quickly.
I recommend 100% he is the best agent and very professional
Giorgia Kikvidze
I recommend this insurance company 100%. Leonardo was very knowledgeable, beyond helpful and gave me the best deal for my needs. I am very happy. I spent much less than I thought I would. I plan to be a long time customer.
Jeff Bal
Leo helped me with Commercial GL initially. I was so impressed with his responsiveness and competitive pricing that I bought Commercial Auto and Excess Liability coverage through Leo. His team gets me my certs very quickly, as well. All the communication was clear, the documents were easy to understand, and there was never any pressure to do business with him. I was harassed once I got my contractors license by other insurance companies, so dealing with Leo and INS Zone has been a relief! Hope that I can be a lifelong customer!
ISAC MADRID
LEONARDO me ha estado ayudando a sacar adelante mi compania al ser nuevo en el negocio de construccion, exelente antencion al clliente y seguimiento de muy buena calidad, me ha acesorado en cualesquier pregunta o duda que he tenido lo recomiendo al 100%
Amparo
Leo is a very professional and polite agent it is a pleasure to work with him.
Jorge Magana
Very professional agent and quick. Worked my papers efficiently to give me and my people a head start!
James Borunda
Working with Leo over the past two years has been a wonderful experience! Leo is always available to provide the necessary services to our company and definitely has a customer for life.
Rob Lynn
Leo was helpful in reminding me when to renew my insurance and also helped me send out emails to certificate holders to make things go by smoother. Very professional. All in all a very good job.
Eric Pacheco
Been working with Leo since 2016. He's been a great help with both business and personal insurances and services.
Reid Clark
Leo is very helpful and responsive to my needs
Ed McCullough
Fast easy and affordable, Leo does a great job i would highly recommend
Max Storm
I had blast working with Leo, he is always available when we need him, very friendly dude, explained the plans well, not pushy at all, very happy with Leo and looking forward to do more business with him.
Seyed Ghoraishi
He was very good in his comments
Abraham Hayton
Excellent he answer all my questions I recommend
Emilio Villegas
Leo is there every time I called and he help me very fast.
Fernando Solano
Leonardo is a nice guy and helped me with my business policy. Thank you so much!
Serena Gaddis
Almost a month later, Leo called me to make sure everything was still great with our insurance policy! That's awesome! And now is going to have someone help us with our personal insurance. You're great Leo! Thank you!
Jeff Cole
Easy to work with. Excellent customer service and knowledge of policy coverage and which services will help benefit my business the most.
Serena Gaddis
Awesome agent and was very patient and kind, answered all of my questions no matter how many I had!
Emilio Villegas
Leonardo help me with my business policy, he did a fast quote and help me quick with all paper work I requested!
Abel
Leonardo he is nice guy helpful end he answered all my questions.
Alfredo Ocampo
Leonardo is a very good agent. He answered all my questions and suggested good companies to renew my Workers Comp policy on time. Very Good Service!
Kenneth Vargas
I'm a small business owner and I believe communication is one of the most amazing ways to solve problems.
When I started as an entrepreneur, it's hard to grow, many doors close your dreams, your ideas and you're ready to give up because it's getting more complicated. But when you have real people who are well-trained, knowledge and caring about your dream, that's when you know you have a great team backing you up. Thanks Leonardo and the team for all the support!
Tomas Marcos
I'm really glad with Leonardo. He offered me the best insurance to my company. He is very professional and efficient. I will recommended him to my friends!
George Testament
Excellent, professional work. Thank you, Leo!
Pedro Gonzalez
Leonardo has been very helpful. Easy to get all questions answered! Thanks, Leo!
Dennis
I compared rates/coverage for general liability & workmans comp with Farmers, Geico & Nationwide. All things were fairly equal but one. Leo's care & concern for my situation & needs. A genuine person I'd rather work with. He's selling Inszone but he's got my back too. You can't ask for more from a rep!