Gabriela Hernandez
Senior Commercial Lines Account Manager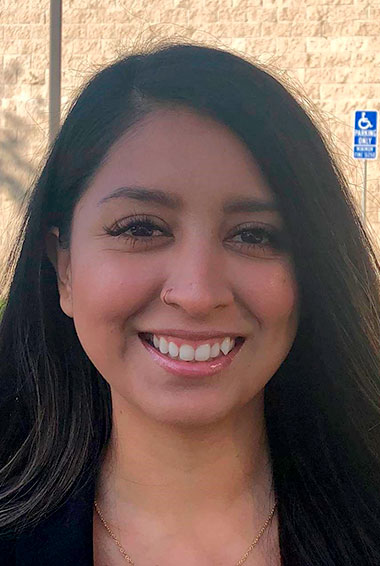 FLORA BAUTISTA
Gabriela Hernandez is polite, resourceful with a great attitude, professionalism and knowledgeable. Promptly follows up, returns calls and answered all my questions. She delivered beyond my expectations. Highly recommend her !!!!
-Flora Bautista
Susana Manriquez
Excellent service and excellent customer service, thank you Gaby
Ruby Roberts
It's a pleasure working with Gabby. If she's busy, or on another call, or out of the office upon her return, she returns my call or email, promptly. That's very important to me.
I generally, ask many questions about my policy and I've never detected any annoyance in her voice or response to my questions…and she always has an answer to my questions or she will speak with underwriting. And needless to say, she's always shows professionalism.
Timothy Clemons
Gabriela is awesome…quick to respond to any questions or concerns…the best!
Beatriz Reyes Guzman
It is a pleasure working with Miss. Hernandez, she is polite, knowledgeable and she always returns my calls and answers my questions. I was glad to hear that Yuritzi was promoted but disappointed that she will not continue to handle my account. Gaby exceded my expectations and I will continue as a customer due to her excellent customer service.
Diko Chekian
Kind, knowledgeable and timely.
James Gong
great service for my needs and prompt
María Estela Balderas
Muy buen trabajo y muy amable ycontestó todas mis dudas y si le doy 5 de estrellas
Emmet J McKune
5 star service in several matters she worked on for me.
Julie A Ramirez
Gabriela has been on top of all my accounts. Professional, great attitude always returns my calls. Very pleasant to work with.