Elizabeth Roeper
Senior Personal Insurance Specialist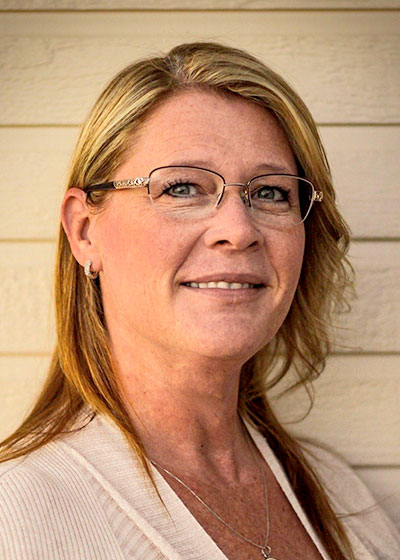 Penney Peters
Helped me determine if my claim was actually filed and provided contact information. Great service.
Antoinette Belmonte
Looking for good service to get new policy. I got lucky and got Elizabeth on the phone.
She made it easy!
Dan Shapiro
Very knowledgeable and patient
Sam Mathias
From the very first day we went through Elizabeth for our insurance we have felt so comfortable. She is so kind and professional..
Carolyn Adams Pinion
Liz is always willing to find the best policy for my needs. I appreciate that.
Jeraldine Cole
Elizabeth Promptly sent information I needed to do so. I returned the documents, signed, and again, she quickly responded , acknowledging receipt.
William Morrison
She is always on the ball and quick to resolve your issues.
Ken Graham
Elizabeth shopped for less expensive insurance after a premium increase, discovered that other companies may not inure because of alleged flood plain problems but persevered and aske current company to rerate . The company did and there was a substantial reduction.
kirk lawson
I was helped to deal with my Wells Fargo bank escrow account
Crystal M Deane
Liz was very pleasant and made me feel comfortable about switchinng my insurance policy.
Thank you.
David Peyton
Elizabeth did an exultant job taking care of my problem. My payment was returned by the post office as "Not deliverable as addresses". I emailed a picture of the envelope and she removed the late fee and process my credit card to make the payment. Great job!
Diana Gould
Liz was very helpful in getting proof of insurance for my credit union. My name hadn't been added on the declaration page and she went above and beyond to get that corrected so the credit union would refund charges going back 2 years. She stayed on top of it until it was completed, super customer service.
Jack Seehorn
Liz has always gone above and beyond to take care of my insurance needs. I have thrown her a few curve balls over the years and she continues to knock it out of the park.
Mark Greene
I think Liz has done a great job of jumping in to assist me in getting this issue with my lien holder address straightened out. She didn't cause the problem but has helped clear it up. Thank you Liz.
Judy Brown
Very friendly and very responsive
Dale Strickland
Liz responds promptly to phone calls, makes every effort to provide a solution and explanation, and always acts in a professional manner.
Larry Kurth
Liz is always speedy and reliable
ron allen
Great insurance insurance agent, and person ron allen
Neil Smith
Very satisfied with everything Liz does for me she is very competent and thorough with her handling of my policies.
Nancy Hutten
Liz was great, answered my questions and processed my payment quickly. Very pleasant to work with. Thank you Liz
Joan Berger
The only complaint I have is that she didn't call me back when she said she would. She did explain why,
but I would have appreciated at least an email. She did take care of what I needed done. This is our first
transaction with her and seems very pleasant and willing to help.
Dale Strickland
Liz is a true professional, responds to our questions and requests promptly, and treats us like friends or family. She is the primary reason we do business with inszone.
Tom Kokezas
Made changes to my policies, and all Is good
Patrick flynn
Responsive friendly and helpful
Rob and Georgina Lowe
Liz Roeper has always been very responsive to our requests!
Dale Strickland
Liz provides prompt and professional service for our insurance needs. She is outstanding in my opinion.
Michael b Raissen
excellent customer care from LIZ.
very help full and willing to advise whats best.
true asset to the company
Jeraldine Cole
I I wanted to "shop" my auto insurance at this renewal; Liz helped me. She was VERY patient and professional in helping me.
Arturo Sandoval
Like always great service.
Gisele Klemann
Excellent service and great follow-up to my inquiry. I am very pleased.
Jay Sevoian
Outstanding service as always
Nicole Jacobson
Liz went above and beyond from our first call. She spent time with me reviewing all the the options and things to keep in mind when getting ready for our teenage son to drive. She checked on multiple cars, got different quotes from other places. She was patient, kind and attentive. First time I have ever felt like my insurance agent actually cared! So grateful to have met her and work with her!
Alice M Owens
Elizabeth was very courteous, professional and helpful with answering my questions and making changes on my policy.
Her help was very much appreciated. Thank you to Elizabeth for your excellent service.
Jim B Hayes
Elizabeth Roper provided excellent service throughout the policy renewal process. She kept me updated and solved the issue in a timely manner. She acted professionally and was very courteous during our conversations.
Debbie Freauf
Elizabeth saved me soooo much money on my auto ins. and I was so grateful, being on a very fixed income!!! She is a pleasure to work with and explains everything! I am blessed to have her as my insurance "Angel" !!! 🙂
Katelyn Schwartz
I can't thank Elizabeth enough, she truly makes everything about insurance easy. Responds very quick and answers all questions. She knows her stuff. I would 10/10 recommend her to everyone. Thank you!
Barbara Evans
Efficient, professional yet personable, responsive and knowledgeable.
Gary Morris
Very efficient employee of your company.
Abie Coronado
Liz is great to work with. She is easy to get ahold of and her response time is quick. She is always friendly and I appreciate the time she spends answering any questions I have.
Mark Greene
We were in a rush to get the rental insurance to our leasing company and found out that we didn't have much time. She jumped right on it and got this taken care of and then about two hours. Excellent and professional.
Linda and Richard Leon
Liz is always very prompt and helpful in everything Insurance!
Debbie Silva
Very nice and professional
Jarrett Bean
Liz did great she was very responsive and helped me save just over $1500 a year!
Joseph Smith
Liz is very professional and quick to respond back. She knows her business.
Seymour Reichlin
Elizabeth went out of her way to be sure that my concerns were met, This is pretty rare in t his da y. I had been disappointd when Insone took over our local agent for Safeco, but Elizabeth's diligence has brought me relief
Jay A Sevoian
Elizabeth always provides outstanding service. I can count on her to always provide me with the best advice for all my insurance needs.
Joe Kronewitter
Elizabeth was very professional and helpful. She answered all of my questions on both home and auto polices and sent the requested information quickly.
Mark Skinner
Excellent service and very knowledgeable finding insurance for our home car and golf cart
James York
Great service. Great attitude and very helpful!
Brent Spano
To whom it may concern,
Liz is an asset to your company, she has been very helpful in obtaining
A competitively priced policy for our classic car.
She is always friendly and informative and returns phone calls and emails promptly. Again she is an asset to your Organization.
We look forward to working with her in the future.
Thank you
Brent Spano
(520) 309-5751
Marion
Liz is outstanding. She went above and beyond to be helpful.
Maurus W Bachmeier
Always quick to to respond to requests for services and to answer questions. Pleasure to work with.
Lyn Johnson
Working with Liz is a pleasure!!!
Lyn Johnson
I always get great service from Liz!!
Joann Hurtado
Elizabeth is always so helpful takes care of everything right away easy to work with thank you Elizabeth
Eric Mikkelson
Great, timely communication!
CAROL SCHMITT
LIS IS THE BEST INSURANCE AGENT I HAVE EVER HAD. SHE IS ALWAYS HELPFUL AND HAPPY. SHE GOES OVER AND BEYOND WITH PERSONAL SERVICE. SAFECO IS REALLY GREAT, TOO.
Pete and Marlene Nagy
Liz takes the time to explain everything. Much appreciated!!
Mike and Kit
We are always in good hands with Elizabeth!
Lois Karsten-Liddy
I am so grateful that you were able to help me. I am so EXTREMELY frustrated trying to get this check. I immediately tried to contact Dan, but he was already out of the office
BOBBY H. ROSE
VERY POLITE ELIZABETH REALY KNOWS HER PS&QS ABOUT INS.SHE DID AN EXLENT JOB THANK YOU BOBBY ROSE
Ruth L Haldeman
Elizabeth always gets right back to me with answers! She really is amazing. She is a great reason to stay with Inszone!
Wilbert Cantrell
Liz was just what we were looking for, great service, easy to work with and understood our needs perfectly. Well done Liz!!
Kelley Anderson
Liz has been extraordinarily helpful! What a great agent! She was awesome with response time, got me great rates, and is just overall a very pleasant and gracious person. I am very blessed that I found this agent. Moving from California to Arizona has been stressful, Liz made everything seamless and easy. I am very, very happy
Kristie
Friendly and efficient service.
Emma Kirk
I've found Liz to be knowledgeable, helpful, and responsive.
Ronald Allen
Liz always provides quick and great service, but, has a pleasing cheerful attitude Ron allen
Ruth L Haldeman
Excellent! Liz always gets back to me immediately, and either resolves the issue or finds me answers.
Joann Hurtado
I left Elizabeth a message over the weekend come Monday she called me right away and took of me right away excellent help
Kimberly
Liz, is extremely helpful and made finding home owners insurance easy, great person to work with Kim
Jim Pape
I was very surprised Elizabeth contacted me about looking for a better price on insurance since we moved out of the area. Most insurance companies really would not care about your cost as long as you pay, so to get a call from her really impressed me, I would recommend her to anyone.
Ray Jennings
Thank you, for your excellent service with my account 🌞
Sandra Redding
Liz was courteous, personable and knowledgeable re: my insurance. She researched to answer my questions in a timely manner.
Jerry Penn
Liz called several times during this ordeal. Just to touch base. Showed interest, made me feel much better. Can't say enough good things about her service to me…. An absolute asset to the world. Thank you Liz
Nancy Diffendaffer
Liz really followed through for us. We appreciate her efforts to get the job done!
Ray Jennings
I really appreciate the help she's always done for me
Konrad Kraus
Great agent and coverages, Thanks to Liz
Norma R Jaramillo
Liz, was awesome did every thing i need it. Undersandedlng and professional. I thank you for everything you did for me.
Joyce White
5 star review. Elizabeth is awesome
Dale & Judith Strickland
Liz provides professional and personable client service promptly. She has earned our confidence by responding to our questions and needs above and beyond expectations. We recommend her and Inszone without reservation.
Gary Reeves
Handled three requests in a matter of minutes.
Neil Torstenbo
Liz is the best I've found in 20 years. She is knowledgeable and easy to work with and talk to. I'm very satisfied with her helping me to get better quality insurance at a savings over my last policies.
Linda and Richard
Liz is always so helpful in navigating our insurance policies and in getting the best price for us. Thank you Liz Roeper! from Linda and Richard
Lyn Johnson
Gave me the advice I need so I can use to move forward with this issue.
James Tietze
Elizabeth was on it. Got me the quote fast.
Diane Holt-williams
Called for new quote, quick, easy, very professional and friendly, we will work great together.
Nancy Morgan
Always gives a quick response to your calls, is personable, professional and does all she can to assist you. She is a true asset to any business. I have enjoyed my professional time with her on the phone and she really shows an interest in her clients.
Larry Wood
Liz, you are and have been on top of everything. Thank you
Marty Airhart
We appreciate your help and quick response
Morgan
Liz is always friendly and helpful. Insurance related problems are never calls you look forward too but with Liz on the other end, it sure helps to alleviate the anxiety. Very knowledgeable and prompt with our concerns. By far the best agent we've ever had. Great job as always Liz.
Jerry Penn
Very courteous, patient, and helpful. Dealing with an old forgetful guy like myself. Thank you Liz
Mike and Kit
Liz is always a professional. She is thorough, kind hearted, and always with friendly voice. Liz, thank you for all that you do for us! We sure appreciate you!
Kia Hurtley
Elizabeth provides very efficient service by providing documentation very quickly!