Dawn Marsh
Commercial Lines Account Manager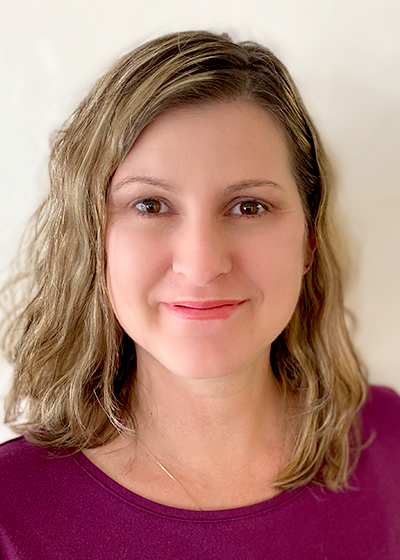 Denise Tapia
Dawn was very pleasant to work with very professional and efficient.
Joy Reilly
Dawn is the very best. She is always very helpful and keeps me informed about our policies. I would recommend her to anyone. Thank you Dawn very much.
CHRISTOPHER BOURLIER
Very very helpful. Made sure all my needs were met.
Denise Serna
Dawn was professional, efficient and friendly . Great customer service!!
Wendy Seals
Dawn has been very helpful, very professional, and very friendly during all of our interactions. I would highly recommend her to anyone who is looking for help with insurance needs.
Lynn Archer
Dawn is not only very prompt and thorough, she is very helpful and nice. She has researched different things for us and makes it easy to understand our options. 5 stars
Melissa M Usrey
My husband & I have been working with Dawn for quite a while and she always takes very good care of us. She's very professional and answers all our questions. If there is something she isn't sure of, she does the research & gets back to us quickly. We very much appreciate her.
Christopher Brown Jr
Friendly, professional, and always takes care of us!
Kiffany Stollings
Friendly, professional and thorough. Glad we were contacted of upcoming changes and renewal.
Robbie Martin
Dawn was extremely helpful to us when we had our insurance audit, being very patient in explaining what was needed, what the issues were. With her help, it was eventually resolved in our favor, such that we didn't pay any extra premium. Great job!
Mary Hunt
Dawn is always helpful and very pleasant!
K. Rasch
Good people. Give them my business. Great job!
Calvin Housley
Great! Always take care of me.
Hope
Had a very confusing time with some bond issues that the state wanted and Dawn was excellant through it all.
Nancy Arden
Very helpful! Highly recommended
Eric Massey
Dawn covered all my policies, was very informative, great service
JoAnne Sturgeon
Dawn has always provided us with excellent service
Mary Furry
Dawn is always professional and keeps us straight with all our needs
Dave Dipeso
Dawn did an excellent job!
Sharon Demater
We always get outstanding service.
Robert W Pattison
Dawn as always gives us great service.
Virginia Parker
As always Dawn is very professional and reviews my coverage, easy to work with and returns my calls quickly.
Dolores Chavez
Always friendly and willing to help. Great people to work with.
Tj Vancour
Vary helpful and professional
Heath East
Always helpful, and get things done quickly.
Jack
I appreciate the quick response, the time you spent taking care of my needs in a new business adventure for an old guy reaching for my dream from many years ago.
She is the best at what she does.
Your friend.
Jack
Deb Tillman
Dawn is one of the friendliest & caring agents I have had the pleasure to work with. She always has her clients best interest at heart.
Can't imagine trying to get through some of my stumbling blocks without her.
Great job Dawn, stay just the way you are & thank you for all of your help!
Deb Tillman/GTS
Robin Peter
Great! Went over all our needs, was very thorough
Mary Merrill
Dawn was very helpful and quick to respond to my questions.
Dan Eason
Followed up on an e mail communication. Dawn has my account. She answered my questions and was very responsive.
Aaron Botts
Been with this insurance company for a long time. They help me whenever I have a problem.
Yesenia De La Cruz
Dawn was very helpful. I was new and didn't know what our policy was. She made sure I had all the information and that I understood it. Thank you very much, Dawn for your patience and help!
Cathy Bennett
Dawn always responds to my requests very quickly and is able to resolve any issues I may have.
Dena Duarte
Dawn took care of my problems that the other agent didn't very very quickly
Sharon Horrocks
Very awesome ladies, very polite – keep up the good work!
Sherri Behr
Dawn's customer service was great and took care of my business needs thank you!
Helen Leclair
Great service, friendly & helpful with all my needs
David Connors
Dawn was on top of the whole process on my liability renewal. She got all my certs sent out and communicated with me in a timely manner. I couldn't ask for better service.
Sarah McLeod
Dawn has be so patient and helpful during our transition period with new ownership.
She is knowledgeable and worked with tight deadlines to deliver the insurance programs needed for our company.
Brian Sudduth
Very friendly and helpful
Andy & Santa Sutton
Everyone at Inszone has always been very helpful and always available. Dawn has always made sure my insurance needs are met. Dawn is very professional and always helpful.
Brittany Archer
Dawn always provides great service!
MLBF Construction
Been with them for years.
Mirna Youssef
Excellent service, very helpful.
Jon Marlow
I recommend Dawn highly all your commercial Insurance
Mary Furry
Dawn is always so helpful and makes certain all our insurance needs are met
Paul Gaudette
very fast and courteous service for my business needs
Deb Tillman
I have spoken to Dawn several times over the last several months. She is a delight to work with & is always very prompt in taking care of my requests.
If you have questions don't hesitate to contact me.
Deb Tillman
Office Manager, GTS
Jacob F. Lodzinski
Everyone is friendly, prompt, and very helpful.
Alain Hartmann
Dawne was very attentive and explained the process and coverage well.
Denise Hoyos
Our policies are somewhat confusing because we own various parcels of property that have different insurance needs. Some of them also change annually. We had an issue with one of our policies in that it appeared a parcel that requires more coverage than most others was not covered at all. Dawn was able to communicate with the provider, determine what had happened, and get the issue taken care of. This provided a great deal of confidence that the person we work with is dedicated to getting to the bottom of any issues and providing great service. I have appreciated working with Dawn since we started working with her.
Sergio Enriquez
Dawn was very helpful and patient with me. Excellent service.
Monica
Dawn was such a pleasure to work with. She listened to our specific needs and provided information in keeping with what we were asking about. I felt that she is very knowledgeable is so important in the insurance field. Thank you Dawn!
Gabriela
Dawn truly cares about her customers and goes above and beyond to make sure they are well taken care of. It has been a pleasure working with her, and know we can count on her for our insurance needs. Thank you Dawn!
Catherine Evans
I have been enjoyed working with Dawn. She has saved me money and always informs me if there's something that I need to be aware of.
Mick
Dawn has worked for me having to do with commercial lines. She has always been very helpful and thorough, and certainly has been part my team
Daniela Teran
Dawn has excellent customer service. She response back in a timely manner and is always willing to provide guidance.
ClareA.
I know I can go to Dawn at any time if I had questions. She always provides me with answers and helps me along. She is easy to talk with. Very knowledgeable and professional at her field. She is awesome!
Shannon Murphy
Dawn was very quick to help when I come thru the door. She showed exemplary customer service, which seems to be rare these days. She exceeded my expectations.
Marie Trejo
Dawn is always there to help me and does a great job!
Marie
Excellent and quick service!
Virginia Parker
Dawn is always efficient in taking care of our insurance needs. Professional, friendly and good to follow up. We enjoy working with her, as well as the other staff in the Benson, Az office.
Tiffany LeClair-Rodriguez
Emailed, and next day had a reply and resolution! Appreciate the fast and friendly service!
Robert W Pattison
Dawn has been an excellent agent for us. She always promptly answers any questions we have had and does the research for us to find our best solutions. She also makes sure that we keep our insurance needs up to date and reminds us when our policies are coming due.
Renee Cox
Dawn is always helpful and follows through with all our questions. She takes time to explain the service provided. We would recommend her highly.
Hannah Rainey
Dawn was extremely helpful with filling out the paperwork and being efficient with her time and ours. We needed a policy and got it within a week.
Brad Roland
Dawn has worked with us through a very difficult, COVID driven year. Our organization faced many challenges including changes in leadership during 2020. Dawn always assisted us quickly and advocated for our non-profit.
Linda L. Lee
Ms. Marsh always handles my requests and answers my questions in a professional and knowledgeable manner. I can count on her to assist in whatever the needs are regarding our insurance. She also has a darling personality and a pleasure to talk with her.
Marc Rasch
Excellent service, very easy to work with. Thanks
Robert W Pattison
Excellent Service from Dawn as always
Mary Hunt
Always answers my questions promptly. Gives options, too. Very friendly and helpful.
Joan Brown
Left the building very satisfied with the job.
Pat Dillingham
Always has the answer to any questions (or will find out the answer promptly). Very professional and courteous.
Loyal Gephart
Very helpful and pleasant to work with.
Tisha
Dawn is always prompt, helpful, and professional.
Michell East
Dawn is amazing and helped me so much with my policy!!
Patricia LaFraugh
Dawn helped me with setting up auto pay. She was great, friendly and so helpful. Thank you Dawn for your help.
Patricia LaFraugh
David Jones
Thanks Dawn. Great work, good information
Dennis Wittig
Working with Dawn and Inszone has been a very good one. Easy experience
Dorothy Mccoy
Was good and she explained what I needed to do further
Aggie Doue
Dawn has always provided any service we've needed very quickly, even when we've made last minute requests. She's helped me sort out issues with proof of insurance that I couldn't understand on my own. And she's always cheerful and sounds happy to to talk to me.
Julianne Lee
Dawn is very thorough, very patient. I would not put our business anywhere else.
Jan Kuderna
Dawn is very helpful and efficient. Everyone in the agency is super friendly.
Brenda Sawyer
I needed proof of insurance before I could register our RV, Janet and Dawn were helpful and quick to respond.
Ken Allred
Dawn explained our renewal expertly. No questions.
Brian Wooster
The whole staff are very courteous and helpful.
Lisa & Johnny Fiddes
We found Dawn to be very helpful and understanding in dealing with our needs for our business.
She is an asset to Inszone.
Trevor Warry
Super friendly and awesome, bringing my friends
Diane Crockett
Outstanding customer service. Dawn found me the liability policies that I needed.
Codi Zetich
Dawn is always available to answer all my questions. We have several policies, and trying to keep them all straight is a hassle, and Dawn is always there to help. Thank you for your continued support and assistance!
Damien Bernal
Wouldn't change a thing. Everyone is great and really easy to work with.
Tony Montes
I worked with Dawn over the past week on various issues (we're a new customer), and can summarize my experience in one word: Joy! Dawn is a joy to work with; she's courteous, pleasant, knowledgeable, skilled and patient. She satisfied all of my concerns and solved my problems. Dawn's performance reflects credit upon herself and Inszone Insurance Company.
Benson Juniors
Was very pleased with the service I received. Dawn Marsh is very knowledgeable and was able to get a good rate for our organization. Would definitely refer a dawn and the InsZone team to others.