Dawn Marsh
Commercial Lines Account Manager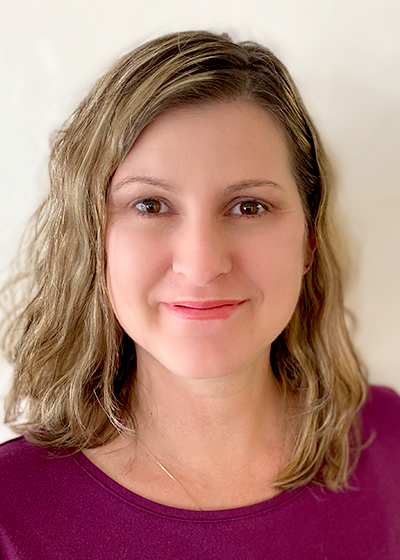 Lacey G
This is the second year she has been my point of contact, and every encounter I have had with her, she has been pleasant and has answered any questions quickly.
Jose A Pacheco
Excellent service. I just email Dawn she handles everything. I recommend to anyone looking for commercial business insurance. I'd give her 10 stars if possible
lily tista
Prompt, efficient, friendly.
Tina Bays
Dawn is always efficient and professional and assists in anyway she can. Thank you for all your help!
Michael Wiggins and Susan R. Thatcher
Exceptional! Dawn went the extra mile to get the documents to me in an urgent situation. Kudos to her and her team.
Cindy L. Allen
Very Informative and helpful.
Paul Brick
As a new policy administrator, Dawn did an excellent job explaining our policy and upgrading the departments requirements.
Patricia Renell Stewart
Dawn contacted me in a very timely manner in order to renew FSPR's two insurance policies for next fiscal year. She offered me various methods of payment in order to allow me to pick the best one for our organization. And then she helped me through filling out the electronic forms. Very much appreciated.
Johnny and Lisa Fiddes
very professional with what had to be done on our account, adding a new vehicle.
Kristen Dineley
Dawn is always thorough with communication, and always pleasant to work with. Quick to respond, and resolve issues and helpful, as well as professional!
Don M. Douglas
Everything was handled very well. i would recommend friends.
TJ Vancour
Very good answered all my questions.
Maya Gilbert
Dawn has been very efficient and keeps us well informed. we enjoy working with her.
Rhonda Ormes
There was some confusion, Dawn got right on it and straightened it right out! She's professional, polite, kind and courteous. She provides excellent service!
Thank you Dawn ☺️
Denise Serna
Dawn is amazing. Always professional. It's a pleasure doing business with her and Inszone.
Sherri Behr
Issue are taking care promptly
Sherri Behr
Issue are taking care of promptly!
Gary devlin
Dawn is the best. Easy to get ahold of and great to work with. Looking forward to having her review are other properties as they come up for renewal.
Chong Marlow
Very polite. Answers all my questions.
Joey Reilly
Thank you very much Amber & Dawn for helping me today. You both are the best. And we appreciate your business. I would recommend you to all people.
Jessika
Dawn answered all my questions and assisted me with all my insurance needs.
Louisa Higginbotham
Dawn has been a great help for us with our insurance renewal process. Quick to answer questions and cheerfully navigated us though the process.
Nellie E Lowry
Always happy with service.
MLBF Construction LLC
Helpful, Responsible, Kind
Jeanette
Excellent service assisted us since rep out in a polite and expedient manner
Mary Sparkman
Dawn, is always so helpful and knowledgeable — we always have questions and she gets back to us with answers .right away. We appreciate her.
.
Ron
I called in and immediately got connected to Dawn. Within a minute she was able to get my problem solved and followed up with an email. Great service!
Daniela Teran
Dawn has excellent customer service. Always available to answer questions.
Dr. Anthony Reed
Dawn Marsh has ALWAYS been accommodating, understanding and flexible for our needs here at United Way.
Catherine Evans
I really appreciate her taking the time to get me a great price and answers any questions I have.
Aggie Doue
Dawn is always so upbeat and pleasant! Quick to respond and knows her stuff. Exceptional.
San Pedro Fellowship
Dawn did an excellent job.
Barry Levitt
The best and has been for many years!
DAN SEGUIN
Dawn, Has always give us fast and courteous service. She is very knowledgeable.
Jason Riker
Always a pleasure working with Dawn. Thank you!
Debbie Waters
Dawn has always been very helpful – Great experience dealing with her!!
Michell East
Dawn was so helpful and awesome to work with. She went above and beyond for me and exceeded my expectations. I had to actually cancel my policy because I was in a horrific car accident that has made it to where I can't work for the time being. But, Dawn was gracious enough to help me through that and will continue to help me. Thank you Dawn!
Deb Tillman
I sent an email to Dawn for a COI to be sent to one of our new contracts, I didn't expect it to be until tomorrow, but she did it first thing this morning.
She never lets me down, when asked to provide any insurance documents.
Robbie Martin
Dawn and Sandy are always available to me, to clarify details or to research and discuss additional types of coverage we are considering. They explain things in a way that a non-insurance expert can easily understand and they are always patient with my numerous questions. Highly recommend!
Erika
It has been a pleasure working with Dawn. She is always friendly and helpful and always gets back to us in a timely manner. Thank you Dawn!
Arron Botts
They saved my bacon lol. Very helpful & persisent.
Spur Western Wear
Very nice person and has taken good care of our business
Jose A Pacheco
Dawn, has always provided exceptional service. A pleasure to deal with.
10 stars if it would let me.
San Pedro Valley Little League
Excellent customer service
John Shields
Everything was handled in a courteous, kind and professional manner. Doing business was a distinct pleasure.
Keep up the great work…
Irene Brogan
She is my savior helping me get my paperwork done! Excellent Worker!!
Emilie Martin
Dawn has been amazing helping me get the coverage and endorsements required for our business, always going above and beyond!
Bobbie VanDeYacht
Thank you Dawn for giving us exellent insurance coverage for our building in Sunsites,
You have always answered any questions we had. Now that the building is sold, we are getting closer to retirement. Thank you again.
Devin Fenn
Dawn has given us excellent service throughout the year! She has answered questions or got the answer in a timely manner each time.
Dianna Burchard
Dawn is amazing to work with and very quick and effecient. Pleasure working with her!
Rosa Barrera
Dawn is very helpful and professional
Denise Tapia
Dawn was very pleasant to work with very professional and efficient.
Joy Reilly
Dawn is the very best. She is always very helpful and keeps me informed about our policies. I would recommend her to anyone. Thank you Dawn very much.
CHRISTOPHER BOURLIER
Very very helpful. Made sure all my needs were met.
Denise Serna
Dawn was professional, efficient and friendly . Great customer service!!
Wendy Seals
Dawn has been very helpful, very professional, and very friendly during all of our interactions. I would highly recommend her to anyone who is looking for help with insurance needs.
Lynn Archer
Dawn is not only very prompt and thorough, she is very helpful and nice. She has researched different things for us and makes it easy to understand our options. 5 stars
Melissa M Usrey
My husband & I have been working with Dawn for quite a while and she always takes very good care of us. She's very professional and answers all our questions. If there is something she isn't sure of, she does the research & gets back to us quickly. We very much appreciate her.
Christopher Brown Jr
Friendly, professional, and always takes care of us!
Kiffany Stollings
Friendly, professional and thorough. Glad we were contacted of upcoming changes and renewal.
Robbie Martin
Dawn was extremely helpful to us when we had our insurance audit, being very patient in explaining what was needed, what the issues were. With her help, it was eventually resolved in our favor, such that we didn't pay any extra premium. Great job!
Mary Hunt
Dawn is always helpful and very pleasant!
K. Rasch
Good people. Give them my business. Great job!
Calvin Housley
Great! Always take care of me.
Hope
Had a very confusing time with some bond issues that the state wanted and Dawn was excellant through it all.
Nancy Arden
Very helpful! Highly recommended
Eric Massey
Dawn covered all my policies, was very informative, great service
JoAnne Sturgeon
Dawn has always provided us with excellent service
Mary Furry
Dawn is always professional and keeps us straight with all our needs
Dave Dipeso
Dawn did an excellent job!
Sharon Demater
We always get outstanding service.
Robert W Pattison
Dawn as always gives us great service.
Virginia Parker
As always Dawn is very professional and reviews my coverage, easy to work with and returns my calls quickly.
Dolores Chavez
Always friendly and willing to help. Great people to work with.
Tj Vancour
Vary helpful and professional
Heath East
Always helpful, and get things done quickly.
Jack
I appreciate the quick response, the time you spent taking care of my needs in a new business adventure for an old guy reaching for my dream from many years ago.
She is the best at what she does.
Your friend.
Jack
Deb Tillman
Dawn is one of the friendliest & caring agents I have had the pleasure to work with. She always has her clients best interest at heart.
Can't imagine trying to get through some of my stumbling blocks without her.
Great job Dawn, stay just the way you are & thank you for all of your help!
Deb Tillman/GTS
Robin Peter
Great! Went over all our needs, was very thorough
Mary Merrill
Dawn was very helpful and quick to respond to my questions.
Dan Eason
Followed up on an e mail communication. Dawn has my account. She answered my questions and was very responsive.
Aaron Botts
Been with this insurance company for a long time. They help me whenever I have a problem.
Yesenia De La Cruz
Dawn was very helpful. I was new and didn't know what our policy was. She made sure I had all the information and that I understood it. Thank you very much, Dawn for your patience and help!
Cathy Bennett
Dawn always responds to my requests very quickly and is able to resolve any issues I may have.
Dena Duarte
Dawn took care of my problems that the other agent didn't very very quickly
Sharon Horrocks
Very awesome ladies, very polite – keep up the good work!
Sherri Behr
Dawn's customer service was great and took care of my business needs thank you!
Helen Leclair
Great service, friendly & helpful with all my needs