Dawn Marsh
Commercial Lines Account Manager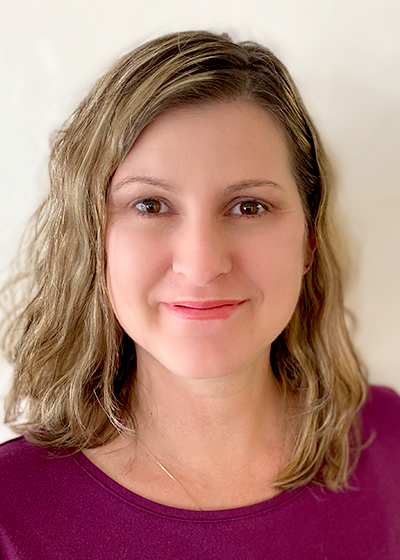 Daniela Teran
Dawn has excellent customer service. She response back in a timely manner and is always willing to provide guidance.
ClareA.
I know I can go to Dawn at any time if I had questions. She always provides me with answers and helps me along. She is easy to talk with. Very knowledgeable and professional at her field. She is awesome!
Shannon Murphy
Dawn was very quick to help when I come thru the door. She showed exemplary customer service, which seems to be rare these days. She exceeded my expectations.
Marie Trejo
Dawn is always there to help me and does a great job!
Marie
Excellent and quick service!
Virginia Parker
Dawn is always efficient in taking care of our insurance needs. Professional, friendly and good to follow up. We enjoy working with her, as well as the other staff in the Benson, Az office.
Tiffany LeClair-Rodriguez
Emailed, and next day had a reply and resolution! Appreciate the fast and friendly service!
Robert W Pattison
Dawn has been an excellent agent for us. She always promptly answers any questions we have had and does the research for us to find our best solutions. She also makes sure that we keep our insurance needs up to date and reminds us when our policies are coming due.
Renee Cox
Dawn is always helpful and follows through with all our questions. She takes time to explain the service provided. We would recommend her highly.
Hannah Rainey
Dawn was extremely helpful with filling out the paperwork and being efficient with her time and ours. We needed a policy and got it within a week.
Brad Roland
Dawn has worked with us through a very difficult, COVID driven year. Our organization faced many challenges including changes in leadership during 2020. Dawn always assisted us quickly and advocated for our non-profit.
Linda L. Lee
Ms. Marsh always handles my requests and answers my questions in a professional and knowledgeable manner. I can count on her to assist in whatever the needs are regarding our insurance. She also has a darling personality and a pleasure to talk with her.
Marc Rasch
Excellent service, very easy to work with. Thanks
Robert W Pattison
Excellent Service from Dawn as always
Mary Hunt
Always answers my questions promptly. Gives options, too. Very friendly and helpful.
Joan Brown
Left the building very satisfied with the job.
Pat Dillingham
Always has the answer to any questions (or will find out the answer promptly). Very professional and courteous.
Loyal Gephart
Very helpful and pleasant to work with.
Tisha
Dawn is always prompt, helpful, and professional.
Michell East
Dawn is amazing and helped me so much with my policy!!
Patricia LaFraugh
Dawn helped me with setting up auto pay. She was great, friendly and so helpful. Thank you Dawn for your help.
Patricia LaFraugh
David Jones
Thanks Dawn. Great work, good information
Dennis Wittig
Working with Dawn and Inszone has been a very good one. Easy experience
Dorothy Mccoy
Was good and she explained what I needed to do further
Aggie Doue
Dawn has always provided any service we've needed very quickly, even when we've made last minute requests. She's helped me sort out issues with proof of insurance that I couldn't understand on my own. And she's always cheerful and sounds happy to to talk to me.
Julianne Lee
Dawn is very thorough, very patient. I would not put our business anywhere else.
Jan Kuderna
Dawn is very helpful and efficient. Everyone in the agency is super friendly.
Brenda Sawyer
I needed proof of insurance before I could register our RV, Janet and Dawn were helpful and quick to respond.
Ken Allred
Dawn explained our renewal expertly. No questions.
Brian Wooster
The whole staff are very courteous and helpful.
Lisa & Johnny Fiddes
We found Dawn to be very helpful and understanding in dealing with our needs for our business.
She is an asset to Inszone.
Trevor Warry
Super friendly and awesome, bringing my friends
Diane Crockett
Outstanding customer service. Dawn found me the liability policies that I needed.
Codi Zetich
Dawn is always available to answer all my questions. We have several policies, and trying to keep them all straight is a hassle, and Dawn is always there to help. Thank you for your continued support and assistance!
Damien Bernal
Wouldn't change a thing. Everyone is great and really easy to work with.
Tony Montes
I worked with Dawn over the past week on various issues (we're a new customer), and can summarize my experience in one word: Joy! Dawn is a joy to work with; she's courteous, pleasant, knowledgeable, skilled and patient. She satisfied all of my concerns and solved my problems. Dawn's performance reflects credit upon herself and Inszone Insurance Company.
Benson Juniors
Was very pleased with the service I received. Dawn Marsh is very knowledgeable and was able to get a good rate for our organization. Would definitely refer a dawn and the InsZone team to others.
Marie
Dawn is great to work with! She answers my questions quickly and keeps everything in order for us!
Caleb Malboeuf
Dawn is very helpful and knowledgeable!
Steve
Dawn is always fast to help us with any issues that have risen. Our team as never had problems with her. We wanted to reach out to show our appreciation for her hard work and wonderful service.
JoAnne Sturgeon
Dawn called me before due date and asked if we had any changes in our policy. We had several major changes and she immediately followed through explaining any questions I had making it easy to make decisions. She was always
friendly and I enjoyed working with her.
Catherine Evans
I have great confidence in Inzone Insurance. Dawn Marsh was excellent to work with, she is thorough and professional at her job. Thank you for all your help!
Jonas Dare
Dawn was great to work with! Found the best prices for our needs. She was also quick and efficient!
Jon M
Hi. My name is Jon M sierra vista az. I Recommend Dawn M. highly. Who needs commercial insurance in. AZ. Her Level of experience. With quick respond very appreciative. Specially today's market. Once again. Thank you Dawn. Stay safe and healthy
Cheryl Trujillo
Dawn is so helpful and always friendly and knowledgeable.
Mark Fenn
Very responsive and looked out for my interests.