Anayeli Cisneros
Commercial Lines Account Manager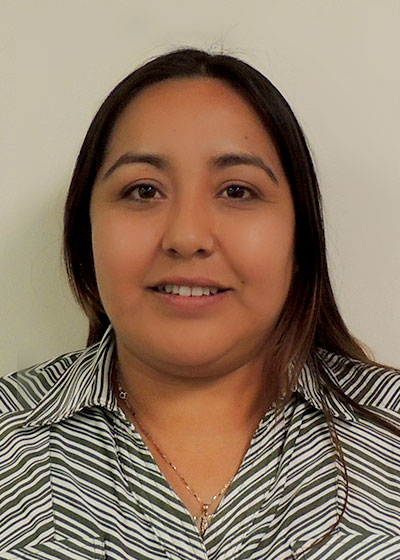 Indra Galindo
Anayeli Cisneros is always quick to respond to any questions, she's always nice to us, and she keeps us informed about our insurances. I definitely recommend her to your business needs …
Gracias Anayeli por apoyarnos en nuestro negocio !!
Oscar Munoz
Oscar I declare that during the years of treatment Anayeli has proven to be a responsible, honest and efficient worker
Jennifer Rico
Anayeli is always extremely helpful with any questions or concerns we have.
Jose virgen
Anayeli was really helpful
And professional
ROXANA SOTELO
She is so kind and help full on all my questions excellent agent
Lennin Soriano
Muy agradecido 😊 y contento por el excelente servicio que brinda, simpre resuelven mis dudas. 100% recomendada 👌
Don Crossley
Since Maria Palomera retired I was contemplating finding another broker to manage my insurance needs. Anayeli stepped right up and personally assumed Maria's roll as my personal agent and has performed fantastically. I have complete confidence that my business needs, Insurance coverage and Certificates are the best coverage and price in the industry. Thank you Anayeli for taking such good care of me and my business.
Gerardo Hernandez
Excellent service! Thanks Anayeli for all your help. God bless.
Francisco Ramirez
I'm so happy that Anayeli helped me to get all my insurances polices that I need for my painting company. She is always looking to give me the best prices but most important she is always making sure that I get all the coverage that I need.
Marquis Harris
Our working relationship with Anayeli has been wonderful. Great communication and knowledgeable.
Gerardo Hernandez
She is awesome and reliable! She takes care care of stuff right away. I'm very very happy with her service she provides!!!!
Sarah
Anayeli was great to work with. Extremely responsive and professional from start to finish. Thank you, Anayeli!
Janice Tremblay
Anayeli is professional and helpful. Every time I have a request or need something done, she does it with quickness and accuracy.
Cynthia Nesheim
Anayeli has been really helpful in working out wording for added coverages on my Auto Insurance. The main company we work for hired an outside company to do all their insurance compliance and they has been very difficult to work with but Anayeli got it taken care of for us.
Rosalba Cortes
Anayeli has been such a nice person helping me on all my questions I do had and also explaining every terms and conditions. She is making sure that we understand every terms on my policy. Thank you to all and keep up with the good work!
Anayeli you are so helpful in my business. Thank you have a nice day!