Amber Thompson
Personal Insurance Specialist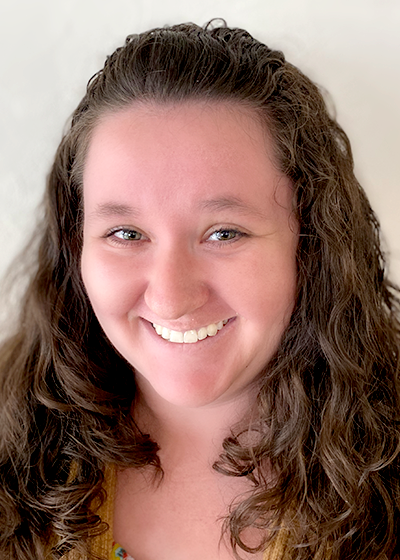 Edward P. Marting
Dawn was very helpful on the phone and brought the information to Amber, she did the information needed to take care of. They were very helpful on taking care of my business. Thank you folks.
Lawrence
Amber always does a great job handling my ins needs. I am very happy with her service.
Janie chaney
We love Amber she always goes above an beyond job to make sure each of her clients are well taken care of. Thanks for all you do for us. Happy Holidays to each one of you. God bless u all.
Gilbert Meltvedt
She got me out of a very tight spot, and somehow I didn't have a lapse of coverage.
I very much appreciate you Amber! Thank you!
Renee Anderson
Amber is the best agent! She has helped me multiple times with car and home insurance concerns for myself and for my family. She has never let me down and she always has the answers I need. She always answers my phone calls or gets back to me the same day. You will find that customer service and compassion very rarely in any business, much less an insurance . She makes me feel like family.
Chris McFarland
Great Customer Service. Inszone Insurance was very helpful.
Bruce Hart
Very Helpful and Knowledgeable.
Bob King
Amber did a good job. Courteous and patient with us old folks. Thanks Amber.
Susan Merten
Very prompt, friendly, and knowledgeable. A pleasure to work with.
Michael Wiggins and Susan R. Thatcher
Exceptional! Dawn went the extra mile to get the documents to me in an urgent situation. Kudos to her and her team.
Don M. Douglas
Everything was handled very well. i would recommend friends.
TJ Vancour
Very good answered all my questions.
John R. Fassbender
I was very satisfied with the service i received
Eva Tapia
We've had to make several policy changes recently and Amber has been very helpful and knowledge about exactly how and what we needed to do. She is always very kind and sweet and always takes time to answer all our questions.
Martin Tapia
I had policy change prepared, I walked in without an appointment. I was attended to right away policy change was better than I expected. Excellent Customer service!
Sherri Behr
Issue are taking care promptly
Joey Reilly
Thank you very much Amber & Dawn for helping me today. You both are the best. And we appreciate your business. I would recommend you to all people.
Wilder Dresser
Amber saved me a huge amount on my auto ins.
Brittany Moncada
Amber was EXCELLENT! She was able to quickly get me a competitive homeowners quote. I switched my insurance to Inszone primarily because of her outstanding client service, responsiveness, and product knowledge!
Al Jacobsen
Always very helpful. Answers all my questions.
Shanda Johnston
Just wanted to express my gratitude on inszone insurance employees. I like paying in person for seeing smiling faces & enjoying each ones personalities they go that extra step to give me that service. Thank you
Tj Vancour
Amber is awesome and vary Is knowledgeable great agent to work with
Jerry
Amber quickly emailed me for confirmation of changes I requested, very friendly and efficent
Justin Thompson
Janet always goes above and beyond to help. She is great! Amber was very helpful today!
Jacob F. Lodzinski
Everyone is friendly, prompt, and very helpful.
Stan Dastrup
I would rather come in than pay online because of the friendly service I get.
Amber Thompson
Amber is awesome to work with! She is knowledgeable, thorough and friendly!
John Sigley
Very fun to work with paying insurance payment. Have no problem taking my money.
WF Dresser
Very helpful & friendly!!!
Paul Brown
Very professional, friendly
Brian Wooster
The whole staff are very courteous and helpful.
Kenneth Snow
I received outstanding service from Inszone and auto owners insurance. Amazing
Damien Bernal
Wouldn't change a thing. Everyone is great and really easy to work with.
Nick Fiala
Thank you very much Amber! I appreciate all the help and you saved me a ton of money which is awesome! I hope you and your family are doing great as well!
Rusty Smith
Amber was very helpful. She was knowledgeable and friendly. I could tell she was smiling while helping me.