Audri Farris
Commercial Insurance Specialist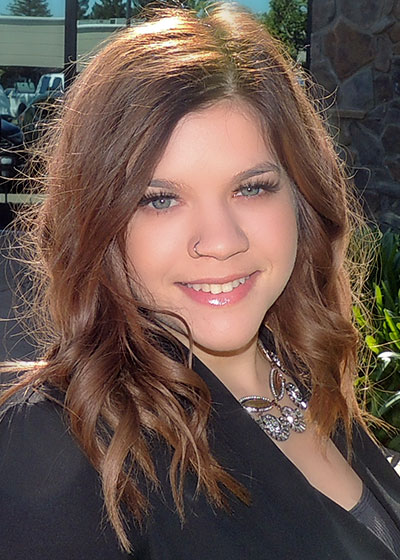 Roberta Green / Christopher Green (Owner)
Audri, has been very helpful and professional. She worked very hard to get the best rate for the
requested Insurance. We as a company have been happy with the service throughout the years,
and enjoy working with the agents..
James Benson
I never thought I could like my insurance person but Audri is the best she knows her stuff and is hilarious sometimes I want to call her just to get a good laugh thank you for your hard work and precise service excited to do business with her for all my businesses!
Victor Cruz
Audry is awesome she's always willing to help
Gustavo Vieira
Amazing, Audri is always quick responding to email or returning phone calls, she helped me setting up the best choice for insurance. I highly recommend her and the company.
Dominic Oliverez
Top notch agent, utilized professional presistance and took the time to understand her clients. "Sometimes us Contractors live I a different world" I'll diffently recommend Ms.Farris to all contractors.
Eric Granillo
Out of all my years of dealing with unreliable insurance agents, Audri by far surpasses them in service. Glad I made the right choice!
Jose Luis Sandoval
Easy communication with Audri, she made it easy simple for me thanks
Jose Luis Sandoval
Shes very helpful makes it easy on customers & very patient nice attitude
Kim Kettle
We have been in business for over 30 years and have dealt with many different insurance agents. Audri is the most responsive, thorough, and caring agent we have ever dealt with. She really goes above and beyond her duties in a way that makes us feel like she cares about us and our business. Can't recommend her highly enough!
Bob Hunt
After more than 20 years as a contractor and buying commercial insurance – I have a new favorite Insurance company – Inszone Insurance!
Audri Farris is the reason why as she has been extremely helpful and professional along the way. Thank you!
Vicente Alberto Martinez
Audri, she is the best, always see how to make easy for me, to get it a good policy.
Daniel
Audri is the most knowledgeable agent I've ever spoke to. She explain everything perfect could ask for anything else.
Gail Ruth
I adore Audry she is so professional and quick to get whatever I need and at the same time she has great personality and very sweet, I don't know what I would do without her. PS: Give Audry a raise she's priceless.
Alberto Tapia
She is very friendly and kind. Got me everything I needed for my insurance and followed up on everything. Very nice. Keep up the good work and thank you!
Julio Orellana
Very few times in life you come across someone so right on point about their business like Audri. Thank you for your commitment to your customers. It's not just your job but your craft. Good job and looking forward to the next project.
Harry Duleck
Audri Farris was very professional and quick on all the responses. She was very helpful and explained everything very thoroughly. Would highly recommend her to anybody that is looking for contractor insurance.
Vicente Alberto Martinez
Thank you for your response anytime I need you to help me about the Insurance questions.
I'm working as a Painter Contractor, and I strongly recommend Audri for any services need it. She is very professional and kindness.
Thank you so much for your EXCELLENT RESPONSE!
Vincent Alberto Martinez
I'm so glad Audri helped me to get the right insurance for my company. She is very professional. Thank you! I'll give her 100 stars!
Justin Ortega
By far the best experience I had shopping for insurance! Audri since day one was extremely helpful and quick to respond every time I had a question or concern. Extremely knowledgeable, answered every question and helped me make sense of it all. If I had to rate my experience, 5-stars all the way. Thanks for everything!