Elizabeth Roeper
Personal Insurance Specialist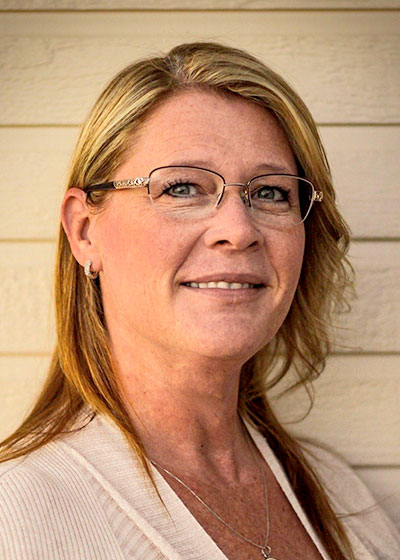 Jack Seehorn
Liz takes great care of my insurance needs. She is always at the top of her game and that is exactly what you need when dealing with something as important as insurance.
Pamela Frost
Always wonderful dealing with Liz❤
Doris Jean Shoemaker
Liz is very friendly and helpful. Couldn't ask for anything more.
Jean Shoemaker
Liz is very friendly, and always helps with any issues we have in a timely manner.
Veronica Stormm
Liz has been great. She was very patient with me. I live in Las Vegas, but choose to work outside of Vegas with your firm since my local Agent isn't very good. Thank you for your service.
Karen Patterson
Liz was great and with slot of work on her part got my house insurance fixed. Thank you so much.
Wayne Keeth
Liz has been taking excellent care of us since we moved back to Arizona 5 years ago we appreciate all she has done for us. Thank you so much
Ronald Allen
Elizabeth always provides excellent service, and, she follows through Great agent
Shannon Wells
Elizabeth is very professional and works fast. Highly recommend her for your insurance needs!
Mary Hartline
Liz was most gracious, kind & very helpful. Took a what could be a stressful situation & made it pleasant. Thank you for your help
Konrad Kraus
Perfect experience. Agent is polite, thorough and highly knowledgable
Mark Boivin
Liz has not only been very helpful but we almost feel like family when dealing with her. Super pleasant
Mark & Kathryn Boivin
Always quick to respond & is a great Agent & love working with Liz
Ray Jennings
Great service and follow up🌞
Susan Schuster
I first reached out to Elizabeth about the insurance on a rental which had jumped quite a bit in the insurance price. She talked with the company and the overall price was reduced. She also checked out other companies for me. She has also checked into insurance for my house and car in case I want/need to change. She listens and moves quickly to find solutions and options. I like working with her!
Irene Bergren
Liz was very helpful and professional in finding her best quotes for my policies. I decided to remain with my current company at this time.
Jim
Elizabeth did a fantastic job of walking me through my options step by step so that my policy is tailor made for my lifestyle. She answered all of my questions thoroughly so that I had a clear understanding of what I was getting for my money. As a member of the 55+ persons, in this fast paced world, we appreciate the kindness, consideration, and quality of service Elizabeth's office provides. (Not to mention the nice affordable rates😀) Thank's Elizabeth and staff, from all of us 55+ers in the Valley of the Sun!
Suzanne Schmaltz
Having my former, long time agent retire, I was most resistant to anyone new. Elizabeth has jumped in and continued the great service I have always enjoyed from my insurance agent. I have a complex package and she has proven more than once that she is up for the challenge. I love that she reviews my policies when they come up for renewal and takes steps to make sure they are the best ones, at the best prices and if not, takes the necessary steps to remedy that. She had enormous shoes to fill and she has done so beautifully. I have no hesitation in referring Elizabeth to my clients. Thank you Liz!
JAY SEVOIAN
Elizabeth always provides outstanding service. She goes above and beyond in any insurance situation. Elizabeth is one of the reasons I stay with Moasic ins.
Thomas W Fuentes
Liz really makes you feel at ease and you know she cares about you.
c.william reed
Liz was extremely helpful along with being very congenial.
an asset to your firm. Give her a raise.
Marc S. Cartwright
Liz has always been right on top of all our insurance needs .. Great service !
Larry Massimo
Liz, is the best!!
Always provides world class service with a smile. I highly recommend Liz.
Sara
Liz is the best! She always gives me the best price options while making sure I am properly protected.
Joseph
Liz is always professional and goes above a beyond to take care of me. Liz has saved me time and money over the years and is a pleasure to work with.
Anna Curry
When I received a call from Elizabeth she was very pleasant, assuring and engaging on the phone. She helped me in my state of panic.
As a customer when someone makes you feel, okay about your negligence that's great customer service.
Marie
Great experience each time with prompt service!
Tammy P
Liz is professional, detailed and always pleasant!
Sandra Redding
Liz was very knowledgeable and fast at finding quotes for insurance on my purchase of a downsizing home for myself. She is very professional and caring. Thanks, Liz
Dee Seehorn
Liz is absolutely awesome! She patiently and professionally helped me through a very difficult project. I highly recommend Liz and Inszone Insurance Services
Jeff Dougan
What a great person a joy to work with. Thank you.
Jeff Dougan
They are the best. Every single person there knows the business very well.
Harry Kit
Had problems with Hartford.. Elizabeth took care of it almost overnight. She is a "Great" asset to the team.
James E
Liz was great. She found me a great policy to cover my collector vehicle and was helpful with all of the coverage. She was also able to find me a decent rate on my auto insurance even having a 17 year old driver. I appreciate how prompt and professional she was on all of our communication. Its nice to have all of our insurance policies with one local agent. Thank you Liz!
Gregory Orlick
Great. Easy. Painful. Very Thankful the process was this quick
Gregory Orlick
Great. Painful. Easy. Very Thankful.
William Morrison
Liz is friendly, efficient, and " totally on the ball"…a real asset to your organization..
Ernie Rios
Liz is always on the ball. Kind, courteous and professional
Barry Shapiro
I had the pleasure to work with Liz Roeper. Being professional is only the beginning. Liz cares, she's real, she's personal which for me is far more important than a price. However she worked to bring in the lowest price and made sure I understood the various coverages to be certain we can rest assured the home is properly insured.
Lyn Johnson
Great work, Liz! She's communicates and she's on top of things.
Nancy Morgan
My husband and I are very thankful for the help and support we have received from Liz. She is always kind and willing to answer our insurance questions . Liz always has our best interests at heart. Thank you, Liz!
Janet
Elizabeth has excellent customer service. She was very prompt and efficient. She was great to do business with.
Jay Sevoian
Elizabeth Roeper did an outstanding in helping me deal with a "parent" insurance company as well as the contractors who were assigned to my project. If I had a question or a concern , she made every effort to get the answer I needed. Elizabeth is polite, knowledgable and professional. Mrs. Roeper did an outstanding job.
Deb Hines
Prompt, efficient, kind and savvy, all good 🙂
Kari Martin
Liz is exceptional! Very personable, professional, patient and kind! I appreciate her follow through and keeping me updated. I appreciate Liz very much and look forward to working with her for years to come!