Maria Perez
Personal Sales Team Manager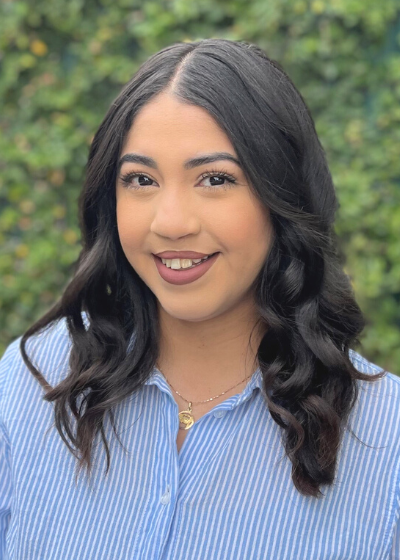 Jerry Staggs
I'm very pleased with the support I received from Gloria, and Maria. They were very helpful, and quick to respond to my needs. Thank you so much.
Yesenia Rivas
MARIA PEREZ has been Excellent in following up With documentation that I needed to submit, She has been so helpful in guiding me through the process With some insurance issues. I appreciate the time spent answering all the questions I've had.
David Walburn
We received the very best in a professional when we engaged with Maria!
Her understanding and making us feel as true partners with her and her guidance makes her our agent of choice everytime. Thank you again.
Piper Adelman
We are trying to get our recently tranferred to SFSU daughter the ability to get a parking sticker. There are lots of hoops to jump through and Maria was super helpful. Thank you!
Bruce Crowley
Maria continues her excellent customer service…. She is the reason I've chosen this company….
Mariely Ibarra
Maria assisted me in acquiring a homeowners quote. She was timely and professional. She emailed me with all the information I needed to compare it to my current rate. She is very knowledgeable in the coverages even informed me of coverages I was not aware that I needed. I will definitely be contacting Maria to switch over. I am certain that she will be a great agent to service my policy. Thank you Maria!
Hope Lagos
Maria was amazing! She helped me add a car to my insurance, upgrade my insurance, and pay for my banking. She was kind and patient and explained everything thoroughly. Thank you, Maria!
Krystle Kidwell
She's so responsive by calling me back immediately to answer all the questions that I had. She's patient, polite, professional, and most importantly very knowledgeable about the insurance quotes and services. She tried very hard to provide the best quotes to me and spent quite amount of the time by explaining the details. She's the reason that I chose to stay with Inszone!!! She's a great employee that any employer should be proud to have! I couldn't say enough about the wonderful experience that I've had with her!!!
Sergio Fernandez
Maria help me very well Thank you Maria
Sam Ordonez
Maria has impressive knowledge and experience.
She thoroughly explained and answer all my questions.
I highly recommend her! 🙂
Kayla Cole
She was amazing, very nice!! She was very helpful with explaining things to me that I didn't understand. Over all great (:
Marcell Rosno
Maria was very pleasantly helpful. She answered my questions and researched the problem with Wells Fargo. She called me back and explained what was going to happen. This was a very helpful exchange. Thank you Maria.
Marcell Rosno
Didn't expect to get all my questions answered so quickly and professionally. She sounded happy, and happy doing her job! She's a great professional!