Miriam Rocha
Commercial Lines Account Manager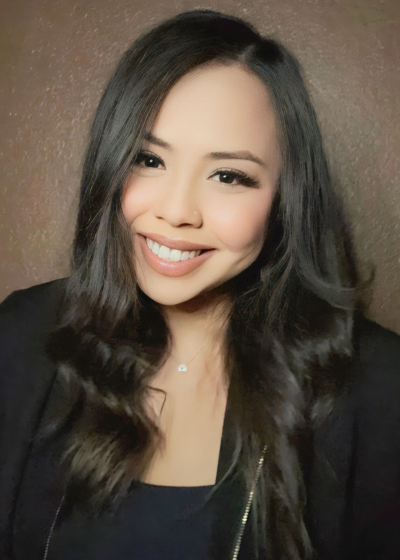 SILVIA LOPEZ
MIRIAM IS VERY PROFESSIONAL IN HER WORK, SHE IS SO NICE AND FRIENDLY WHENEVER I HAVE ANY QUESTION, SHE IS ALWAYS VERY ATTENTIVE AND ANSWER ME VERY QUICKLY. THANK YOU SO MUCH FOR ALL YOUR HELP MIRIAM ..
Jorge Magana
Great service in a reasonable amount of time.
Karen Ivonne Flores
Excellent customer service
Armando G. De La Torre
I have an issue with my WC audit and Miriam has been trying her hardest in a very professional and efficient way to resolve it for me. She spend an enormous amount of time together with the WC carrier and myself. Thank you Miriam for your Dedication, Knowledge and Professionalism. Keep it Up.
Ismael Arceo
Miriam thanks soo much for all u help very professional
Karen Goodwin
I contacted Miriam to get an additional insured certification. Miriam wrote back to confirm the information I was asking for. Miriam pleasantly provided the requested documentation within one day. It was much appreciated to have Miriams efficiency and prompt service.
Miguel Alvarado
Quick response and knows what she is doing.
Olan Cox
Miriam is a joy to work with. Dynamic and efficient. In this world of less paper use and electronic commerce, I am grateful how she has facilitated our needs.
Ruben Suarez
Thank you very much for answering to my message so quickly.
Dolores Borquez
Miriam is the best. She is always on top of things and goes above and beyond. Very communicative.
Edwin Avila
Muchísimas gracias Miriam por ayudarme con mis pólizas de las aseguranzas
Translation:
Thank you very much Miriam for helping me with my insurance policies
William Ramirez, RCCD
Hi Miriam,
Yes, I am good with the quote for adding the 2022 Hyundai Tucson Hybrid. Please add.
I appreciate the explanation. This is the first time anyone at Inszone has sent me something so detailed. It answers all my questions, even the ones I didn't know I had.
Thank you,
Ulises Hernandez
Miriam was very helpful, friendly and professional.
Quick response to what we needed.
Chenchen Yuan
Miriam has been very helpful in taking care of my needs. Whenever I have questions, I feel I can count on her to respond promptly. She would do extra to make things easier, beyond my expectation. It is very pleasant to communicate with her. Great job!
VICTOR HUGO DELGADO
For the last couple of months I have been working with Miriam and I have to say Hands Down she is awesome .. INZONE Its been a blessing in my life You guys made my life so much easier
I have to say ,, you are Not my shipiest option But you sure are the BEST…
I been with INZONE for a couple of years now worked with some amazing people .. But Miriam is a different Breed .. AMAZING going above and beyond to meet your needs..
take good care of her because people like her make you a Better company..
GRACIAS,
VICTOR DELGADO