Accenture's fifth annual State of Cybersecurity Resilience report for August 2023 recently showed that cybersecurity landscape in the US has drastically changed. The report reveals that organizations that align their cybersecurity programs to business objectives are 18% more likely to increase their ability to drive revenue growth, increase market share and improve customer satisfaction, trust and employee productivity. The benefits of having the right Cyber Insurance coverage can be summarized as follows:
If your business is hacked and customer information is jeopardized, your policy may help you notify customers quickly so that damages don't continue to grow.
If a data breach occurs, your cyber liability insurance can help you cover fines, penalties, and loss resulting from identity theft, notification cost, and credit monitoring, among others.
A data breach is likely to bring your business to a halt. Cyber Liability Insurance may offer coverage for lost business income while repairing your systems.
Your business may also be protected against cases of cyber extortion and computer fraud, among others.
Cyber Liability Policies are often combined with Professional Liability and may both first and third-party damages.
The State of Cybersecurity in the US
Sophos' report reveals the reality of securing an organization from cyber threats in 2023. It includes the frequency and type of cyberattacks experienced over the last year. The World Economic Forum's Global Cybersecurity Outlook 2023 examines the cybersecurity trends that will impact our economies and societies in the year to come. The World Economic Forum recently did some research on how the world is responding to cyber threats and what leaders can do to secure their organizations.
Organizations must be prepared to tackle cybersecurity threats. As technologies advance, so do the skills of hackers seeking to exploit system vulnerabilities. Organizations need to understand cyber risks and plan for tomorrow's challenges. They've outlined the trends which could shape the future of cybersecurity and how to prepare for them. In order to disrupt a country, halt major commercial flows or make important financial gains, hackers usually look for vulnerabilities that have not yet been discovered. The constant technological evolution is a catalyst for them to find new flaws to exploit. Therefore, in a fast-evolving digital ecosystem, decision-makers in government, industry, academia, and civil society need to anticipate and address tomorrow's cybersecurity challenges to stay ahead of the curve.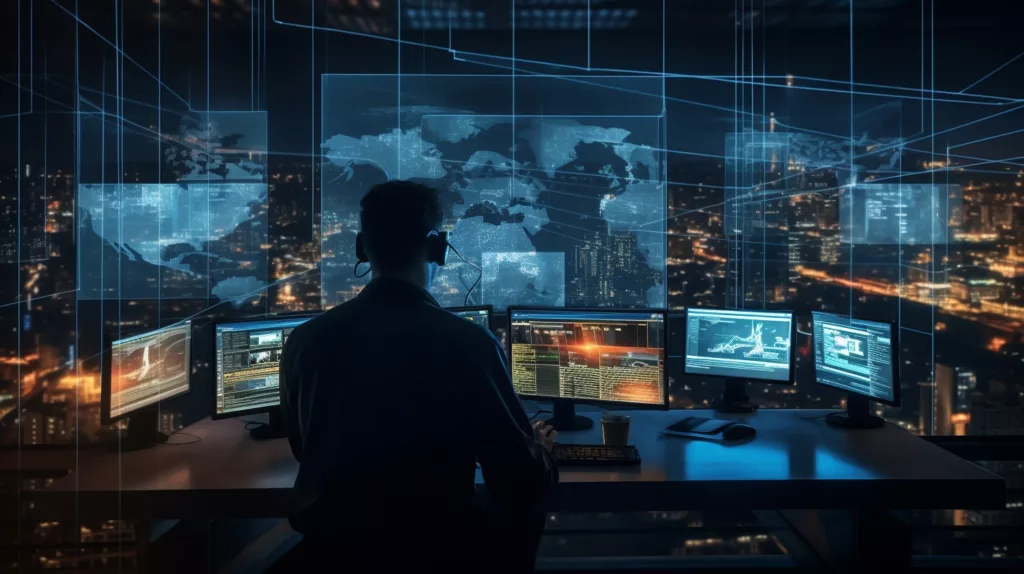 The Near Future of Cyber Security
Microsoft has been a recent target of Cyber Attacks in the US. Given how widespread is Microsoft software solutions throughout the entire government, there is a congressional committee set in place to investigate potential national security risks. This impacts both domestic and foreign policy as much as technological development to prevent or mitigate risks.
TechRadar predicts that Artificial Intelligence (AI) will be a core component of all cybersecurity systems. Over the last few years, AI has been used increasingly in cybersecurity systems as it can detect patterns and anomalies that humans cannot. The cybersecurity industry will focus on cyber warfare threats. There'll be more emphasis on cyber warfare threats as nation-states continue to use cyberattacks as a tool for espionage and sabotage.
McKinsey examines three of the latest cybersecurity trends and their implications for organizations facing new and emerging cyber risks and threats. According to Gartner's article on Top Trends in Cybersecurity for 2023, security and risk executives faced a critical juncture in 2022, as the digital footprint of organizations expanded, and centralized cybersecurity control became obsolete. Discover the 7 top trends in Cybersecurity from Gartner.
Consider Cyber Insurance for Home Office
Kaspersky's overview of the latest trends in cybersecurity reveals that remote working cybersecurity risks are still a major concern. The Covid-19 pandemic forced most organizations to shift their workforces to remote work, often quite rapidly. Forbes' article on The Five Biggest Cyber Security Trends In 2022 reveals that homeworking, the ongoing digitization of society, and the increasingly online nature of our lives mean opportunities for phishing attacks.