82% of the largest insurance carriers are the focus of cyber-attacks after the development of AI, along with being the target of ransomware attacks from cyber criminals throughout the last year and over the first half of 2023.
More and more purchases are being made online, It has become imperative to safeguard your company and customer data from cyber-attacks. AI is playing a massive role in cyber attacks and is proving both a "double-edged sword" and a "huge challenge," according to NATO. AI attacks fundamentally expand the set of entities that can be used to execute cyberattacks. In fact, what's known as "offensive AI" will enable cybercriminals to direct targeted attacks at unprecedented speed and scale while flying under the radar of traditional, rule-based detection tools.The first step to protecting yourself and your business is to educate yourself on cyber threats. Here are frequent Cyber Attacks on the Insurance Industry that you need to pay attention.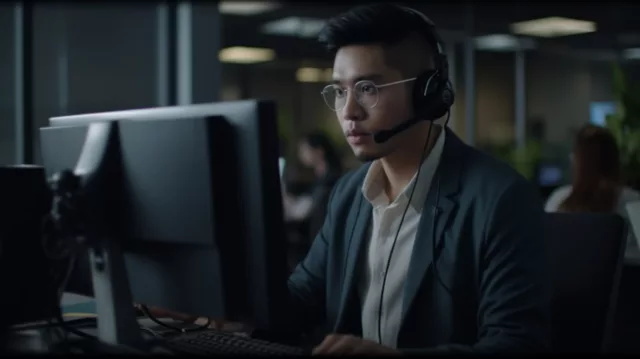 1. Phishing
A type of social engineering attack often used to steal user data, including login credentials and credit card numbers. It occurs when an attacker, masquerading as a trusted entity, dupes a victim into opening an email, instant message, or text message.
Phishing strategies are often malicious users posing as a trustworthy source, such as your bank, requesting sensitive information such as your social security number or bank username, password, and account number.
Thanks to social media, phishers have had an easier time launching attacks against company owners in recent years. This is because most business owners, vendors, and workers post their information on the internet for everyone to see. Phishers can use this to generate highly customized emails and webpages that seem exactly like the sources they're impersonating. This helps increase the chances of duping business owners and their employees.
2. Drive-By Download
The old mantra of "Just don't click anything and you'll be okay" when you stumble across something suspicious, is no longer sufficient. Unfortunately, drive-by downloads make it possible for websites to upload malicious software to computers without you even clicking on anything. The assault is started simply by browsing the website. Drive-by downloads are frequently used in conjunction with phishing emails.
3. Malware
Malware is a generic term referring to harmful software that can infect your computer and collect important information. Malware comes in a variety of forms, which you should be aware of:
Adware is a type of malware that is frequently packaged with free or pirated software and is meant to display ads, or pop-ups, while you use your computer's web browser.
Spyware is software that monitors and records your activity, such as keystrokes and websites visited, to steal passwords. It might also alter the security settings on your computer.
Trojan horses take the form of ordinary files or computer programs. They allow a malicious party access to your computer and data, including your passwords and bank account details once they've been downloaded.
4. Point-Of-Sale Hacking
Hackers can use this as one of the more high-profile cyber assaults against your business. A hacker scrapes the credit card information saved on your point-of-sale equipment remotely using this method. This information is typically kept on a PoS device for only a fraction of a second before being encrypted. That microsecond is just enough time for hackers to grab the vital credit card information and transfer it to one or more remote servers.
It is rarely just one credit card number that hackers steal. More often, hackers will gain access to a point-of-sales device and scrape credit card information for months before being detected.
Learn How to Protect Your Business
Every single business is vulnerable to a cyber-attack. When you look at some of the largest cyber breaches, you think of large companies. The names that come to mind are Target, Facebook, Google, Marriott…some of the largest corporations within the US have also suffered some of the largest cyber-attacks. These are companies that invest millions of dollars into cyber security and the procedures implemented to mitigate those losses. A small to midsize business owner is still vulnerable to these kinds of attacks at any time. You might consider these questions and more:
Do you collect sensitive data?
Are you performing financial transactions?
Do you have the ability for human-error?
No matter the security and procedures put into place, if you have a business email and bank account…you are at risk.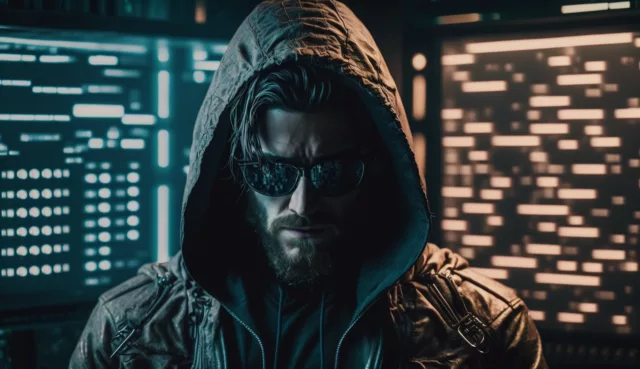 Cyber insurance generally covers your business' liability for a data breach involving sensitive customer information, such as social security numbers, credit card numbers, account numbers, driver's license numbers and health records. Any business that stores sensitive data in the cloud or on an electronic device should be protected by cyber liability insurance.
Cyber insurance can be essential in helping your company recover after a data breach, with costs that can include business disruption, revenue loss, equipment damages, legal fees, public relations expenses, forensic analysis, and costs associated with legally mandated notifications.
Call 833-819-5009 or speak with an agent at Inszone Insurance Services about Cyber Liability Insurance today!