Sun Choe
Senior Commercial Lines Account Manager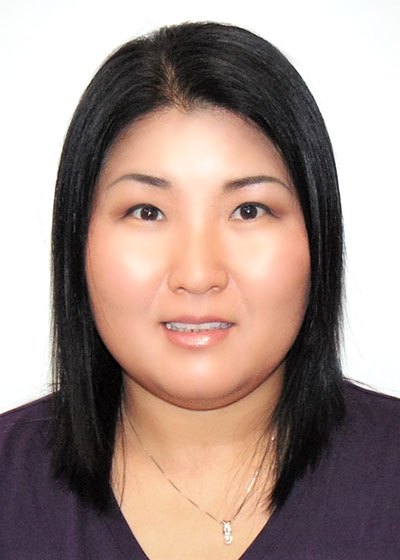 Janet Young
Sun responded quickly and with all information I requested. She is very easy to work with!
Tsutomu tony Kagoshima
We have professional service response from her. Have easy communication with.
I can recommend her to my business friends insurance needs.
Jason Lee
Sun Choe씨는 내가 나에 보험에대해 질문하는 것들에대해 100% 만족할만한 있는 설명을 예의바르게 해 주었고 일 처리에있어서도 매우 신속하게 그리고 정확하게 해주었다. 나에게 기쁜하루를 갖게해준데대하여 감사합니다
Dexter
Very helpful and responsive.
James d'Ambrosio
Sun is great to work with. She is always very friendly and responsive.
Ted Kang
Sun provided very kind and professional services.
Justin Fuller
Sun is one of the best agents that I have ever had the pleasure of working with!
Myrna
Excellent and speedy service. Sun will go out of her way to give you the best deal in town.
Cheryl Wang
I worked with Ms. Choe for the last few years. she was very responsive and took care the requests in a prompt manner. Great working with her.
Sean Yang
Thanks for your quick response and great support.
Shannon Strong
Ms. Choe has provide me and my company excellent service. I always get quick response to any questions or requests for insurance certificates. A job well done. thank you
Krystyana Mennella
I have worked with Sun for many years now and she is always very helpful and swift in her responses.
Howard Ji
Sun is very knowledgeable in her area. She also provides excellent customer service and answer questions very fast. Sun is also very thorough with her work and he attention to detail is unmatched.
David, YiShui Chen
Friendly. accuracy, response rapid and excellent
Patrick Kim
Sun always is on top of all deadlines and finding me the best rates. Other companies call me all the time to try and get me to work with them, but I kindly decline because I know Sun will always find me the best deals on WC insurance. Also, she is always responsive to my questions and emails, even though they may be repetitive.
Kil Kwak
Sun is fast & kind & sweet service provided for me .Thanks