Holidays and fire related to insurance in the USA are similar to other countries, but there may be some differences in the types and costs of coverage.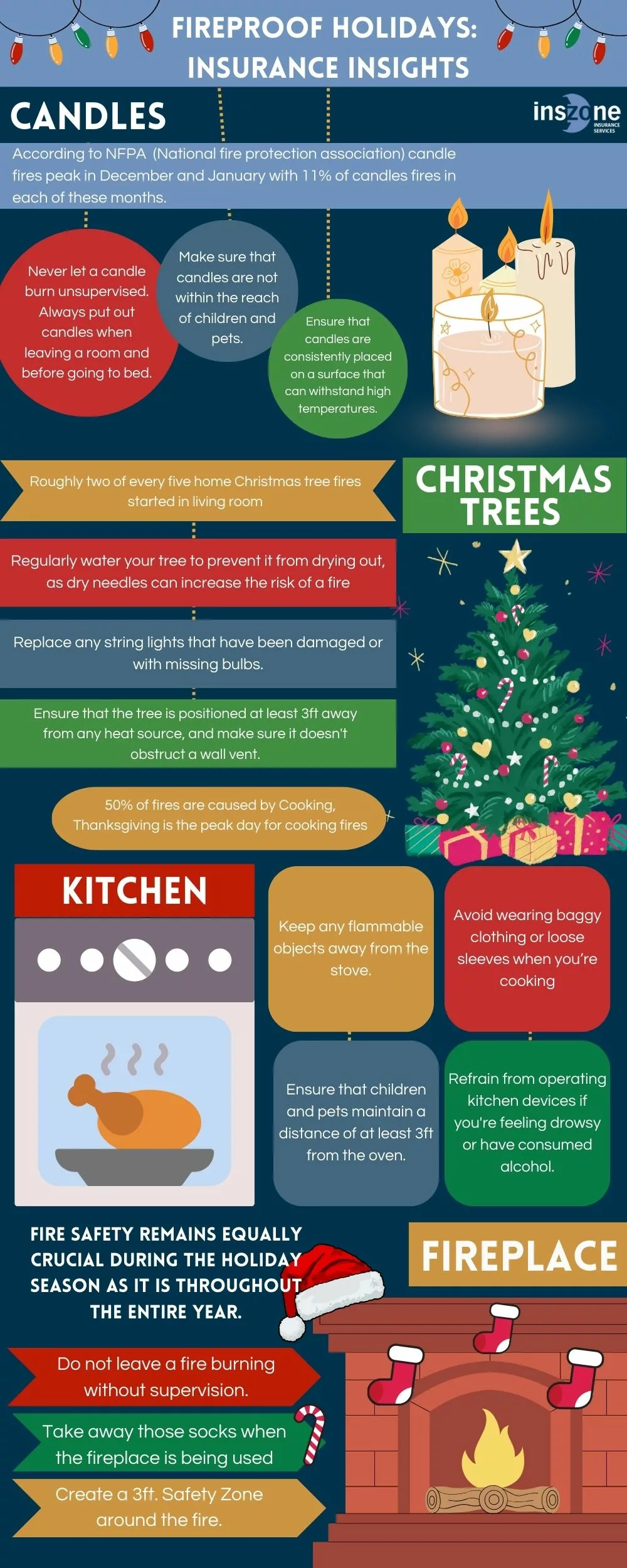 Many holidays involve activities that can increase the risk of fires.
Christmas: Christmas trees, especially dry ones, can catch fire easily. Strings of lights, candles, and cooking activities also present heightened risks.
Halloween: Candles in jack-o-lanterns can ignite flammable costumes or decorations.
Thanksgiving: Overloaded ovens and deep-frying turkeys are common causes of house fires.
Fourth of July: Fireworks can cause fires if not used safely.
Insurance companies are keenly aware of these heightened risks and often run public safety campaigns advising caution during these times.
According to the National Fire Protection Association (NFPA), winter holidays are a time of increased fire risk due to candles, cooking, and decorations. The NFPA recommends some simple steps to prevent fire hazards, such as watering your live Christmas tree every day, keeping candles away from flammable items, and testing your smoke alarms monthly.
If you have a home insurance policy, it may cover fire damage caused by holiday decorations or cooking accidents, but you should check your policy details and limits carefully. Some insurers may offer discounts or incentives for installing fire prevention devices, such as sprinklers or alarms.
Both fire departments and insurance companies have a vested interest in preventing fires. As such, they often collaborate or run independent public awareness campaigns, especially leading up to high-risk periods like the holiday season. These campaigns provide safety tips and best practices to reduce fire risks.
Holidays present unique fire risks, and both firehouses and insurance companies play roles in managing and mitigating these risks. Homeowners can benefit by being aware of these risks and taking preventative measures, not just to protect their homes and loved ones but also to potentially enjoy lower insurance premiums.