We have some truly amazing individuals here at Inszone, who actively contribute to their community to help make a difference for others. Vanessa Mula, Commercial Insurance Specialist in our Oceanside, CA office, spent some of her time volunteering for the San Diego Food Bank.
We value our local and regional communities. Inszone team members are encouraged to volunteer for charities that are important to them while receiving pay through Inszone's Charitable Time Off (CTO) initiative. We are pleased to see the difference that Vanessa was able to make as a result of this company-wide program, and we look forward to seeing all of the incredible community efforts from other Inszone team members.
We took some time to ask Vanessa about her involvement with this program and why it's important to her.
Recently, I had the opportunity to volunteer at the San Diego Food Bank's monthly event held at the Movement Church in San Marcos. The San Diego Food Bank is a non-profit organization that provides free food to those in need. They have been doing a fantastic job of providing food assistance to San Diego residents who are facing financial difficulties.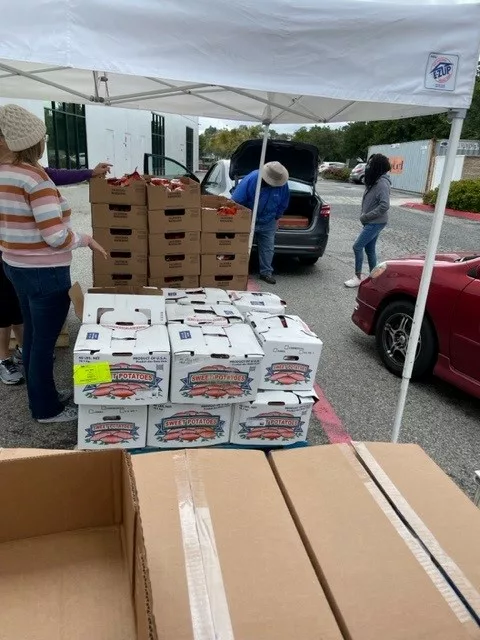 At the event, I was responsible for packaging and passing out food to those in need. It was a rewarding experience to see the smiles on people's faces as they received the food. Many people were genuinely grateful for the help they were receiving. It was humbling to see how much of an impact a small act of kindness could have on someone's life.