Our company is full of amazing people who are out in the community making a difference for others. Sarah Long, a Senior Personal Insurance Specialist in our Temecula office, spent some of her time participating in Reality Rally to benefit Michelle's Place, a cancer resource center benefiting Riverside and San Bernardino Counties.
Our local and regional communities are important to our organization. With Inszone's new Charitable Time Off (CTO) initiative, employees are able to volunteer for charities that are important to them, all while getting paid. We are pleased to see the change that Sarah was able to make under this company wide program and we look forward to seeing all of the amazing community efforts from more Inszone team members. We took some time to ask Sarah about her long-term involvement with this program and why it's important to her.
Reality Rally is a 3-day event in the Temecula Valley. It brings reality stars from many different reality shows to our community. These stars have to raise enough money to compete in Reality Rally. They are all involved in the events of the weekend and come together with our community.

I became involved in Reality Rally about 8 or 9 years ago. Gillian asked me to be a volunteer and assist with the race day events. I have played a role in it ever since.

The first night is a casino themed evening with a red carpet meet and greet. There are opportunity drawings with wonderful gift baskets and trips to win.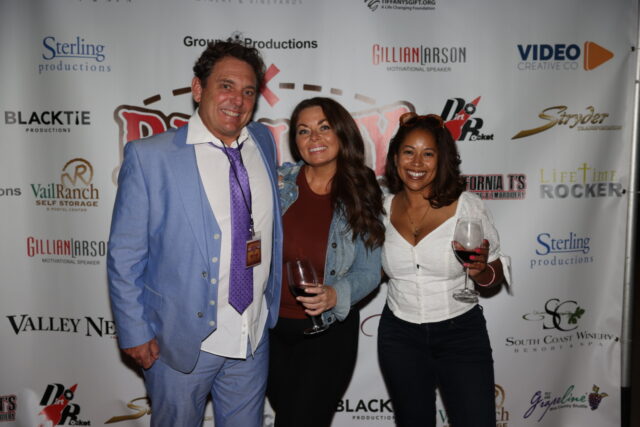 The next night is a lip synch battle where many of the stars perform popular songs and work hard for the winning votes and title lip synch champion.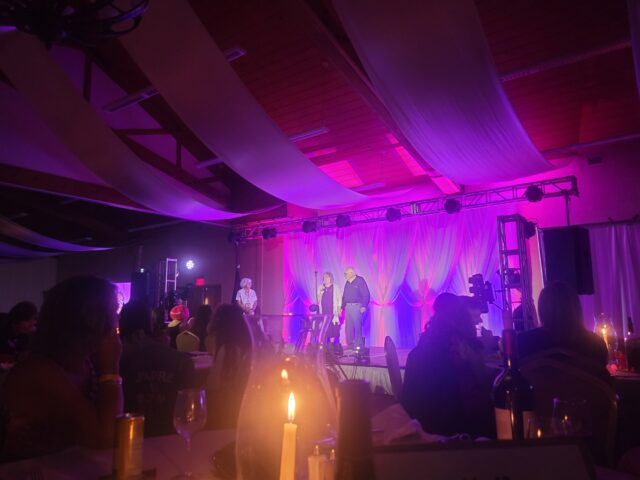 The final day is the main event which is an Amazing Race style event. Each community team is assigned a reality star. They are given clues and race through Old Town Temecula completing challenges to beat the other racers to the finish line. The proceeds are donated to Michelle's Place.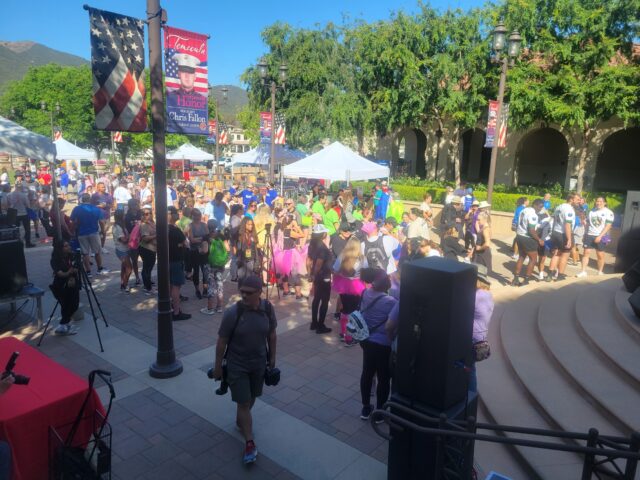 Gillian Larson who started Reality Rally got the idea after being kicked off of her season of Survivor. She sat on an island and tried to decide how she could use her reality star name for good. She loves our community and wanted to showcase everything it had to offer by bringing attention to a noteworthy cause and our town to help raise money that supports those fighting cancer.

I am a checkpoint captain for the race day which ensures the volunteers and vendors are taken care of and the race runs smoothly.,  but have helped wherever they needed me by selling tickets, assisting with the opportunity drawings, etc.
Michelle's Place was established as a dying wish of Michelle Watson who succumbed to breast cancer at only 26 years old. She had wished she had a place with resources as she went through her battle. Her family created this place in her honor.
Sarah has a great passion for this cause. "I have family and friends who have dealt with cancer. Nobody should have to go through it alone. This event raises not only funds to support people with their battles but awareness of the need."
Inszone is excited to be able to support our employees as they support the causes that they are passionate about. We hope to see many more take advantage of this benefit and look forward to seeing their community's nonprofits flourish.